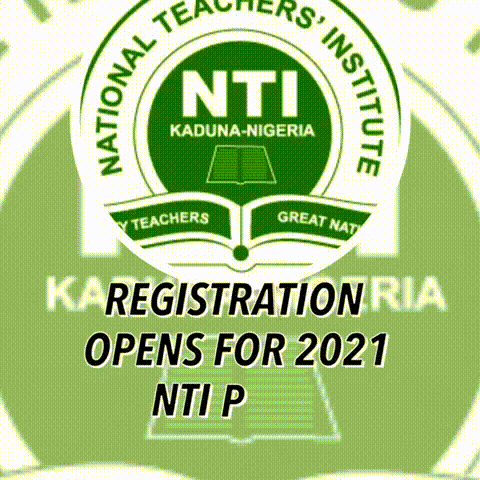 Not less than Three Hundred and Eighty Thousand, Four Hundred and Seventy-Seven (380,477) available admission quota were not utilised in the 2018 tertiary education admissions, EduCeleb.com can report.
Data obtained from the Joint Admissions and Matriculation Board (JAMB) revealed that despite the availability of qualified candidates and of admission spaces in Nigeria's tertiary institutions, thousands of candidates did not eventually gain admission.
There were One million, One hundred and Seventy-Two Thousand, Nine Hundred and Thirty-Six (1,172,936) candidates who scored up to the 100 minimum Unified Tertiary Matriculation Examination (UTME) mark and had minimum credit grades in their Senior School Certificate Examination (SSCE), including English and Mathematics.
Out of these, only Five Hundred and Eighty-Three Thousand, Two Hundred and Fifty (583,250) candidates gained admissions into universities, colleges of education, polytechnics and innovation enterprise institutions (IEIs) in the country.
A total of One Million, Seven Hundred and Ninety-Three Thousand and eighteen candidates had initially registered for the UTME and Direct Entry admissions.
The data made available to EduCeleb.com showed that as at the beginning of June 2019, about 50 percent of these candidates were qualified and admitted. Whereas, 35 percent others were qualified but were not suitable for admissions because of their course choices.
7 percent others were qualified and suitable for admissions but declined admission due to what JAMB termed their "rigidity".
The data however revealed that only 8% of qualified and suitable candidates were not offered admission in 2018.
A breakdown of available admission quota for degree programmes showed that 575,687 spaces were available but 442,353 gained admission leaving 23.16 percent spaces unfilled.
With 261,790 spaces available in colleges of education, only 60,987 were used leaving 76.7 percent unutilised.
121,968 admissions quota was available for candidates into polytechnics but 79,351 were used. As a result, 34.94 percent of available spaces were not used.
The regulatory bodies made 4,282 available for IEIs but 559 candidates gained admission leaving 86.95 percent of slots unutilised.
EduCeleb.com recalls that admissions for the 2019/2020 academic session commenced from 11th June following the Tertiary Education Admissions Policy Meeting held in Gbongan, Osun State.
Different higher educational institutions have begun releasing their individual admissions procedure for the year and are expected to that process by January 2020.
Why institutions don't exhaust their admission quota
Various stakeholders have adduced to reasons behind the inability of higher institutions to exhaust their admission quota.
Lagos State University (LASU) Vice-Chancellor, Olanrewaju Fagbohun said his university, which was allocated the admission quota of 7,000 by the National Universities Commission (NUC) does not want to overstretch its available faculty members and facilities.
The law professor revealed during the recently held matriculation ceremony for new 2018/2019 students that only about 3,500 qualified candidates could be admitted.
According to him, it was only if there were improved facilities and staffing that the institution could possibly fill such admission quota as consideration had to be also given to teacher to students ratio as required by the NUC.
The Chairman of the Academic Staff Union of Universities (ASUU) at the University of Ibadan, Deji Omole, linked the problem to the paucity of funds, insufficient staff, decayed infrastructure and bad laboratories.
"Due to paucity of funds, many universities, including University of Ibadan, the nation's premier university, cannot admit many qualified candidates into the universities," Omole, a professor said.
"This is dangerous to the society as the rejected qualified and brilliant candidates may eventually take to crimes because the country has rejected them," he added.