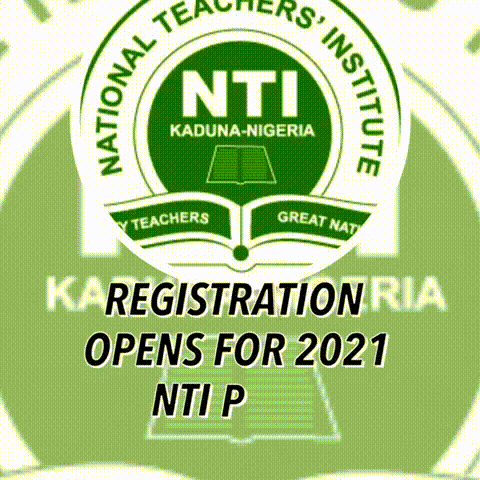 Nigerian teacher training institutions are those mandated by the National Policy on Education to train those that would later belong to the teaching profession. They offer both pre-service and in-service training for teachers. The policy has the expectation that teaching in Nigeria shall attain the highest standards possible.
"Since no education system can rise above the quality of its teachers, teacher Education shall continue to be given major emphasis in all educational planning and development," it asserts.
It further sets the minimum requirement for one to become a teacher in Nigeria. It states that "the minimum qualification for entry into the teaching profession shall be the Nigeria Certificate in Education (NCE)."
Accordingly, it provided that the goals of teacher education shall be to:
produce highly motivated, conscientious and efficient classroom teachers for all levels of our educational system;
encourage further the spirit of enquiry and creativity in teachers.
help teachers to fit into the social life of the community and the society at large, and enhance their commitment to national goals.
provide teachers with the intellectual and professional background adequate for their assignment and make them adaptable to changing situations; and
enhance teachers' commitment to the teaching profession.
The Policy further stated that "All teachers in educational institutions shall be professionally trained" and that "Teacher education programmes shall be structured to equip teachers for the effective performance of their duties."
Nigerian Teacher Training Institutions
The Policy listed the following post-secondary education institutions, among others, as those to give the required professional education for would be teachers.
Faculties of Education
Institutes of Education
Colleges of Education
Schools of Education in the Polytechnics
National Institute for Nigerian Languages (NINLAN);
Teaching Qualifications and what they mean
NCE
Both the Colleges of Education and the National Teachers' Institute (NTI) award the Nigeria Certificate in Education (NCE) which I earlier quoted as being the minimum qualification for entry into the teaching profession.
B Ed. / B.Sc. (Ed.)/B.A. (Ed.)
Depending on the teacher training institution one attends and the course who studies, any of Bachelor of Education (B Ed.), a Bachelor of Science Education [B.Sc. (Ed.)] or a Bachelor of Arts Education [B.A. (Ed.)] is awarded at the end of the programme. Faculties of Education across Nigerian universities do offer Bachelor's Degree in education. Also, the National Institute for Nigerian Languages (NINLAN) and the National Teachers' Institute (NTI) are also legally permitted to award a Bachelor's degree provided they had sought the National Universities Commission (NUC) approval.
PGDE/PDE
Those who initially had qualifications in other fields but wish to become teachers need a Postgraduate Diploma in Education (PGDE/PDE) for them to be basically regarded as taking membership of the teaching profession. The NTI, along with the Faculties and Institutes of Education all offer a PGDE/PDE.
This qualification is especially needed in a situation where someone may want to further their education at the postgraduate level. Those already teaching with postgraduate qualifications but without any prior teaching qualification too are required to obtain a PGDE from any of the above listed teacher-training institutions in the country.
M.Ed. and PhD
A Master of Education (M.Ed.) degree and a Doctor of Philosophy (PhD) degree are obtained after the Bachelor of Education Degree or Postgraduate Diploma, as the case may be. Faculties and Institutes which are both domiciled in universities run the two postgraduate programmes.
Where you can teach with your teaching qualification
Entry into the various levels of the education system as a teacher demands requisite academic qualifications. These are based on certain regulations coupled with the Policy, laid down over the years through institutional regulation agencies such as the National Universities Commission, the National Board for Technical Education, and National Commission for Colleges of Education.
To teach at the Basic Education level, the National Policy on Education prescribes a minimum qualification of the Nigeria Certificate in Education;
To teach at the Senior Secondary School level, the Policy prescribes a minimum of a Bachelors Degree in Education or Bachelors Degree in other fields plus a teaching qualification;
To teach at the polytechnics or colleges of education, the National Board for Technical Education and National Commission for Colleges of Education prescribed a Masters Degree as the minimum qualification;
To teach in any Nigerian university, the National Universities Commission prescribed a Doctorate Degree as the minimum entry qualification.
Teaching Qualification is not sufficient
Obtaining a teaching qualification is not sufficient to make one regarded as a teacher in Nigeria. One needs to become a professional. As it is applicable to the other professions, no category of teachers is exempted from regulation and control. That is what the Teachers' Registration Council of Nigeria (TRCN) sets out to achieve as Nigeria's teaching professional regulatory authority.
Through the TRCN, qualified teachers are issued licence. Read up details of how obtain a teaching licence in Nigeria and locate the TRCN office in your state of residence to fast track obtaining licence.
The National Policy on Education recognizes this, among other things, by making the following provisions:
Teaching is a legally recognized profession in Nigeria; in this regard, Government has set up the Teachers' Registration Council to control and regulate the practice of the profession.
Those already involved in teaching but not professionally qualified shall be given a period of time within which to qualify for registration or leave the profession.
Newly qualified teachers shall serve a period of internship – one (1) year for degree holders and two (2) for NCE holders.
Teacher education shall continue to take cognizance of changes in methodology and in the curriculum. Teachers shall be regularly exposed to innovations in their profession.
In-service training shall be developed as an integral part of continuing teacher education and shall also take care of all inadequacies.
Effort towards the improvement of quality education at the primary and secondary levels shall include the appointment of academically and professionally qualified persons as teachers and head teachers and the regulation of in-service training programme for teacher and head teachers.
Don't be left out! Enroll in a teacher training institution today and ensure you are licensed to teach in Nigeria.
If you have any question to ask regarding this guide, or observed any omission in the post, feel free to use the comment box below.