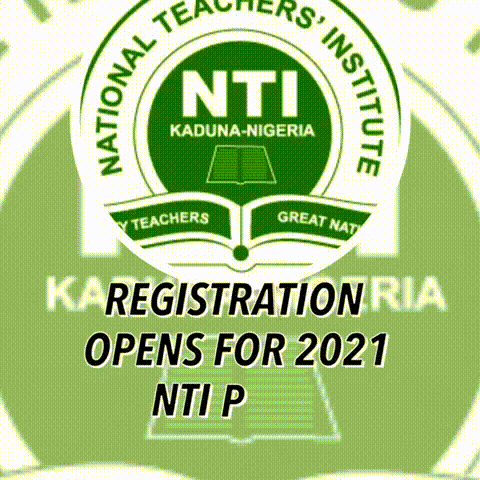 38% of Nigeria's out of school children are girls. This represents 3.85 million of the 10.19 million children out-of-school in the country.
According to a 2019 data EduCeleb.com obtained from the Federal Ministry of Education, Akwa Ibom, Sokoto and Katsina are the three leading states with highest prevalence of out-of-school girls.
The three along with eleven other states have population of out-of-school girls above the national average.
On the other hand, Delta State, the Federal Capital Territory and Ondo State have the least prevalence of out-of-school girls in Nigeria.
This is despite efforts by governments at all levels to improve education access to children.
The Compulsory, Free Universal Basic Education Act of 2004 makes primary and junior secondary school education free and compulsory for children within the schooling age.
The United Nations Educational Scientific and Cultural Organisation (UNESCO) defines out-of-school children as those within the primary school age but either never enrolled or dropped out of primary school education.
Nigeria's official primary schooling age is between age 5 and 11. But children in some rural areas would enrol in school quite older than these ages.
Compared with other countries globally, Nigeria has the highest number of out-of-school children.
While enrolment figures across states keep increasing, it appears that some girls are still being left behind.
Achieving Universal Basic Education access is a factor in Nigeria meeting up with the Sustainable Development Goals by 2030.
Another report from the data shows that 62% of the out-of-school children are boys.
States and their out-of-school girls
298,161 girls in Akwa Ibom are not enrolled in primary school, based on the data. Sokoto has 270,586, while Katsina has 267132 girls not in school.
Niger, Taraba, Kaduna and Kano states follow with 257165, 246123, 242100 and 240766 girls respectively.
These states are followed by Oyo, Zamfara, Kebbi and Adamawa which respectively have 170800, 165245, 144000 and 143166 girls not in school.
For states with the least number of out-of-school girls in Nigeria, Delta has 3668, followed by the FCT with 4678 and Ondo with 8700.
Ebonyi, Ekiti and Enugu follow with 15454, 15955 and 20378 girls respectively.
Cross River recorded 26279, followed by Bayelsa's 28735, Gombe's 31500 and Imo's 32457.
The infographics below give details about how each state stands in their respective numbers of girls not enrolled in school.
Increasing access to girl-child education
Stakeholders have continuously called on governments at all levels to increase access to education for girls.
One of such recent moves was that of the Socio-Economic Right and Accountability Project (SERAP) that reported the Nigerian government to the International Criminal Court (ICC) for "leaving" millions of children out of school.
SERAP believed the denial of access to education was within human rights violations and wanted decisive action against that.
An educationist, Olaide Oladunjoye believes that the establishment of more government-owned schools could better address the matter.
The figure of out-of-school children is determined by subtracting the official number of children enrolled in schools from the total population of school-aged children.
"As the population is growing, the number of schools should grow along with it," the Lagos State official said.
"A situation where children will have to travel miles before getting to the nearest public school should not be encouraged."
For Halima Nuradeen, who works with school children in Northern Nigeria, she identified the challenge of policy implementation.
"We have to go back to the education policy and implement it," Ms Nuradeen of the New Outreach Programme for Drug Education and Reintegration stated.
The National Policy on Education highlighted the necessary guides to providing access to education at various levels so that no one is left behind.
She also called for more awareness creation about the value in acquiring western education.
In her words, "Sometimes, the girl wants to go to schools but her parents don't know the value in it. They think it is a waste of time."
She corroborated Mrs Oladunjoye on the need to build more schools that are conducive for learning and employ qualified teachers.
On her part, a programme officer with Mercy Corps in Abuja, Wemimo Onikan identified toilet availability as a factor responsible for the prevalence of out-of-school girls.
"When government allocates funds for education, it should consider that the needs of girls are different."
"The needs of boys are different from girls. When building a toilet for instance, government should consider that a girl menstruates."
"There is need to be water, soap and towel. The toilet should be properly enclosed to make her comfortable to come to school."
---
An earlier version of this report stated that girls were 62% of Nigeria's out of school children. It has been corrected to reflect the data.
[Last updated on 5th January, 2020]