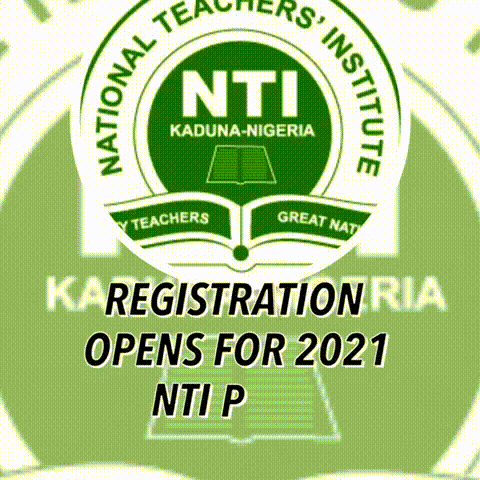 Special needs schools are a part of the education system in Nigeria.
In the country, they either exist as publicly or privately owned entities.
The National Policy on Education categorises special needs persons based on visual impairment, hearing impairment, physical and health impairment, intellectual disabilities, emotional and behavioural disorders, as well as speech and language impairment.
Others in the category of special needs persons, according to the policy document last revised in 2013, are with learning disabilities, multiple disabilities, the gifted and talented, and albino.
The policy also makes education free at all levels for persons with special needs.
United Nations estimates that special needs persons are about 25 percent of each country's population and are often neglected in various ways across the world.
The National Population Commission estimates them to be 19 million in Nigeria.
Based on data EduCeleb.com obtained from the Federal Ministry of Education, special needs schools either exist as full fledged special schools or inclusive schools.
By full-fledged special schools, we mean that these enrol only special needs persons.
Students could have one or a combination of special needs.
Examples are schools for the blind, schools for the deaf and speech therapy centres.
Inclusive schools, on the other hand, have children with special needs learning along with normal children in the same environment.
The latter category of schools aligns with the Nigerian law which prohibits discrimination in any form against persons with disabilities. Read more about the Discrimination against Persons with Disabilities (Prohibition) Act 2018 by clicking here.
EduCeleb.com recently reported that the Nigerian government is yet to implement the law a year after President Muhammadu Buhari signed it into law.
Experts say that implementing it would give a sense of belonging to persons with disabilities just as their rights and protection from discrimination in accessing education, healthcare and employment are taken care of.
It also improves Nigeria's chances of meeting the Sustainable Development Goals (SDGs) by 2030.
In this article, EduCeleb.com is focusing on only schools preceding the tertiary education level.
Aside the Federal College of Education (Special), Oyo, a few schools at the tertiary level admit persons with disabilities into their programmes.
We shall address that in a separate article later, God willing.
Statistics on full-fledged special needs schools
The number of full-fledged nursery, primary and secondary special needs schools, according to the Nigerian government are 1,177.
The highest number of full-fledged special needs schools are in Kano State with 153 of such. It is followed by Kaduna with 79 and Lagos with 75.
States with the least number of full-fledged special needs schools are Borno, Bayelsa and Zamfara as indicated in the infographics below.
Check out the number in each educational level in the 36 states and the Federal Capital Territory (FCT).
In the above infographics, the data shows that not all states have full fledged special needs schools at all levels of basic education.
Thus, it is more likely that parents of children in such instances might enrol them in what we earlier categorised as inclusive schools.
Statistics on inclusive schools
Nigeria, however, has 33,603 of its primary and secondary schools that can be described as inclusive.
The state with the highest number of such is Kano with 3,533 schools.
Kaduna with 2,296 and Katsina with 2,096 follow in number of inclusive schools.
As shown in the infographics below, the states with the least number of inclusive schools are Bayelsa with 155, Ekiti with 301, and Osun with 328.
Based on the details EduCeleb.com obtained from the education ministry, these schools have children identified with physical impairment, hearing impairment, physical challenges.
Others are among the children there are categorised in terms of mental challenges, gifted/talented and other unspecified special needs.
We are mindful that describing schools as inclusive here is only because they have some population of special needs children.
As we had gathered, it does not mean that such schools have facilities that would take the peculiarities of special needs children into account.
You would recall that EduCeleb.com earlier published some data breakdown of 315,579 classrooms in bad condition across Nigeria.
The United Nations Educational Scientific and Cultural Organisation (UNESCO) classifies infrastructure adapted for students with disabilities among what makes a good classroom.
Other factors are electricity, internet, computers, clean drinking water, single-sex toilets and basic hand washing facilities.
Based on our field experience reporting education across the country, we can attest that the 'good' classrooms in the Nigerian context do not necessarily take care of the needs of persons with disabilities either.
---
Data for this article was gathered in 2019. Details were analysed with contributions from Ahmed Iyanda and Abdussalam Amoo.
For information on Press Releases, Photos, Promotional Events and Adverts, Please Call or Send a Text to 09052129258, 08124662170 or send an email to: info@educeleb.com