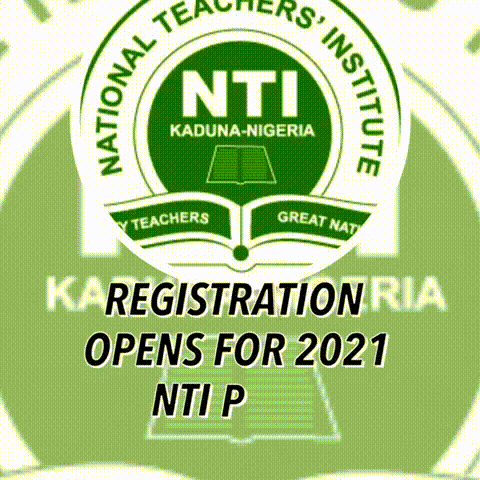 Ope Adetayo writes in defence of the continuous delay in the release of the 2019 Unified Tertiary Matriculation Examination (UTME) by the Joint Admissions and Matriculation Board (JAMB). The examination body said it was going through the close circuit television footages from the over Computer-Based Centres across Nigeria to fish out incidents of examination malpractices. The 2019 UTME was written between 11th and 18th April, 2019.
---
My brother sat JAMB this year. He came to Ilorin from Lagos and stayed for seven days in order for me to sharpen his preparation. Early that morning, we boarded a cab and went to the examination centre. I had a serious misgiving which had been birthed courtesy of my frustration and pessimism with Nigerian tertiary institution and everything about it.
I kept thinking, my brother seated in the backseat of a dark cab with the tired neon of street-lights showering intermittently on us; you are just one in a million and a half students vying for the microscopic space in a clogged system. The odds hit me and because we don't have any sort of criminal connection to influence admission process, we are in the hands of a wildly inconsistent criminal process.
I sat JAMB four times, same figure as WAEC: none of these JAMB examinations did I fail. I performed excellently in three of them and the last was a remarkable success. Each of them, save the last that got me admitted after having to top the departmental admission list, amounted to a sheer waste of time and energy.
I couldn't gain admission because there were those with inflated marks and those with meagre marks but their camels got through eyes of a needle effortlessly. I was open to all levels of institution then but think of wasting one's time at a useless thing.
My aspirations were queued in a traffic-jam of disappointments. It was not easy moving on, reading like crazy and preparing like hell and at the end of the day, then you got hit by the reality that you were in a whirlpool of inconsistencies, injustice, fraudulence and maladministration.
I was not even one of those incorrigible students that stuck to a particular course like a leech. I was as flexible as a straw, changing from Electrical Engineering to Physics to Mathematics to Computer Science to all manner of personally not-interested-in courses in order to get in. Maybe inside, I will get my footing, I usually convinced myself.
My dream began to change from being the African Albert Einstein to something else. I watched it fade like watery dye on a slate.
The tedium of being at home could be a mortuary for one's aspiration. And living in Mushin, at the centre of numerous criminal enterprises, the dream and interest were shaking. It was not easy to maintain the integrity of the mind: your friend that started cyber fruad six months ago, while you were reading Wole Soyinka's Ake and Arundhati Roy's The God of Small Things, has bought a Benz ride, for example.
I am so much interested in the Nigerian education system because I am an unpacified victim of a porous education system that allows transparent mediocrity.
As the cab negotiated the milky light of the early morning, I was scared for my brother whose interest in education is just only a matter of necessity. Not even that important. I had wriggled out the interest and focus in him and I knew the lifespan was not that much. He won't be strong enough to receive the bullets of orchestrated disappointments like me and my fear increased.
That is why, even weeks later, when JAMB is yet to release the results despite the palpable tension, I am undisturbed. I am glad for all these checks every result seems to be going through.
I am in the University and a firsthand witness of the systemic rot. I have seen a lot. The quality of students' intellectual capability is generally terribly low. No, I am not even talking about how best you can cram defunct theories, atavistic knowledge and outdated versions of prehistoric European/American findings. I am talking of critical thinking, of the possibilities to explore, invent and evolve even with everything around. I am talking about a student body which is heading down, down the cliff of complete ignorance and intellectual darkness.
JAMB is the major threshold into the Nigerian tertiary institutions. Let them do their work. Let them use months to go through the layers of examination fraud we have entrenched because it suits us. Moreover, who is using the results now? Is it time for admission yet?
Let them fish out frauds. Let them cancel results that have been earmarked. Here is too saturated with zombies and the first approach to correcting it all is to get quality in.
If I hear you complain that it is a computer-based test and it is a travesty that the results have not been released in the neighborhood of hours, you are misguided. Ours is a peculiar case. Corruption has legitimacy here. And what if our CBT-exam results don't get released in weeks nko? Is it an aberration? No. I don't think so. What we should be after is not the release of the results, it should be the integrity of the results and if that is what Prof. Oloyede, the JAMB registrar, is trying to achieve, give him an express lane.
If you stand in the way with protests and complaints, you are adding your voice to the gospel of consecrated corruption.