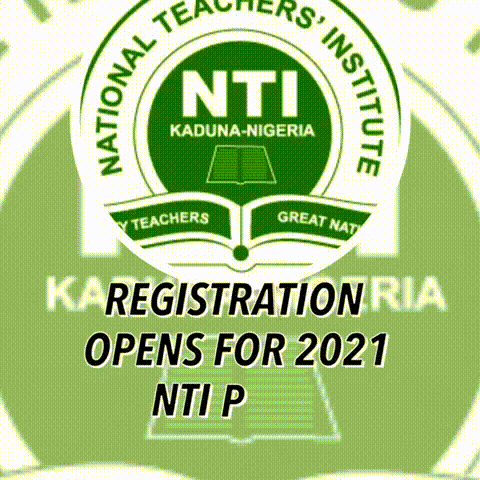 Workers and pensioners at the defunct Edo College of Education, Ekiadolor have protested over their 11 months unpaid salaries and allowances.
The workers who dressed in all black attires and with several placards displaying anti-government slogans, protested through the streets of Benin to the Government House in Benin City.
The protesters vowed to continue their protests on a daily basis until they were attended to, noting that they are tired of being turned to beggars to meet their family responsibilities.
EduCeleb.com understands that the site of the college had been converted to the state university named Tayo Akpata University of Education nearly five years ago.
The college workers who were meant to have been relocated to Abudu, the new site of the college had complained about the government's handling of the matter.
The College of Education Academic Union, COEASU, chairman, Fred Omonuwa, who led the protest, said they won't be blackmailed on the altar of politics for demanding for their rights.
"For some time now we have been having issues of 11 Months unpaid salaries. We have tried to meet with the governor when the head of service came to speak with us to shield our sword. We thought that within two weeks our salaries would be paid but they never listened to us.
"Congress met and decided to come out in peaceful protest to demand our hard earn salaries including pension and gratuities. We spent couple of hours at Government House; nobody came out to address us. We believe that a labourer is worthy of his pay and we are going to continue on this path until our demands are met," he said.
Political ploy?
The protest by the workers has been seen as a political ploy to whip up sentiments.
Edo State is to hold its gubernatorial election in September and the main contenders are Governor Godwin Obaseki of the ruling People's Democratic Party (Party) and Mr Ize-Iyamu of the All Progressives Congress (APC).
The duo recently decamped to each other's current party.
Obaseki's predecessor, Adams Oshiomole was under whom the college site was made a university.
The state Publicity Secretary of the PDP Mr Chris Nehikhare, said the lecturers were only whipping up sentiments to cover up for their act of insubordination in carrying out lawful directives.
Nehikhare in a statement in Benin City explained that members of staff of the college of Education were asked to go and resume at Abudu with the closure of the institution but they rejected the offer even after earlier refusing to transfer their services to the state civil service.
The state publicity secretary noted that as a political party, "We consider this protest very serious especially as the allegations of non-payment of salary was adduced as the reason for the protest for a government that does not owe any sector salaries including pension arrears."
"You will recall that the last APC administration led by Mr. Adams Oshiomhole established two new state universities on the same day-Tayo Akpata University of Education and Edo University of Science and Technology, Uzaiure, now known and referred to as Edo University, Iyamho.
"Adams Oshiomhole had no intention of fulfilling the establishment of Tayo Akpata University of Education while violating all budgetary, financial and accounting rules and regulations to complete his Iyamho project! It was obvious Adams Oshiomhole 'sold a dummy' to Edo South people and leaders.
"We wondered how a new university was built from scratch, got accreditation and started admitting students even as Tayo Akpata University of Education with existing infrastructure without even a toilet added to the existing structures not to talk of admitting students in the Adams Oshiomhole-led administration.
"The newly 'established' Tayo Akpata University of Education was eventually shut down, as there was no new student admission while infrastructural improvement was carried out. As the College of Education was winding down, staff salaries were paid."
He said that since the workers were staff of the state government, they were redeployed to the state College of Education with three campuses, but said the lecturers disobeyed the directive even after refusing to be absorbed into the state civil service.
According to him, it would have been "abnormal, irresponsible and financially reckless for the state government to pay workers that have been recalcitrant and disobeying lawful directives when their actions and decisions suggest they are no longer interested in working for the state government."
He urged the affected staff to comply with the directive of the state government and stop embarrassing themselves in the guise of protesting.
Omonuwa expressed disappointment with the state government for linking their protest to politics adding that "when they came to our school to placate us not to protest, we were not being sponsored. It is just blackmail."
Government reacts
The Edo State Government has said that it is not indebted to lecturers of the defunct College of Education, Ekiadolor.
Commissioner for Education, Jimoh Ijegbai, said, "Since the inception of this government, we have been consistent in giving the school the monthly subvention up till May 2020. In the last two weeks, government has released two months subvention to the workers to show good faith in spite of the fact that they were not working.
"We are surprised now about the protests, which the Edo State Government believes is politically motivated. They are sponsored by politicians hell-bent on derailing development in the state. This government will not be blackmailed by any group whatsoever."
For information on Press Releases, Photos, Promotional Events and Adverts, Please Call or Send a Text to 09052129258, 08124662170 or send an email to: info@educeleb.com