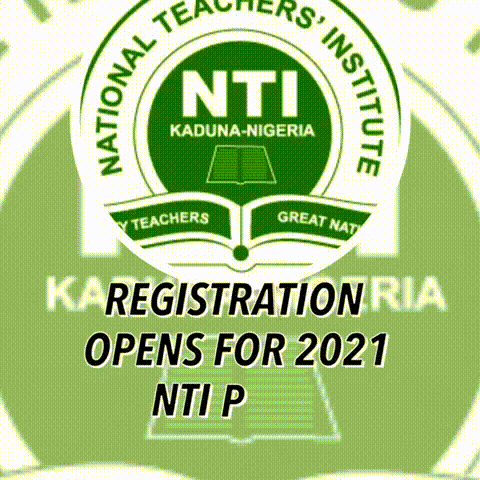 The Vice-Chancellor of Augustine University, Steve Afolami has cautioned teachers against the use of cane when their students do not understand mathematics.
He noted that this diminishes their interest in the subject and proposed the use of appropriate teaching methods that would make learning interesting.
Afolami, a professor, was speaking at the Augustine University Ilara Epe, Mathematics Competition for Secondary Schools (AUIMACOSS) hosted by the university on its campus at Ìlara Eredo, Lagos State on 22nd July, 2019.
He said the competition held on the day tagged "Pi Day" was part of efforts to discover talented future leaders for the nation building.
The competition had dozens of schools in attendance and the audience was thrilled at the brilliance displayed by their representatives.
According to Afolami, the contest also sought to get the students familiar with the citadel of learning.
He identified the factors which hinder teaching of mathematics to include teacher's idiosyncrasy, child inability to logically follow the steps in mathematics and governmental factors.
He added that when teachers introduce cane in mathematics classes, they tend to create fear in the minds of the students and could kill their interests in the subject.
"In the secondary school, not all the teachers are gifted," he said.
"Some will scare the students so that they don't ask complicated questions. Also, some lack good presentation of the subject. It requires a step by step presentation and should be done consistently," he added.
The don emphasized on the need for teachers to work hard to grade the students' assignment so that they can know where and why they are wrong so as to do things better next time.
He charged governments at all levels to promote the study of mathematics and basic science by encouraging teachers in the rural areas with incentives and equipping them to be effective in teaching.
Earlier in his welcome address, the Acting Head of the Mathematical Science department at Augustine, Adesanmi Mobademu revealed that he had actively participated in various competitions both at the secondary and tertiary levels.
According him, the Pi day was initiated to fall on the 22 of July which represents the symbol 'Pi' in mathematics i.e. 22/7.
He added that students needed a lot of encouragement in mathematics because presently the department has just a 200level student in the department of mathematics. Whereas, there are over 50 students in computers science.
In his words, "Students tend to have phobia for mathematics because the teachers lack the ability to arouse their interests at elementary levels, lack of programme like catch them young.
"Some teachers lack content in mathematics and as such cannot deliver. Mathematics cannot be learnt by mere reading and dictation. It involves constant practice."
The mathematician added that the internet and ICT has also affected people's ability to think out results to mathematical problems. Instead, they quickly pick up a calculator to get answers and this in turn weakens the mind and once the mind is weakened they will not want to think.
He advised the government to provide scholarship awards on merit, incentives and mentorship at all levels of education.
Dean of Science at Augustine, Adetutu Ajayi believed that the love for mathematics would be further developed in the students through the competition.
The microbiology professor stated that students love things that are not abstract like storytelling or English language.
"Mathematics involves following a pattern and if a proper foundation is not laid, following a pattern becomes a problem," she said.
"I'm happy to say that in this institution, we have good lecturers who can take these students through their courses."
She therefore advised parents to send their children to good schools where they can have proper foundation and develop interest in mathematics.
She averred that parents need to invest in their children's education if they want them to bring out their best.
The professor further disclosed that although the Augustine University is owned by the catholics, the still admits students from other religious faiths.
"Surprisingly, the first student we admitted in this school is a Muslim," she revealed.
She further advised the government to encourage faculty staff in tertiary institutions through researches so as to solve social problems.
Among dignitaries present on the occasion were the Odofin of Illara Land Charles Keshinro, who also had some words of advice for participants.
He revealed that he overcame his fear for mathematics because he wanted to measure up with his peers and avoid intimidation.
To him continuous practice of mathematics actually helped him to improve.
He urged all the students to take special interest in mathematics because it's part of everyday day living.
"Do all you can to kill any phobia you notice in your children in mathematics," he advised.
An academic member of staff of the institution Timothy Ogunleye stressed on the need for children to practice mathematics on daily basis and consistently.
According to him, "This will enable the procedures and pattern stick to their brains"
At the end of the competition, Ezekwe Adachi, a student from Mary Wood Girls School, emerged the overall best student.
She revealed that she was not good in mathematics in her early days at school. But she got better at it with appropriate coaching.
"The subject is not difficult, you just have to put your mind in it," she added.
She advised other students to practice mathematics in a calmer environment. She also praised the organisers for the opportunity given to her to display her abilities in mathematics.
For information on Press Releases, Photos, Promotional Events and Adverts, Please Call or Send a Text to 09052129258, 08124662170 or send an email to: info@educeleb.com