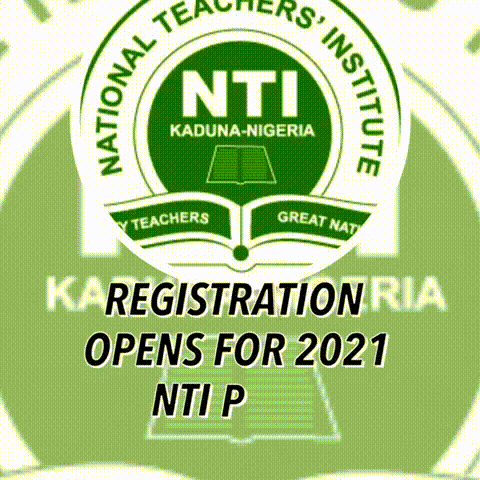 By Chima Onuoha
I will start this little write up by being a little immodest… I should be forgiven. I attended a Catholic-oriented, almost 90 percent boarding public school. After making Division One, I graduated as the best graduating student. That earned me an automatic graduate assistantship. I have held many administrative positions; was an ASUU leader – vice chairman and acting chairman for many years; and between 2000 and 2004, was a member of the University Governing Council – all at Imo State University, Okigwe, now Abia State University, Uturu. I belong to the less than 15 percent of academics opportune to have served in the three major arms of a university – Management, Labour union and Council. I achieved all these as a young man. My experiences showed that when you serve your community well and selflessly, they will always remember. There may not be serious monetary benefits, but the goodwill will always be there for many years to come. Your children may even benefit from the goodwill. Take this to the bank.
I have been wondering recently how things got so bad in all the facets of our society – communities, local government areas, states and nation. There is poor governance with all the aftermaths – poverty, unemployment, high crime rates (armed robbery, kidnapping, herdsmen's menace, banditry, and hired assassination), low life expectancy, etc. A lot of weapons are in the hands of non-state actors. Insecurity is pervasive in the land. We are sliding dangerously into Hobbesian state where life is solitary, poor, nasty, brutish and short. Everything seem to have gone topsy-turvy in our clime. Thinking deeper, the major causative factor is low quality leadership. This is because most of the educated persons who should appreciate and be agents of human and societal development have left this all-important assignment to largely misfits – that have other mundane agenda/interest other than national interest. And people are not willing to challenge the ills in the various systems.
The same has taken root in the university system. In my entire career, which spans about 34 years, I have been privileged to be external examiner, mostly for postgraduate programmes in many universities; external assessor for lecturers seeking to join the professorial cadre in 15 universities; been tenure, visiting/adjunct lecturer/professor in 6 universities; and NUC accreditation veteran. In all these, I have been opportune to know many academics. I have observed that many of them are far better than me in all ramifications – qualifications (never mind my six degrees including five higher degrees and other professional certifications), experiences, privileges/appointments, activism and even in material blessings. If some of us have taken various risks to improve the working conditions of university staff, why are many of our colleagues shying away from confronting some of the challenges of the system – notably, the tyranny of some Vice Chancellors, Deans and HODs; resisting pervasive negative external influences; the shortcomings of some of our colleagues; and insisting that students attend lectures and take their studies seriously; and all other ills in the system? The factors responsible for this laxity may include: poor leadership, compromised leadership, indifference, docile followership or everyone playing safe. In some extreme cases, we transfer our responsibilities to the "holy spirit."
As a management scholar and consultant, I tried to do some investigations and diagnosis. It is obvious that in the various stages of career progression, individual's focus also changes. I will use five categories of university workers and unions to do my analysis.
Senior Professor(s) would say: "I don't want to be insulted"; "I don't want to waste my advice"; "I have trained all my children"; "My children are all graduates and working"; "I have few years to retire, why stress myself"; "Will these young people I want to stick out my neck for understand and appreciate?" "I have solid external contacts or investments and therefore comfortable"; etc.
A fresh or young Professor would say: "I thank God I have reached the zenith of my career, every other thing is secondary"; "this is the time to start to maximize the fruits of my labour – regular external examinations, being an external assessor, participate in NUC accreditation/resource verification programmes"; "being more visible in my community/church activities"; "five years are around the corner, before you know it, the VC's/tyrant's tenure will finish"; etc.
A senior lecturer desirous to join the professorial cadre doesn't want anything that will stop his promotion. He prefers to remain docile or beg to be a VC's boy. Given the quantity of abandoned promotion documents in most universities for years, it becomes crystal clear that being docile or acting cowardly does not always bring out the desired outcome(s). So be a man, not a "banana man". Above all, being a senior lecturer is a career position.
A lecturer 1 or below will always see himself or herself as "too young to get involved in university politics," "does not want anything that will interfere negatively in their fresh career," "there is still time to key into the schemes of things," "I was unemployed for some years, I am not interested in anything that will truncate this job," "ASUU leaders are there, they should do their job," etc. But let me tell young lecturers something! Prof. Jega was a senior lecturer when he became National President of ASUU; more than 90 percent of ASUU executives at Abia state University, Uturu in the 1990s were lecturer ones and below. I was a lecturer 1 as at October 1, 1992. It was largely young ASUU executives that fought General Sani Abacha, to a standstill, though not without great consequences – blackmails, harassments and victimizations. The struggle continued when Prof Asisi Asobie succeeded Prof. Jega. These inconveniences did not deter the highly determined ASUU leadership (at national and branch levels) to achieve some milestones for the university system.
Non-teaching staff will rationalize thus: "since lecturers tend to be more respected and visible, they are in a better position to fight or confront the challenges in the system;" "A good number of lecturers have multiple sources of income – books, consultancy, external examinations, public speaking, NUC programmes, etc. In other words, they can withstand stoppage of salaries, and other inconveniences if the system is disrupted."
How about the unions, particularly ASUU? Union executives may be weak or ineffective if: their elections were sponsored by the authorities; they regularly seek favours (like appointments, admissions, contracts, employment of wives or relations, etc.) from management; have poor publication records and interested in promotions; want to be in the good books of management; some of them have disciplinary issues handing on their necks; etc. With these baggage, they can't make meaningful efforts in tackling the ills in the system, particularly the excesses of management.
Going forward, we should:
i. Be ready to challenge our colleagues that do not attend lectures at all, or irregularly; set questions outside the course outlines; frustrate students; and delay students' graduation. Some universities have been losing potential graduate students because of unnecessary delays in graduation. Unhappy or frustrated students tend to de-market their departments or alma mater. Such departments/faculties and universities lose goodwill in the process.
I know of a junior colleague who will give his supervisees appointments, keep them waiting throughout the day, without seeing them and this is repeated severally; fix post graduate exams and will not execute them, knowing that some of the students are working, and can fix lectures at the same time for two different levels – say for year 2 and year 3 students by 10am -12noon, same day without being available. These unproductive and frustrating tendencies have been happening for years. As it is impossible for a leopard to change its spots, this man is so rigid to change his ways for good. All these anomalies must stop. Regrettably, lecturers are being promoted because they have publications. Meanwhile, their actions and inactions are very inimical to the university system, including producing half-baked graduates.
ii. Be in a position to mentor or correct inexperienced or ineffective HODs – that is, for those who are willing to learn.
iii. Moderate the excesses of a dictatorial Dean or pass a vote of no confidence on him or her.
iv. Life is all about succession and there must be succession plans. A Professor who retires or dies without writing book(s) or producing doctorates is a calamity to the system and society. I know few of such intellectuals. Honestly, apart from teaching and writing impactful books, producing successors ought to be Professors' major contributions to the educational sector. What did they really profess? A number of a factors may be responsible why a Professor did not produce a PhD holder before retiring.
They include:
a. His department did not mount post graduate including doctoral programmes while in service.
b. He was frustrated or discriminated against while in service. For example, he was excluded from holding certain positions, by circumstances of his tribe or state of origin. In a particular Faculty of Management Sciences of a federal university, a core tribalist, and who often expresses serious anti-Igbo sentiments is always making this remark "Never will an Igbo Professor be a Dean in this faculty again." Like some of his prominent ethnic leaders, he schooled in the South-East. This is one of the aftermaths of localizing or indigenizing, an international organization like the university. And admitting students and employing people not based purely on merit, competition, nationally/internationally, but based on educationally disadvantaged status or catchment areas. Should we therefore be surprised that Nigerian universities rank very low globally? You cannot eat your cake and have it.
The policy of exclusion often has other negative outcomes, inimical to the system or education in general in the country. In some federal universities, some erudite or professionally visible Professors have refused to give inaugural lectures because they cannot be Vice Chancellors or hold certain strategic positions. For them, the motivation to give their best to the system is not there. I have a friend, a notable Professor in the sciences, who told me that he finished writing his inaugural lecture few years ago, but refused to present it because he cannot aspire to be a VC in a university where he had spent all his productive years in and will soon retire. Some Professors also decided not to give their inaugural lectures under certain Vice Chancellors – tyrannical, vindictive, corrupt, imposed, very junior, or not qualified enough. Do you blame these Professors?
v. In the university system, units, departments and faculties are entitled to weekly or monthly imprest and a percentage of students' charges. So do some centres and institutes. Certain revenue generating centres and institutes are given certain percentage (say 30 or 40 percent) of all revenues generated for the effective operation of these places. It is increasingly observed that some bursars and bursary departments are now cogs in the wheel of progress of most arms of the university. Hiding under the policy of Treasury Single Account (TSA), unnecessary bottlenecks or red-tapism are put in place not to release needed, approved or statutory funds for the various units to work with. This is both unnecessary and frustrating. It is high time, HODs, Deans and Directors started asserting their statutory rights by calling the bursars and the bursary units to order. Where the bursary departments continue to affect their works adversely, they could resign their positions en mass. Why being rubber stamps?
vi. One of the responsibilities of Professors and other senior academics to the university system is being external examiners and external assessors for colleagues seeking promotion to the professorial cadre. Regrettably, some universities and Vice Chancellors don't pay or unduly delay the payment for these services, particularly to external assessors. In some cases, where approvals have been given for payments, the bursary units will not comply on time or refuse to pay at all. I have been compelled to write three reminders to a particular university; and two reminders to three other universities to pay the honorarium for professorial assessments completed and delivered for some years now. Sooner than later, this unwholesome attitude will be detrimental to the university system. The leadership of ASUU should intervene in this direction, for promotion is a very important welfare matter.
vii. Underfunding of the university system which is negatively affecting its continuous contributions to developments, for me, is a major ill or challenge. Nigerian universities are poor by all standards. All stakeholders in the system should make inputs on innovative ways of improving the revenue base of universities. A major step in this direction is having huge endowments. The gown must go to town. I am working on a new article in that regard – "Nigerian University System and Endowments."
viii. A Vice Chancellor is the first among equals. He or she may not be the most qualified, erudite or experienced. He/she is not paying staff with personal money. Professors, unions, and staff should have the courage to resist or challenge the actions of tyrannical Vice Chancellors. Only 9 Professors (led by Prof. Donatus Ibeakwadalam Nwaoga, a literary guru, now of blessed memory) challenged the dictatorial actions of Professor Frank Ndili, former Vice Chancellor of the University of Nigeria, Nsukka (UNN) in the 1980s.
A vicious Vice Chancellor of a federal university used his five year tenure to create rancor and disunity in the system. He was in logger heads with all the major stakeholders of the university – students, staff, contractors, senior Professors, retirees, etc., leaving in its trail many unnecessary court cases. He fought proxy wars and inherited needless enemies for himself. It took the self-centeredness and vindictiveness of an individual and his "boys" to almost destroy a complex organization like a university. It also took the good-heartedness, egalitarian and Christ-like nature of another individual as Acting Vice Chancellor (just in one year), to unite people, groups and bring peace and happiness to the system. Everything depends on an individual's heart. The sky can accommodate many people.
People should be wary, name and shame those who played ignoble roles in the shortcomings of past administrations, but via sudden fake loyalty and praise singing or claiming the same religious affiliation, want to jump into new regimes. Any incoming Vice Chancellor or CEO should keep such persons at bay. As they quickly denied their former ogas, they will do same in the near future. They have no honour. Simplicita.
ix. Endeavour to create an egalitarian, harmonious and productive university environment for colleagues to put in their best, and advance their careers.
x. At a point in somebody's career – formal, informal, traditional, political, religious, academic, business, etc. – retirement is inevitable. When one retires, he/she must retire physically, emotionally and spiritually. Do not leave anything behind. Endeavour not to engage in proxy wars from outside. In one Federal University, two Professors who retired many years ago before another young Professor entered the system, for years, were engaged in proxy wars against him. To their chagrin and shame, they did not succeed. They are currently in self-imposed melancholy. Retirees should stop influencing things in their former units/departments/faculties, like who becomes HOD or Dean. Unnecessary meddlesomeness in one's former work place can keep the person restless, distracted, and unhappy, when things do not go their way, and can lead to depression, high blood pressure, and at the extreme – death.
As a former ASUU leader, I contributed my own little quota in labour activism and with fair share of victimizations. In one instance, I was denied promotion to Readership in 1998. The then VC was quoted as saying "Though intelligent and hard-working, this boy is one of the ASUU executives giving my administration headache/sleepless nights and he keeps getting promoted regularly."
I have also contributed mostly via publications in addressing the problems of education in Nigeria. Some of my notable efforts include: "It's Frustrating to write Books in Nigeria" National Ambassador, Thursday 20 – Saturday 22 April, 1995; "Why the university System is in Shambles" National Ambassador, Thursday 1 – Saturday 3, June, 1995; "Varsity System in Shambles," Sunday Times, July 23, 1995" "The Evils of Campus Life: Problems of Education in Nigeria" (32 small chapters) first published in 1996 and second edition in 2009; the concluding parts (chapter 6) of The Third World and Underdevelopment: The Role of "Sambo Personality" and Development Strategies (2009); "Radical Solution to Educational Crises in Nigeria" (2020); "The writer and society" (2020); "The Concept of VC's Boys in the University System" (2020); etc.
At this point, let me address some of the external negative influences on the university system. INEC, starting with the chairmanship of Prof. Attahiru Jega, in its wisdom felt that using senior public servants including university lecturers in elections (e.g. Supervising Presiding Officers [SPOs], Electoral Officers [EOs], Returning Officers [ROs], etc.) will give credibility to election outcomes. Initially, it did before it was hijacked by unethical elements. A particular governor from the South-South geopolitical zone has been insulting Professors and lecturers, calling them election riggers. He said while he was in the university as a student he saw lecturers as role models, worthy of emulation and would like to be like them. He is disappointed that today they are largely election riggers. According to him, "election riggers are worse than armed robbers." Meanwhile, he belongs to one of the two major political parties – APC and PDP that assiduously nominated or recruited lecturers in elections to protect their interests. Maybe these interests include rigging. The question I keep asking is: what is the percentage of lecturers that participate in elections in Nigeria, to warrant tagging all of them as election riggers, worse than armed robbers? Senior academics, particularly Professors, should think and ponder! How much money is worth being called an election rigger beneath an armed robber? Where is our integrity and honour? You may refer back to my article, "As a Man, Have Honour." How many of those politicians you are rigging elections for (if it is true) qualify to be your students, particularly, post graduate students? It is obvious that this governor is mocking those lecturers his own party used in elections. It is now a question of "used and dumped." For me, this is the highest level of ingratitude on his own part, though he will say he paid them "handsomely," and pathetic and shameful on the part of those lecturers, so used.
Closely related to the preceding paragraph is the fact that Students Union Government's (SUG) elections in universities are beginning to be manipulated by the authorities. The managements of some universities now have preferred candidates – as students' leaders – as opposed to candidates wanted by the students themselves. We have situations where popular candidates are disqualified or cleared very late, thereby dis-enfranching them. In some few other cases, these elections are rigged out rightly. Deans of students Affairs owe the students and the society the responsibility of organizing peaceful and transparent elections. On the other hand, students should find peaceful and legitimate ways of resisting imposition of officials on them or flawed elections.
Some lecturers including Professors, belittle themselves by running around politicians for favours – contracts, appointments and peanuts. This clearly played out recently when one governor visited a particular federal university. Some have appointed themselves praise singers, lackeys and sycophants. This is really condescending and unfortunate.
There is this notion by members of the public that university staff, particularly Professors, are entitled to a given number of admission slots every year, which leads to constant pressures from one's relations, community, friends and associates for admissions, including for those who are not qualified ab initio. The more one tries to correct this wrong notion, the more people feel that one does not want to help.
There is no doubt that corruption is becoming pervasive in our society. The first thing an outsider seeking admission for a child or ward will say is "I want my son or daughter to read medicine or law, how much will it take?" Meanwhile, the candidate scored 180 in JAMB. Any attempt to educate the person that this is not possible, he or she will mention the friend's or colleague's son who got admission with the same score, just to blackmail you and make you look incapable.
There are other such negative influences which must be resisted individually and collectively.
Let me conclude with these two short quotations:
"The world is dangerous to live in, not because of those who hurt, but because of those who watch and let it happen." – Albert Einstein.
"Our lives begin to end the day we become silent about things that matter. What frightens me is not the oppression of the wicked, but the indifference of the good… then, in the end, we will remember, not the evils of our enemies, but the silence of our friends." – Martin Luther King.
God bless all of us, as we strive to make the university system better, competitive and with national and global respect and relevance.
---
Prof. Onuoha wrote from the University of Port Harcourt, Nigeria.
For information on Press Releases, Photos, Promotional Events and Adverts, Please Call or Send a Text to 09052129258, 08124662170 or send an email to: info@educeleb.com