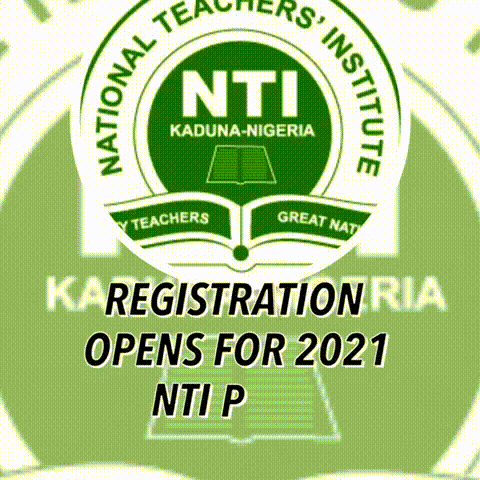 By Samuel Ogundele
Universities are special knowledge factories for self-actualisation and the promotion of the common good across local and global geographies. The university is an abode of some of the finest minds as well as public moralists of the upper crust. The larger society draws a lot of inspiration from this mini-universe from time to time. Therefore, the university should never be turned into an assembly of morons or a tourist ghetto for riff-raff masquerading as academics. But this does not mean that intellectuals are completely angelic. However, the Nigerian academics must always remember that they live in a house of glass and therefore, throwing stones is an aberration.
It is no longer news, that government funding of public universities is very poor. This is about 10 per cent of the total national budget of Nigeria. This stands in total contrast to what obtains in the developed world and even some emerging nations. Thus, for example, public universities in the US received up to $83 billion and $77 billion from state governments between 2000 and 2012. In addition, there was some private financing. Apart from poor funding, the Nigerian government does not seem to be practically interested in monitoring and evaluating how monies and other resources given to our universities are being spent and/or managed. I can smell a rat! This attitude of the government with a special emphasis on the Federal Ministry of Education is an invitation to corruption. Any political leadership that does not encourage and enforce financial probity and accountability in its university system is doomed to fail. Man is by nature, a corrupt animal.
It is on record, that the Socio-Economic Rights and Accountability Project (SERAP) discovered some evidence of bribery, corruption, and gross impunity in many Nigerian public universities in recent times. These corrupt practices according to SERAP include contract inflation/splitting of projects, perversion of justice, examination mal-practices, and irregular appointments/promotions. Financial recklessness on a grand scale is the norm rather than the exception today. I'm not aware of any position now that is juicier than vice-chancellorship. This is the reason why it is a Herculean task to elect a new vice-chancellor. The exercise is always embedded in unspeakable intrigues and scandals.
Therefore, it is not a surprise that Nigeria lags behind other emerging nations such as South Africa, Thailand, Turkey, and Brazil. Our current research record is appallingly poor. It is pertinent to note here, that university managers in the past generally had high self-esteem/integrity. They were not dangerously avaricious. Today, the few patriotic council chairmen are seen as social misfits who must be blackmailed or silenced at all costs by the management. Absurdities and corruption are celebrated and even rewarded. We cannot continue like this without completely rocking the boat. Huge amounts of money go into unimportant engagements and projects like numerous overseas trips and buying of ostentatious cars which add very little or nothing to actual scholarship. In the process, the university's meagre financial resources are depleted at the expense of the common good.
Governing councils appear to be in a coma for reasons too well known to be recounted here. Numerous council meetings are being held without any appreciable difference to the short-changed system. Who cares that mother Nigeria is agonising? Prudent management of resources is alien to our public universities. This encourages the creation of all kinds of vanity directorates and positions to further increase expenditure on general administration. Such a relatively new style is aimed at satisfying the appetite of the varsity ruling elite and their sycophantic admirers for materialism. Thus, for example, refurbishing a new vice-chancellor's official residence with millions of naira (as if it was formerly a piggery) should sadden anybody even with the faintest idea of sanity. If truth be told, both under funding and more importantly, gross financial indiscipline account for the under performance of our varsities.
Some ASUU leaders at the local level and Students' Union Executive members are now practically, an arm of management. They are shameless mercenaries who should have no business in the academia. No more space for checks and balances as the vice-chancellor rules like an emperor. The hitherto popular culture of democracy and positive radicalism has been rubbished. Painfully, the younger academics continue to grow up in this kind of milieu defined and ruled by recklessness of huge proportions. The future is bleak except something is done quickly.
The recent "pantamisation" of full professorship at the Federal University of Technology, Owerri in Imo State, is the epitome of barbarisation of the age-long varsity culture of utmost intellectualism and profundity. Commercialism is at variance with robust scholarship globally. More cases of prostituted professorship may soon follow in Nigeria. Nigerian academics cannot have their cake and eat it. Professorship, the highest rank in the varsity system, is a world away from local chieftaincy titles. Scholars must try at all costs to avoid political patronage which can turn them into a bunch of little minds. Certainly, there is a disquieting unwillingness to begin to tackle the above causes of underperformance in our universities.
Similarly, I fail to see the logic behind the establishment of more universities now, when the level of scholarly output is reducing at an alarming rate. Every top politician or business man wants a university in his village as if it is a kebab (suya) spot. The earlier Nigerians see the absurdity of this situation the better.
The National Universities Commission cannot afford to ignore the all-important issue of good quality assurance. Caricatured varsities and their products cannot improve the national economy. Indeed, they are a menace to human society. University education is not a cosmetic exercise except Nigeria wants to be an exception at its own peril. The core virtues of patriotism, high ideals, and discipline-the foundations of society-driven varsities, have to be restored as quickly as possible.
Again, the process of electing a new vice-chancellor should be very free, fair, and credible so that a round peg is put in a round hole in the overall interest of peace and progress. It is a pity, that the hard-earned university autonomy is now being poorly handled. Autonomy is only profitable in the absence of abuse of power by the management. The federal government has to do much more than hitherto by monitoring and/or evaluating some of the activities of our public varsities, through a wide range of democratic methods. The monitors must also be regularly (and secretly too) checked so as to reduce the chances of complicity to the barest minimum. The president as Visitor to all federal universities has oversight of finance and general policy without necessarily rubbishing the autonomy of these institutions. The government cannot afford to mute its role in this connection because some desperate academics are hell-bent on rocking the boat. These are pseudo-intellectuals who are happy to follow the crowd, maddeningly slowing down the progress of Nigeria.
Last but not least, there must be punishment for economic and financial crimes in order to serve as a deterrent to others. This is my plea to Nigerian varsities and the government.
---
Prof Samuel Ogundele writes from University of Ibadan.
For information on Press Releases, Photos, Promotional Events and Adverts, Please Call or Send a Text to 09052129258, 08124662170 or send an email to: info@educeleb.com