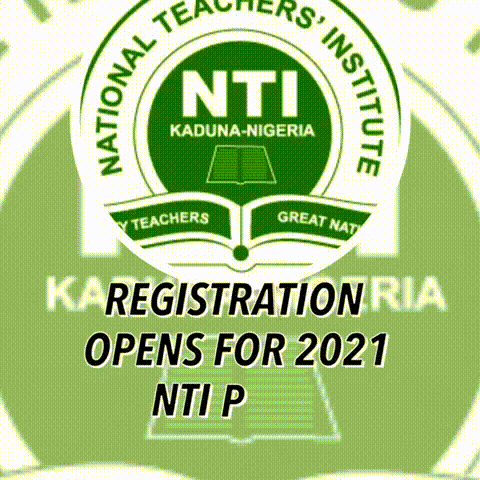 By Gbolahan Bolarin
Whose language is strike?
For those that think strike is synonymous with Academic Staff Union of Universities (ASUU), or that it is the only language ASUU understands, there is a need to rethink this notion especially when we want to define whose language strike is.
Historically, the first official strike was on 14th of November, 1152 BC during the time of Pharaoh Ramses III when artisans of the Royal Necropolis at Deir el-Medina down tools because of non-payment of their wages. Guess what happened? The authority did not only pay them, they were given a raise.
In the same vein, around 450 BC, the general strike of the plebeians which was recorded by H.G. Wells in Outline of History, took place. The strike was called when the plebeians discovered that their friends (colleagues) were treated like sub-humans despite serving bravely in the state-owned legions at the demand of patrician (the political class) creditors. The struggle gave birth to a reform that made knowledge available to all, especially the laws governing Rome. This, in my opinion, is the beginning of an injury to one; is an injury to all!
Coming home, ASUU has always been in the fore of struggles for a better university system in Nigeria right from late 70s when the Union was formed. If not for the strike action of 1988, there would not have been anything like the first form of university autonomy, which came at a dear price as the union was proscribed and had all its property seized on 7th August, 1988 (weapon of intimidation). Furthermore, in 1992, the federal government (FG) banned the Union and sacked all lecturers; that did not stop the struggle but rather led to the FG embracing the principle of collective bargaining, amongst others, barely two weeks after the ban. It is worthy of note that this understanding was what liberated other unions and awakened their consciousness to the principle of collective bargaining. Ultimately, it was ASUU's struggle that gave birth to the ETF, now known as TETFund, at a time when the FG was bereft of ideas on how to fund public universities.
I am sure we all know by now that if not for another four months of ASUU strike, FG would never have signed the famous 2009 agreement (which has really shaped our university system) that was willingly reached with the Union several months earlier. I think it is safe to say that ASUU is only speaking the language that constituted authorities can understand, because it seems to be their preferred language right from 450 BC.
ASUU Strikes and weapon(s) deployed by FG (1999-2018)
At the return of democracy, there was this sense of peace that things would get better but unfortunately the slave masters just proved to us that "you can take a man out of the bush but you cannot take the bush out of the man". Invariably, they just changed their regalia.
In 1999, after the FG under Chief Olusegun Obasanjo failed to live up to promises made to Nigerians including university lecturers, ASUU embarked on a nationwide strike that lasted for five months (that marked the beginning of threat of weapon of hunger). Also in 2001, when the same Obasanjo described university lecturers as a lazy and ungrateful bunch (weapon of name calling and put-down syndrome), the strike that was meant to last for a couple of weeks took three months before it was suspended.
Again, in 2003, after several failed attempts for ASUU to get FG to implement the letters of agreements (which included better university funding, age of retirement etc), ASUU embarked on a nationwide strike that lasted for six months. It was during this struggle that the FG introduced the "No work, No pay" ideology despite contravening the International Labour Organisation (ILO) law. The threat did not stop the Union from demanding a better university system because the struggle was premised on a clear ideology.
Fast forward to 2009, the union embarked on an action that lasted four months. It was this strike that gave birth to the 2009 ASUU/FG agreement. As usual, salaries were stopped for months.
The use of hunger weapons came into full implementation when salaries of federal university lecturers were stopped for four months during the 2010/2011 strike (the strike started around July, 2010 and was suspended January, 2011). Yet, ASUU did not falter despite the destructive and divisive weapon of FG.Also, it was the strike of July 1, 2013 to December 17, 2013 that gave birth to what we now know as NEEDs assessment which has formed the alternate source (asides TETFund) of funding in our public universities. That is not to say it was without sacrifice from members of ASUU. Salaries again were stopped for four months (another use of weapon of starvation) and Wike (the then Minister of Education) reportedly sacked all lecturers, which he later denied anyway.
In 2017 and 2018, when the Union was forced to down tools in order for FG to implement the memorandum of understanding (2013 MoU) and memorandum of action (2017 MoA) they signed with the Union, they wanted to deploy their usual weapon but reasons prevailed and they quickly denied the circulars authorising stoppage of lecturers' salaries. It is worthy of note that it was these actions that made FG to release funds for revitalisation of universities, though it was a paltry ₦40 Billion (combined) out of ₦1.1 Trillion it was owing since 2013.
The Current Strike Action and COVID-19
The union declared a two-week warning strike at ESUT-NEC on 9th February, 2020 with the hope that FG would see reasons why honouring agreements is not just the right thing to do, but it is a moral burden on the parties involved. Unfortunately, before the expiration of the warning strike, the FG made bold of the threat to stop university lecturers' salaries if they refused to join IPPIS (which we have stated over and over that it is AGAINST THE LAW). This, alongside lack of concrete commitment from the FG regarding issues raised by the Union led to another resolution at the union's emergency NEC meeting on 14th of March, 2020 in which the Union declared total, comprehensive and indefinite strike.
We are aware that the world is fighting the COVID-19 pandemic and a lot of countries are declaring lockdowns of various degrees, and in Nigeria, many states are imposing restrictions ranging from partial to total. People require more money now more than ever to stay at home, and at this time, unfortunately, university lecturers have been denied their salaries for two months, thereby making it difficult to stock up during this period of global pandemic.
Now, this is the danger of weapon of hunger: by the time the COVID-19 pandemic is over, which we pray would be soon as predicted, there would be nothing that would stop ASUU from going the long haul, because FG has deployed the worst (their best weapon though) possible weapon at this time of COVID-19 lockdown. When that time comes, parents and students (especially those forming savage) that are happy that the federal government is "dealing" with ASUU members would then know and understand what is coming for them.
I expect well-meaning Nigerians and forward-looking individuals to advise the federal government to think their actions through before it is too late. This strike might probably be the strike of this century just as "The Farah Strike" was the strike of last century, it depends on action or inactions of FG though. The weapon of hunger could only make ASUU members more resolute instead of breaking us. Weapon of hunger has failed in the past, it is failing and it will continue to fail.
For us in ASUU, the struggle continues.
Aluta Continua, Victoria Ascerta!
---
Gbolahan Bolarin is a lecturer with the Federal University of Technology, Minna, and tweets @gbb007419