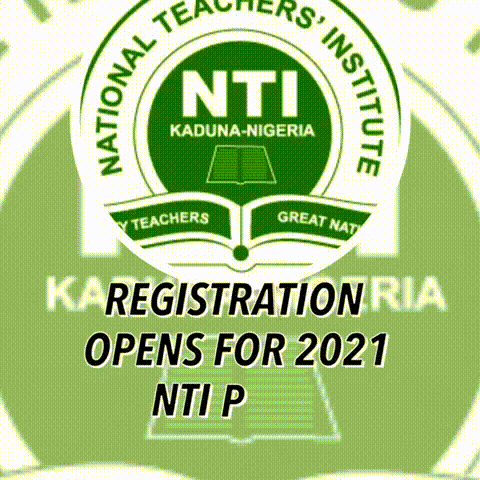 By Eyinla Temitope
Before I create a Protocol to stand on, permit me to address you as Dr. Tunji Abayomi, and not as the Pro Chancellor/Chairman Governing Council of Adekunle Ajasin University, Akungba-Akoko (AAUA). Similarly, permit me to write as a concerned citizen of Ondo State, and not as a Graduating Student/Emeritus Students' Union President of AAUA.
Firstly, I'd like to commiserate with you on your recent loss at the Poll. I was one of the few Students of AAUA who supported your ambition, though I didn't support you because you were the Best Candidate, but because there was no better aspirant amidst you all, and more importantly, because you were my Pro Chancellor and I felt you'd put the interest of my Alma Mater at heart. I'm glad that you have moved on with life, as I can see you have been busy with your Profession lately.
Sir, without further ado, let me quickly go straight to the main reason why I have chosen to write this letter to you. This letter is centered on the tuition fee of AAUA, an institution which was the second most affordable State owned University in Nigeria before your emergence as the Chairman Governing Council.
Sir, Education, which was brought into existence as a right, has now been turned to a choice. According to BOUBOW (2018), Every man remains a good man unless acted upon by an external force called "Politics". If not so, no one will suddenly come up with the assertion that Nothing is too costly to be invested into our Future. It is More like a Family man who couldn't provide for the needs of his family and resorted to asking his kids to contribute money for Soup and other things needed at home. It is highly pathetic, sardonic and satirical for a government to say it lacks the fund to provide affordable Education for its citizens and as a result, the citizens will have to pay outrageous fee to support such government. It is Illogical, implausible and absurd.
Sir, you have been reiterating the fact that the Previous Administrations in Ondo State decided not to increase the tuition fees due to some Political reasons. But may I remind you of Harold Lasswell's definition of Politics, where he defined Politics as who gets what, when and how. You would agree with me that the previous administrations' decision not to increase the tuition fees gave them the Students and Youths support, same thing this current administration is lacking right now.
Sir, you have also been justifying the need for increment by stating the worrying and dying state of the University. May I bring to your notice that nothing has improved on campus since the inception of your self acclaimed "International University Standard Tuition Fees". Instead, the institution is deteriorating. One would wonder why there was 8 am to 4pm power supply when the Tuition fees were less than 35k and just 10am to 2pm power supply even when the least tuition fee is 80k and maximum is 150k.
Sir, permit me to ask why the break down of the Tuition fees of the University have been suddenly removed and replaced by just a single item on the list. Oh, was at a calculated attempt to stop the Students from questioning why they have to pay for ENT and GST till 500L? or to avoid the disturbing question of why a SIWES Student has to pay for Examination when it is obvious such student won't sit for any exam during such period? Maybe we need an explanation on the disparities between ICT levy and E-learning Facility levy, even when an amount has been paid for Registration Record and another for Result Processing.
Sir, in one of your recent updates on Facebook, you claimed that you have established a WORK – STUDY SCHEME for the Students. May I remind you that this Scheme has been in existence since 2010 . To press further, the Scheme has ceased to exist in reality since your inception as the CGC, save the little awareness you have been giving the scheme on Paper and media. I challenge you to come out with facts about the Students that registered, worked and got paid during the 2017/2018 Academic Session of the WORK – STUDY SCHEME.
Sir, in 2018, you said and I quote that, "I assure the University Community and Stakeholders that their plights will be looked into and considered as soon as I relate your messages back to the governor of the state". Should we assume that you didn't table the discussion before the Governor? Or the Governor no longer think and act a new like he used to tell us? Because with your update recently, one can easily deduce that you are the one who has vehemently refused to reduce the Tuition Fees of the Institution. You even compared the tuition fees of AAUA with that of Institutions in other States to justify your stand on the amount payable by the Students.
Sir, I thought I have found a Gani Fawehinmi in you. What has happened to the one time Human Rights Activist?Should I ask what happened to the conscience of a Man who lost his Father at a young age? A man who was sponsored by a Cocoa merchant woman, who sold all she had then to ensure you become what you are now. A man who embarked on over 3 Jobs to cater for himself while studying abroad. A man who stood for Olusegun Obasanjo. A man who was imprisoned by the then almighty General Sanni Abacha . Can you still remember these words, "At 3 a.m. I tried to kill several rats contesting the dominance of space in our cell with us, but they all escaped. Suddenly we heard groans of pain, soon the commoners (artisans) of yesterday were brought in mercilessly tortured. One of them was dying, his blood vein had burst and blood was gushing out ". What has happened to the controversial Man who got five honorable votes at the last Ondo State APC GOVERNORSHIP PRIMARY ELECTION in 2016? . Should we embark on BRING BACK OUR TUNJI ABAYOMI?
Sir, if the CGC of RUFUS GIWA POLYTECHNIC, OWO, Barr. Banji Alabi, who isn't a politician could set up a committee to review the tuition fees of RUGIPO , more is expected of you, being an Activist and also a Politician.
As a member of the Council of Past Presidents of AAUASU, there is a limit to what I could recommend to you as Resolution of the Council, no wonder why I was tongue lashed by the Students as they expected so much from me at this period. However, I am writing this piece as a concerned citizen of Ondo State to state emphatically that the TUITION FEES in AAUA are unbearable and unaffordable and hence, a need for a drastic reduction.
Sir, Proverbs 22 vs 1 says, "Choose a good reputation over great riches; being held in high esteem is better than silver or gold".The Governor might have concluded that he has no Second term ambition with his actions and inactions, but there are some people who truly believed and still some who believe in Dr. Tunji Abayomi. Whether you hold a Political Post or Not, as you have contested more than 4 times without even getting the ticket of your beloved party, some few people still hold you to high esteem. Do not let this particular set of People down. DR. TUNJI ABAYOMI, kindly do the needful by making AAUA TUITION FEES AFFORDABLE!
Ondo State is a place of pride, the legacies of Ajasin, Adefarati, Agagu and Mimiko must not be destroyed.
I hope I get a response from you soon, probably if I deserve one.
Yours truly,
---
Temitope O. Eyinla (BOUBOW)
AAUASU PRESIDENT, 2017/2018
NASS GENERAL SECRETARY, AAUA, 2016/2017
NAMSS GENERAL SECRETARY, 2016
Eyinlaoyeyemi@gmail.com