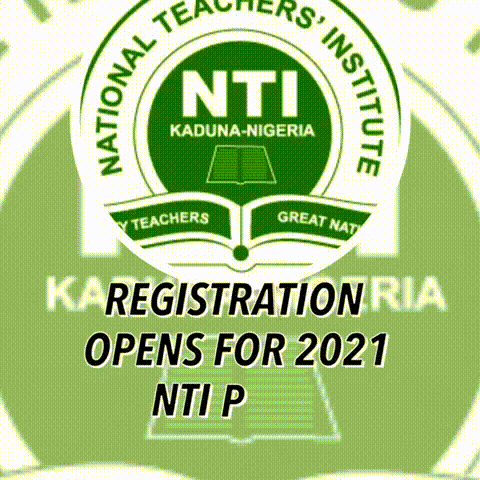 "if you attend a school where first-class is what they say you can't attain. If you attend a school where lecturers threaten you with marks. If you attend a school where nothing ever encourages you. If you attend a school where exam is prioritized than the knowledge. If you attend a school where your involvement in extracurricular activities is set to dent you. If you attend a school where the only encouragement you get is your parent's pocket money. If you attend a school where lecturers read out notes but can't practice what they teach. If you are in a school where hardship is first-class. If you attend a school where everyone struggles with everything. If you attend a school where lecturers don't see the good in you. If you attend a school where carryovers and spillovers are the order of the day."
"If you attend a school where your grades are been moderated. If you attend a school involved in threats than students building. If you attend a school where you keep silent at everything or get your certificate seized. If you attend a school where you appear before panels but never given the chance to speak. If you attend a school where you feel you aren't in school. Remember you are in control. They intimidate you to a height of fear, just keep pushing." – Ikunlajolu Adesola, Campus Journalist, AAUA.
According to the English dictionary, depression is a psychotherapy and psychiatry, a period of low morale or unhappiness which last longer than several weeks and may include ideation of self-inflicted injury or suicide. Depression can further be defined to be a state of sadness, mental, emotional and physical discomfort that leads to undesirable actions.
There have been several cases of depression been reported across the country. According to a report from World Bank dated Feb 2018, 22% of Nigerians suffer from chronic depression. On July 29, 2018, Spectacular index published a World Health Organization research that ranked suicide per 100,000 per country. Nigeria placed fifth with 15,000 suicides in every 100,000 suicides. These figures are worrisome; the causes of depression can however be tagged to so many factors such as conflict, death or loss, illness, personal problems to mention but a few.
Students of tertiary institutions have been a major target of depression lately. There have been different reports coming out from renowned tertiary institutions about students who have succumbed to depression and found different means of ending it, some of which includes taking harmful substance thereby leading to death. Depression is striking undergraduates who are the country's hope of tomorrow and suicides have been an antidote to this fast rising sickness.
The tertiary institution is a world of learning and an environment for grooming minds to be prepared emotionally, physically, mentally, spiritually among others. This fast rising reports of depression is a threat to the features and competency of our Institutions. The height at which students depression is been reported on regular basis is extremely dangerous even to the growth of our country if efforts to reduce it to a minimum stage is not made
According to a report from OAU KILONSHELE, a campus news outfit in Obafemi Awolowo Univerisity, two students committed suicide while three suffered mental health challenges in the last three semesters of the institution owing to poor academics. On the 19th of April, 2019, Punch reports that a 100 level students of Kogi state University committed suicide over "boyfriend". Another worrisome case was reported of a 100 level student of university of Portharcourt who committed suicide over an "unknown reason". A lot of similar cases have also been reported from different tertiary institutions across the country.
We are left with different questions as to why suicide has become the next treatment for students who are facing hard times in school, whether academically or socially. The truth is that having seen the rise of depression among 21st century students, the school management and Government are yet to raise an eyebrow on this worrisome issue. However, it is pertinent to know that one of the primary duties of the Management is to safe guard its students.
Some academic variables are risk factors of depression. Poor learning atmosphere, bad communication relationship between students and management, student's victimization, extortion, lack of social activities, unbalanced academic timetable, school laws among others are seen to be some of the reasons for depression among students. The Management decision is binding on all students and such decision has a way of affecting the healthy stay of students.
Some of the factors mentioned above are some evils that flourish in our institution which have resulted to student's inability to continue with their academic pursuit. To avoid depression students need to be comfortable. The system needs to be flexible, accommodating and educating. They need to see reasons why they should continue staying in the system and not making it a living hell for them. Rabindranath Tagore said "the highest education is that which does not merely give us information but makes our life in harmony with all existence".
The government has equally failed in the fight against depression. A vivid example is the Ondo state Government led by Governor Rotimi Akeredolu who increased the Tution fees of tertiary institutions in Ondo State. The Nation reports that Aaua Tution fee which was between #28,000 and #32,000 depending on the faculty was jacked up to #100,000 for returning students in the faculties of sciences and #150,000 for news students. Similarly, Osustech tuition fee was increased to an outrageous amount. Students from both institutions protested and they were later made to go on a compulsory break by the school management thereby making learning unavailable.
Parents who toil the ground day and night to send their wards to school and no longer cope with the "unwarranted and inhumane" actions of the Government who is supposed to make education available for the common man. Depression is setting in gradually and hopes of getting educated are been dashed.
Parents also have a hand in the depression faced by their wards. The family is a place for seeking strength, confidence and reigniting hopes. Parents should know that the failure of their ward isn't the end of their academic pursuit. The way you handle your ward academic performance matters if they will see reasons to continue pushing until success is attained. When a child fails, he's getting closer to success, he repeats with the knowledge he has gathered added to the encouragement you give him, these both combines together to pivot him to success.
A child needs confidence to attain success and our individual encouragement as parents will go a long way to helping him achieve that.
The Educational Sector has a key role to play in curbing "student's depression". The National University Commission (NUC) and National Board for Technical Education (NBTE) should introduce a motivational course for all students at all levels. This is the very important as daily motivations help balance the mind and makes the body energetic to pursue our individual goals. Irrespective of the time frame, all tertiary institutions must be able to engage students in motivational courses daily. Students must however be made to see the importance of this course.
The Tertiary Intuitions management whether state, public or private, should upgrade their Guidance and counseling unit and make it easily accessible to students. Professionals should be made to manage these units. Students should be allowed to walk freely into this unit at anytime of the day to lodge complains. A toll free line should also be made available to students. The best way to control depression is to get closer to them. Students are an important asset to the country.
Good orientation exercise and campaigns against suicide should be conducted regularly. This is just like an advert, whatever you see daily tends to live in your subconscious mind. Billboards frowning against this act should be placed at targeted places as this will send a positive message to students daily. Their minds need to be fed with inspirational messages daily to ease the tension, stress and thoughts.
The depression rate among students is alarming and soon suicide will become a tradition in our tertiary institutions. This is a collective duty. The Government, The institutions managements, parents and students bodies have a role to play in ensuring that the lives of our leaders are not lost while on their journey to attain that which is needed for them to lead the country to glory land.
While I place my pen under the tent of personal opinion, I believe that Nigerian students have the full capacity and capability to correct the abnormities found in our country and we must be willing to invest into their lives so that they don't get polluted or cut short on the way. We must be able to offer sacrifices for them to live as no sacrifice is too big for a greater cause.