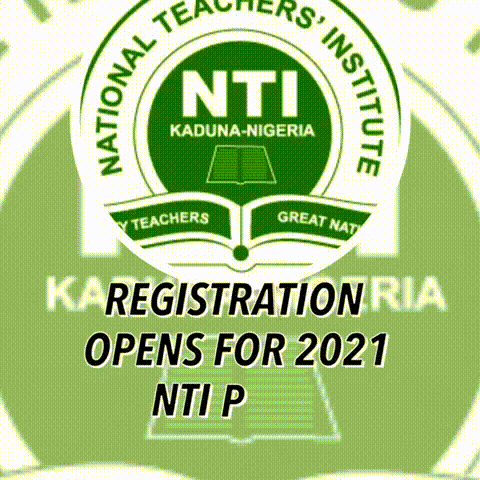 Some students and former students in universities across Nigeria have named some of their lecturers involved in sex-for-grades scandals.
This is in the wake of the trending sex-for-grades video released by the British Broadcasting Corporation (BBC) on Monday.
A 13-minute clip was earlier released in the morning for a fuller version that lasted over 53 minutes was released in the evening.
The video documentary uncovered incidents of sexual assault in the University of Lagos (UNILAG) and the University of Ghana (UG).
BBC journalist, Kiki Mordi and her team posed as students to expose the sexual harassment that female students experience in the two universities.
The full length video identified four lecturers in various acts suggestive of sexual harassment. They include; Dr Boniface Igheneghu and Dr Samuel Oladipo both of UNILAG as well as Dr Paul Bukator and Professor Ransford Gyampo of UG.
As a result, the UNILAG management had said that it would ensure internal disciplinary measures are taken against any of its lecturers implicated in the scandal.
It had also suspended and barred Igheneghu from academic activities after he first appeared in the shorter version of the video sexually harassing a supposed admissions seeker.
If you haven't seen the video, watch it below.
Alleged sexual predator lecturers named
Social media users have begun naming and shaming some of their lecturers known to be involved in sex-for-grades in reaction to the trending video.
Some of the lecturers identified are from the University of Benin, the University of Ilorin and the University of Lagos. Many believe that there are others.
EduCeleb.com could not immediately verify all the claims made by the students and ex-students.
Dr Oni Ojo – UNIBEN
Oni Ojo is of the Department of Physics at the University of Benin (UNIBEN). He had been allegedly involved in both sex and money for marks scandals as confirmed by many former students of the school.
A 2009 anonymous letter seen by this reporter addressed to the then Minister of Education, Sam Egwu listed Mr Ojo along with nine other UNIBEN lecturers allegedly involved in such an act.
It was rumoured that he was among the 13 lecturers sacked by the university management in relation to sexual harassment in 2013 but sources within the school said he still remains a lecturer there.
Clarence Ataha – UNIBEN
Clarence Ataha is in the Educational Psychology and Curriculum Studies department at the Faculty of Education, UNIBEN. He is also a patron of the Nigerian Red Cross Society.
The don, a reverend father, described himself as one who "loves to counsel with young people about academic, career and behaviour problems."
A twitter user mentioned the duo and described male lecturers in the Department of Mathematics at UNIBEN as sexual predators.
Olutunji Okewole – UNILAG
Dr Olutunji Okewole is of the Department of Electrical and Electronics Engineering at the University of Lagos. He is a specialist in communications in the Computer Engineering cohort of the department. Multiple claims on the thread below allege him to be a sexual predator too.
Adebimpe Raheem – UNILORIN
Controversial Dr Adebimpe Raheem is of the Department of Geography and Environmental Management at the University of Ilorin (UNILORIN). He chairs the Academic Staff Union of Universities (ASUU) on the campus.
His name came up amongst others said to require sex for grades. A twitter user, @Temmytint claimed to be a victim of his sexcapades.
She added that he and others do seize female students' phone to ensure that they were not being recorded.
Lanre Ajibade – UNILORIN
Like Raheem, Lanre Ajibade is of the same Geography and Environmental Management department. According to sources within the university, he had previously headed the department like him.
Currently, Ajibade who is a professor is the UNILORIN Dean of Students' Affairs. His research interests are in biogeography, indigenous knowledge system, land resource/environmental management and geographical information systems. Many students and former students confirmed to EduCeleb.com that he is also a sexual predator.
Others
@BBCAfrica Please go to UNN, many useless lecturers there.#SexForGrade

— Chima Chidera Okoro (@Chimexi_42) October 7, 2019
Uniport – founding father of #sexforgrade https://t.co/Jw79CGGraE

— Nashit Fatai (@carlkalu) October 7, 2019
Even male students are caught in the crossfire of this lecturers' hypersexuality.

I was once failed because this lecturer thought I was dating the girl he wanted.#SexForGrade

— Martins Iji (@iMartynz) October 7, 2019
There is a lecturer at University of Ghana, legon. He is nick named Bonze Iron. That is what he has been doing. He lied to a level 100 girl that he will give her an A in General Maths if she agrees to have sex with him. Meanwhile da boys dey hustle dey mow. #SexForGrade

— kojo acquah (@figgie2016) October 7, 2019
In my 200l in ANSU (Anambra state university), a lecturer asked my frd to leave his gal for him unless he don't want to pass his course. Local man thought it was a joke until the result came out. He got it F. They should come to ANSU and see it at full pace. #sexforgrade

— Mr Cole (@Kellysome4real) October 7, 2019