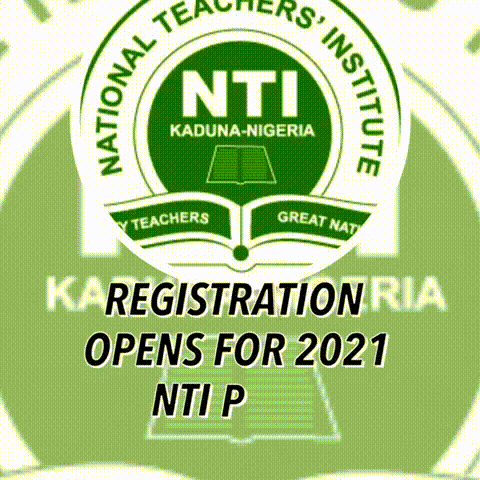 Stakeholders have called on governments at all levels to adequately monitor the various education related interventions as a result of the Coronavirus disease (COVID-19) pandemic.
They gave this charge in an education discourse organised EduCeleb on Saturday.
The event held through teleconferencing had the theme "COVID-19 and the education of vulnerable children".
The trio of Bukky Shonibare, Chiamaka Chukwude and Mohammed Keana who were panelists at the discourse also admonished the authorities on protecting the rights of vulnerable children during this period.
Over 1 billion children and youth have had to stay away from school worldwide after countries some shutdown to reduce the spread of COVID-19.
Amidst the pandemic, governors across Northern Nigeria placed ban on the almajiri system and commenced the relocation of children to their home states.
This has been described as a "blessing in disguise" by Keana of the Almajiri Child Rights Initiative (ACRI) whose group had always stood against the deliberate displacement and abuse of the children in the name of religious education over the years.
The lockdown has turned out to be a much daunting challenge for children in North Eastern Nigeria who have borne a devastating humanitarian crisis for about a decade now.
Keana called for more to be done to protect such children during this period.
This is as children of farmers, and fishermen may have a long away from having access to education with schools shut.
As the Teachers' Registration Council of Nigeria (TRCN) Registrar, Professor Josiah Ajiboye said, "we all may not be infected by the virus but we are all affected by it".
Government education interventions
Across Nigeria, federal and state governments have since introduced television, radio and online learning programmes for students. Such programmes are available in 30 states and the Federal Capital Territory (FCT).
Ms Chukwude observed that the target beneficiaries of such programmes are oftentimes unaware of such programmes as they use television and radio for mainly entertainment purposes.
It is only those that follow news on radio that get to know what government does.
"It is only few parents who understand what it means to learn at home. They have private teachers to take care of their children."
Nigeria has over 10 million out-of-school children, the highest by any country worldwide. She warned that if negligence of monitoring persists, Nigeria might have more out-of-children after the pandemic.
Way forward
Ms Shonibare identified that the education interventions are aimed at closing general inequalities.
"We have to make sure that as many children as possible, regardless of creed, class, or location get educated," she said.
Just as some states across Nigeria have education marshalls who monitor that students attend school prior to the pandemic, she challenged the authorities to also define mechanisms to monitor parents and ensure that their children are learning irrespective of the shutdown.
The Lagos Business School lecturer also called for the finetuning the education strategic framework in response to COVID-19.
"One of the things this pandemic has taught is that we need to redefine learning.
"We need to redefine technology within the relative concerns of the vulnerable children. Technology is not a tab.
"How do we ensure that children in Victoria Island, Lagos have access to the education as much as the children in Kaduna, Maisandari, Chibok or all of those communities?"
Taking responsibility
Shonibare advised informed community members to help the vulnerable children in their education amidst the lockdown.
"If you are in a community where you know children do not have access to radio (and) you have one when that programme is being done, put your speaker out there so that all children can gather and begin to learn."
She suggested that parents are adequately carried along in the implementation of alternative teaching mediums.
On her part, Chukwude added that teachers act as volunteer facilitators of learning within their respective communities while abiding by social distancing rules.
On the almajiri relocation, Keana believes that, "The relocation of the children back to their communities allows them to learn within such communities while also receiving the adequate care of their families".
"This community learning almajiri system would allow the children to have their quranic education as well as formal education system close to their own community or at worse, the nearest constituency to their parents."
For information on Press Releases, Photos, Promotional Events and Adverts, Please Call or Send a Text to 09052129258, 08124662170 or send an email to: info@educeleb.com