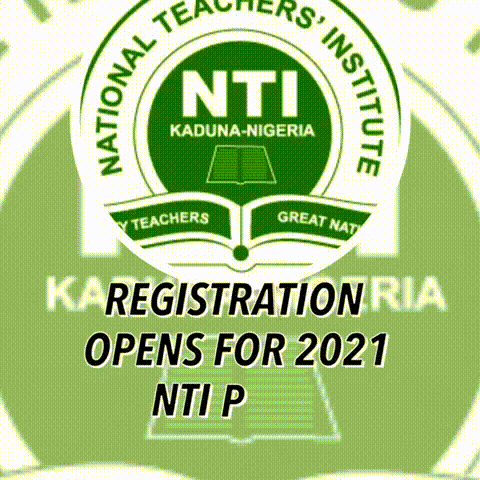 By Joanna Jaiyeola
English and literary Studies is a course in the Faculty of Arts and Humanities in modern day universities. It revolves around understanding the evolving features in the world's most widely used language.
This course allows students to analyse literary texts, poems and some other writings, which develop their analytical skills. It also helps students to analyse events around them and bring out their opinions concerning any writing, literature text or events.
A variant of the course is also taught in faculties of education in universities leading to the award of double degrees in Education and English. A student could specialise in either language or literature while studying the course.
English is taught in both universities and colleges of education as a standalone or paired course. This should not be confused with the general studies Use of English course unit that every student must pass before graduating, based on NUC regulations.
Entry requirements in colleges of education, polytechnics and universities
SSCE requirement
The Senior School Certificate Examination (SSCE) results of candidates intending to study english matters a lot. Candidates are expected to have at least a credit pass in Mathematics, English Language, Literature-in-English, and two other arts or social science subjects.
UTME requirements
Candidates are expected to sit for the subject combination of English language, Literature-in-English, one other art subject, two other arts or social science subject in their Unified Tertiary Matriculation Examination (UTME).
Direct entry requirement: Two A level passes in arts or social science subject. A few universities also accept students from colleges of education.
Some career opportunities in English and literary Studies includes:
Social media manager
Social media managers are in charge of representing a company. They use their social networks to help brands publicise their products. Social media managers are usually active on social media platforms and have or build followers on their networks so they can help make their brands popular.
They respond to comments, compile campaigns and create contents. They listen to, respond and engage the audience across channels and this increases sales for the companies they work for. A lot of companies out there need graduates with good communication skills who will fit into this job because every company wants to grow their brand.
Graduates of English degree fit into this job because the communication skills needed would be taught while taking the degree programme.
Lexicographer
A lexicographer simply put, is someone who compiles dictionaries. Lexicographers writes, edits and compiles dictionaries. They search for new words that are in common usage for inclusion in the dictionary.
They look for meanings of those words and search for where those words are used, in order to find the evidence of those meanings.
As a lexicographer with an English degree you can work with an online dictionary source since a lot of dictionaries nowadays are online and you can also work with dictionary publishers.
Digital copywriter
Digital copywriters create written contents in order to persuade their audience and encourage them to do something like buy a product or service. They also write valuable information about a brand, industry or issue. A copywriter can be employed by an organization or work as a freelancer.
As a digital copywriter your job will be to write persuasive copy that promotes the company's products like the "about us" pages you see on some sites. You would need to adapt to a writing style that would fit in the clients' audience. With your knowledge of writing and editing amongst others acquired during the degree program this is a good career path to also consider.
Media or magazine writer
Media or magazine writers write contents on respective topics. To be a media or magazine writer, you define your niche that is area of specialization in writing. You write great contents and stories for various magazines.
Being a writer is really gainful but requires patience. This is another career path in English and literary Studies you can also consider.
Academic librarian
Academic librarians are people responsible for acquiring, organizing, managing and distributing library resources. They do all their best to meet the needs of the library users. They select and classify library resources according to their respective areas. They also make sure all rules and regulations of the library is obeyed by the users, they maintain relationship with the library users as well.
Employers of academic librarians are in universities and their academic departments, public libraries, research institutes, professional and learned societies and higher and further education colleges. These places typically employ academic librarians and they target English graduates due to their very good communication skills. This is also a career path to consider after studying English and literary Studies
Information officer
Information officers manage, store and distribute pieces of information effectively in an organization. They are also responsible for categorizing, identifying and procuring information which could be especially valuable for their organization.
Information is a valuable resource and it needs to be identified, stored and managed, this makes this profession needed in various organizations. All kinds of organization need information officers to help properly keep and disseminate their information. You can be employed in media houses, banks, offices amongst others. This is another very good career path to consider.
Educational consultant
Consultants are people who aim at improving an organisation's position or profile by helping to solve problems relating to that organisation. Educational consultants help parents, students and organizations in education planning, they give advice to educational institutions and schools when problems arise.
They are usually self-employed or employed by consulting firms. They should have team working skills, good oral and written communication skills and analytical skills amongst others.
Education consultant is a career path you can follow as you have options to be self-employed or employed by an organization, and you are likely to earn more because a lot of schools need advice on how to be the best among other schools, so once you are known for as a very good consultant in the educational aspect you will be often considered by educational institutions.
Teacher
Teaching English is one of the most common jobs accessible to graduates of English. This clearly self-explanatory.
Talent agent
Talent agents are people who find jobs for people in various entertainment and broadcast businesses. They serve as middlemen between the talented creative and those who want to hire them. There are many talent agencies who help people find talent jobs like acting, modelling and others in the entertainment industry. You can get employed in those agencies as an agent and you can also establish your agency.
Public relations specialist
Public relations specialists aim at maintaining favourable image for the organization they represent. They handle an organization's communication with the public, they draft press releases and prepare information for the media about their organization. They also serve as middlemen between the public and the organization.
English graduates can see this as a career path because organizations would always need people who would help prepare information for the press about their brand.
Editorial assistant
An editorial assistant provides support at all stages of the publication of books, journals, publicity materials, magazines and online material. Considering this as a career path you should have an excellent grammar and communication skills.
There are lots of editorial industries both online and the real world. For online, you could be involved in editing and writing for websites, you could also offer editing services as a freelancer. For the real world you can be employed by publishing companies or make your service known to people on social media platforms. This is another great career path to consider in English and literary Studies
With an English degree you can go really far, because there are a lot under it. There are more you can do with your English degree.
---
Joanna Jaiyeola studies at Anchor University, Lagos.