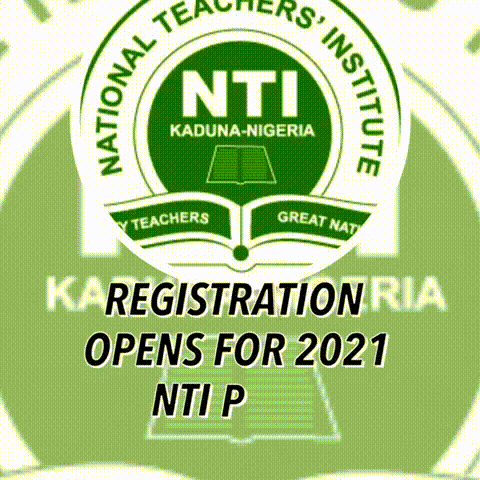 A total of 22,454 teachers who wrote the May Diet of the Teachers' Professional Qualifying Examination (PQE) have qualified to register for teaching licences.
The examination, which was conducted by the Teachers' Registration Council of Nigeria, (TRCN) between 7th and 8th June is part of the processes of becoming a qualified teacher in Nigeria.
Registrar of TRCN, Josiah Ajiboye in an interview with the News Agency of Nigeria on Wednesday in Abuja disclosed that 27,725 teachers out of the 29,898 that registered participated in the examination across 42 computer-based examination centres.

Professor Ajiboye added that the results had been approved by the Governing Council of the TRCN.
In his words, "The result was not bad because the average performance of those who passed the examination is 80.99 per cent which is 22,454 candidates while 19.01, which is 5,271 candidates failed."
"Looking by the state performance, the teachers from Ogun State recorded the highest per cent pass of 95.40 per cent followed by Anambra State with 94.79 per cent and Lagos State with 94.64 per cent.
"The performances of the candidates from other states are also very encouraging and the Federal Ministry of Education and TRCN Governing Board are happy with it."
He emphasised the importance of the PQE towards making an individual registered as a professional teacher.
According to him, the TRCN would not issue teaching certificate and licence to any teacher without writing the examination.
"We are now preparing for October diet of PQE, but the Governing Council also approved that TRCN may organise any other diet of the examination to meet up with the deadline of December 31.
"We are preparing now and very soon we will be able to collate the number of people that have applied so far. So we will determine whether we should organise another examination before that of October diet or not.
"Those who failed May diet have the opportunity to re-enroll and re-write the examination with the new set.
"Those who also passed should go ahead to register at the centre close to them, to be able to get their certificates and licences as qualified teachers,'' he added.
The University of Ibadan Don also reiterated resolve of the TRCN to weed out unregistered or unqualified teachers out of the education system by 31st December as stated by the National Council on Education.
"We will make sure we enforce the law and by January 2020, we will begin to move around for enforcement,'' he said.
On the level of compliance among schools, he revealed that it was about 83 percent in public schools while private schools were yet to comply with the order.
"I am using this medium to appeal to the private school teachers who are not qualified/registered with TRCN to rectify the anomaly.
"Our mandate in TRCN is to regulate the teaching profession in both public and private schools,'' he added.
(NAN)