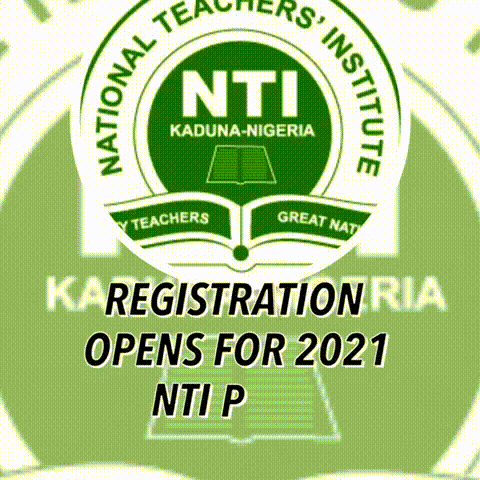 Applications are invited from suitably qualified candidates for the 2022 session admission into the Postgraduate Diploma in Education (PGDE) programme at the Oniwaya-Agege Study Centre, Lagos of the National Teachers' Institute (NTI), Kaduna.
Upon satisfactory completion of the coursework, candidates would be awarded a PGDE affiliated with the University of Ibadan. The Oniwaya-Agege Study Centre is domiciled at Government College, Iyana-Ipaja (near the NYSC Lagos camp).
Course Duration
Each course is organised into two semesters depending on the qualification of the candidates.
Eligibility Requirements
The PDGE is meant for candidates who possess any of the following qualifications and are interested or involved in teaching and/or school administration at any level. These people are eligible for admission:
Higher National Diploma (HND) holders from a recognized institution and in relevant areas.
Bachelor's Degree holders in other fields than education (BA, B Sc., B. Tech.)
Bachelor's Degree in Education holders with a Third Class
Master's Degree and PhD holders in other fields than education.
Candidates must also hold at least credit passes in English and Mathematics from their Senior School Certificate Examination (SSCE) or its equivalents
Courses Offered in NTI PGDE
The courses offered in the PGDE cover aspects of curriculum, research and subject-specific contents. Specifically, they are divided across the semesters of the programme. See the list of courses in the PGDE here.
Guide for Applicants
Registration is to be done online.
Prospective candidates should visit the registration portal on www.my.nti.edu.ng
Click on "New Students Apply" to get started, after which you will be required to supply some biodata and get your login details.
Remember to choose PGDE as your desired academic programme
*Disu Bakare Memorial High School, Oniwaya Dopemu Study Centre is the name on the portal but PGDE lectures would hold at Government College, Iyana Ipaja
Generate your RRR code upon direction to the Remita interface of the website.
Payments can be made either online or through a bank.
Upon payment, you would have to register your courses and thereafter download the course registration form
Remember to register before it closes.
It is important to keep all relevant documents used in the registration process for future references.
*Two centres used to be at the Oniwaya Dopemu Study Centre (Disu Bakare Memorial High School), before that meant for the PGDE programme was moved to Government College, Iyana Ipaja.
Deadline
Registration closes by March 2022
Further Information
Visit the NTI Website or call the Oniwaya-Agege Centre Manager on 08026821372, 07032628384, 08057385027, or 08181506998