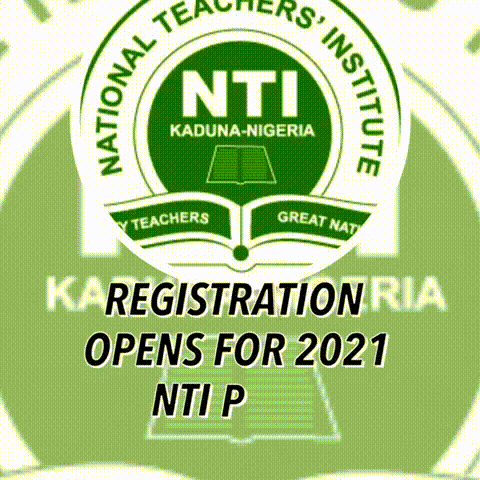 Below is a text of the valedictory speech delivered by OLA-GBADAMOSI, Ridwan Oladotun who emerged overall best graduating student of the Lagos State University (LASU) for the 2017/2018 Academic Session. The speech was delivered during the university's convocation ceremony held on Wednesday, 15th May, 2019 in Lagos.
---
Distinguished Ladies and Gentlemen,
I stand before this distinguished gathering, greatly humbled, to present the valedictory speech at this Convocation Ceremony, the 23rd in the series, which I will proceed with in the name of Allah, the most beneficent, the most merciful. I congratulate all graduating students for a job well done. Four, five or six years ago, we were admitted into this great citadel of learning, charged with the task to embark on a journey towards acquiring fundamental knowledge and skills in our various areas of interest; and today, the feat we have achieved and academic heights attained are noteworthy.
Precisely with little preamble, I attended Federal Government College, Ijanikin Lagos where I finished as the best graduating student in 2013. My flair for Physics and Mathematics was at its peak, driven by my inquisitiveness to unravel what was behind the functioning mechanisms of structures and systems. I found for myself, an academic niche in my area of strength and interest. Hence, I decided to study Mechanical Engineering where my interest lied and in God's guidance, this is how far my interest has brought me.
Worth mentioning is that paying the tuition of LASU Engineering students as at 2013-(Two hundred and eighty-four thousand, seven hundred and fifty naira only) was a big task mindful of the fact that two of my younger siblings were getting ready for tertiary education and my dedicated father had the onerous responsibility to shoulder all of the financial demands from all of us. Meanwhile, my late mother, Mrs. Aishat Adejoke Ola-Gbadamosi died while I was 12 years old. Eventually, my father was able to pay the full tuition, while l had to take charge of other associated expenses.
In order to assist him financially, I decided to invest the cash prize I received at my secondary school Speech and Prize Giving Day in the production of one hundred and fifty (150) broilers which I successfully raised from day old chicks till maturity during the 2013 ASUU strike. I remember using bandage to wrap their broken legs and a sipping straw to administer drugs on one of the birds not because I cared about the health but because I was desperate about making the desired profit. The return on the investment was used to cater for my personal and academic needs.
On the Matriculation Day, I could see from the boisterous celebrations all around, a great day for almost everyone, it was indeed a bitter-sweet day for me. While I was basking in the joy of being a university student, the thoughts of how my dedicated father was going to pay my humongous tuition fees for the remaining four years of my studies never eluded my mind for a second all through the ceremony. There and then, I made up my mind out of sheer determination to obtain a very good CGPA because I knew with this, I would be able to apply for undergraduate scholarships offered by several companies. I made good my pledge to self and I became a beneficiary of the Nigerian Liquefied Natural Gas, MTN Foundation and Federal Government Scholarships amongst other grants which were utilized in paying my school fees and other sundry expenses.
My story is that of zest, passion, inquisitiveness and sheer determination. It typifies passion for success, a recipe in every degree award recipient in this hall that I have been chosen to represent today. Permit me to rephrase the popular title of Ayikwe Armah's The Beautyful Ones Are Not Yet Born by saying 'the beautiful ones have been born'. This class of youths before you today, Your Excellency, is brimming with energy to rewrite the nation's narrative. However, it is also pertinent to note that the success of every one of us is a function of the decisions we make as well as efforts and/or sacrifices we choose on our journey to becoming who we want.
In addition, my perception about education was centered on the world needs for people who can think creatively, innovatively and independently; with the ability to proffer sustainable and pragmatic solution. We have started a phase in our lives and there will be many more difficulties and setbacks ahead of us. We have been rightly equipped by this great institution to tackle all challenges, achieve greater successes and make a difference in our communities. Fellow alumni, I charge us all to go into the world and make positive difference.
Engineering is my profession and because I love the profession passionately, I implore the government to provide continuous funding to ensure our workshops and laboratories measure up in standard to what obtains in advanced climes. I also implore it to provide funds to support students' industrial and technical visits on a weekly basis while also creating an environment that would attract more of foreign investors and collaborators in the field of Engineering. This would ensure the Country to have the right manpower to drive its industries and in the long run improve the gross domestic product capacity of the country, while reducing unemployment simultaneously. Equally, Nigeria will experience youth's application of Information and other technological means to solve humanity problems rather than using existing ones for Cyber bullying and other Crimes.
I like to appreciate the Lagos State Government for its commendable efforts geared towards improving the quality of education in the State. The Ready.Set.Work Initiative under the Lagos State Ministry of Education has equipped us with latent skills needed to readily impact our communities. In a developing country like Nigeria, I believe it is the duty of the government and philanthropists to provide financial support for exceptional scholars through postgraduate study scholarships in advanced countries to encourage academic excellence and promote nation building. I appreciate the path taken by the Executive Governor of Lagos State His Excellency, Governor Akinwunmi Ambode in recent years towards this as he believes in impacting lives. History will be kind to you in this regard, Sir.
To my late mother, I seek Allah's forgiveness of your shortcomings. To my beloved parents Dr Isiaka Olaniyi Ola-Gbadamosi and Mrs Morilliat Ola-Gbadamosi, my siblings, Taiwo and Kehinde Ola-Gbadamosi, I thank you for your encouragement, support and prayers.
Alhaji Aminu Kabir, Dr Adenowo Adetokunbo and Olumide-moore, I thank you for being there for me. I pray that Almighty Allah will continue to be with you and spare your lives to reap the good fruits of your labours. My sincere appreciation goes to Engr Dr. P.A.O Adegbuyi (Head of Epe Campus) and Engr. Dr. K.A Adedeji (Head of Department, Mechanical Engineering) for the fatherly role played by you during my sojourn in the Lagos State University. My deep appreciation also goes to entire members of staff (Teaching and Non-Teaching) of the Faculty of Engineering, the 2017/2018 set of Engineering Graduands as well as the entire Students of the Faculty of Engineering.
Mr. Vice Chancellor sir, on behalf of all graduands, we pledge to you that we shall defend our mantra of "We Are LASU, We Are Proud" and this shall be our watch phrase as we go forth into the world to be worthy ambassadors of this great Institution of Learning.
I thank you all!
OLA-GBADAMOSI, Ridwan Oladotun
15th May, 2019.