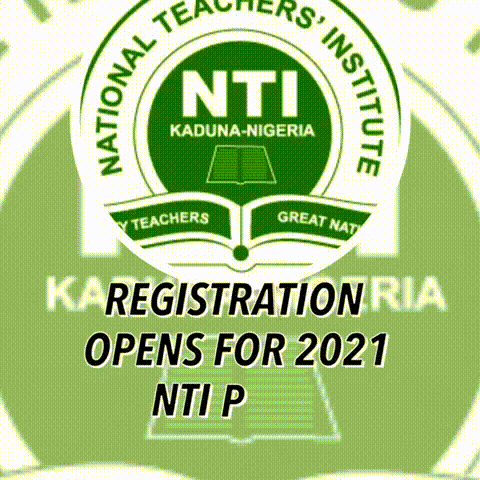 A professor of English at the University of Lagos (UNILAG), Austin Nwagbara was on Tuesday, 18th June detained briefly at the Ghanaian police headquarters in Accra for allegedly inciting Nigerians against Ghanaians.
Nwagbara who is on sabbatical leave at the University of Education, Winneba in Ghana was interrogated by the police over the contents of a video that had gone viral on social media.
Incitement
He is allegedly said to be inciting the Nigerian Community in Ghana to devise strategies to destroy the neighbouring West African country's image.
In the video seen by this reporter, he appeared at a meeting with some Nigerians based in Ghana who he implored to use the Nigerian media to destroy Ghana in the eyes of the international community through negative reportage.
According to the professor, Nigeria already has a bad image mainly because of how it had been branded by others. So, it was time to reciprocate that by coming up with innovative ideas and strategies.
"We're highly skilled and highly talented and blessed people but many at time we lack strategy. Nigerians tend to lack strategy. You can have good skills. If you don't know how to let people know it, it is there; dies, like having a factory full of items in the warehouse. If you don't advertise, it remains in the warehouse".
"They have harassed us a lot, I know that… What I'm saying is we need strategies. I will suggest something which the embassy can think about; I know they know which they can do immediately at the Nigerians community. There is bad image for Nigeria; we can take it back through the press. We can reverse it.
"We have powerful Nigerian media stations. Channels broadcasts all over the world… NTA does… There is active online social media; the blogs in Nigeria. Let them come here and run documentaries of the experiences of Nigerians and blast it all over the world. In three days, Ghana would respond," he said in the video.
Alleges Ghanaian inferior education system
Nwagbara who revealed that the only two professors in his department were Nigerians used the opportunity to take a swipe on the Ghanaian education system, which he described as inferior to Nigeria's.
"Our people will come here and pay $10,000 but they will not pay N20,000 in the University of Lagos.
"What an average student pays in the University of Lagos in one session to get a degree in English is N12,000. Ghanaians are there paying N12,000… If you ask Nigerians to donate N50,000 every year to contribute to that university, they will riot but the same Nigerians will come here and pay $10,000 for something 80 per cent inferior to Nigeria."
"I won't pay 10 per cent of that sum for my child to get a degree in a Ghanaian university, I am in the system, I know the quality of education we receive here is 80 per cent inferior to what is in Nigeria."
"I can tell you authoritatively, no Ghanaian degree is 20 per cent up to the quality of a Nigerian degree. All our federal universities are better than any universities here. What makes a university? It's not buildings, it's not trees, it's the quality of staff that will recycle and produce others. They don't have it," he added.
Released on bail
While investigations continue, the police said it had released Nwagbara.
Spokesperson at the CID headquarters DSP Juliana Obeng revealed in a statement that he was cautioned and granted bail.
She said the arrest was because his speech in the video was an "offense of Offensive Conduct Conducive to the breach of peace" in the statement made available to EduCeleb.com.
He has "been admitted to bail," she added.
Nigerian complicity in crimes in Ghana misplaced – Envoy
EduCeleb.com gathered that Nigerians have been targets of several attacks in recent times in major cities of Ghana as a result of local media reports of Nigerian complicity in local crimes there.
This may have made the Nigerian High Commissioner in Ghana, Olufemi Michael Abikoye to appeal to the media and the public to be circumspect with their reports and commentary on crimes committed by Nigerians.
According to the High Commission, it is unfair for all Nigerians in Ghana to be branded criminals because some have been involved in the spate of crimes in the country.
In his words, "Suffice to say that at times like this, a situation where five (5) Ghanaians in company of three (3) Nigerians allegedly kidnapped two (2) Canadians but seems to enjoy wider press coverage as a crime committed by the Nigerians and considers Ghanaians only as accomplices leave much to be desired on the objectivity of such report. In the light of the above, the High Commission wishes to appeal to the local traditional media and social media to be highly circumspect in such reportage.
"In effect, the ongoing media trial of the criminals which was now being turned media trial of Nigeria as a country, calls for moderation on the part of media practitioners in Ghana.
"Moreover, such media trials could be seen as prejudicial to the outcome of the ongoing prosecution in court which sees them as innocent until proven guilty. On this note, the Nigeria High Commission wishes to reiterate its stand that whoever commits crime and is found guilty must face the consequences of his/her action.
"On its part, the High Commission will continue to mobilize all Nigerians living in Ghana to obey the domestic laws. The High Commission is also in touch with all relevant host authorities with a view to amicably resolve the issue."
Abikoye warned of the implications of the attacks on Nigerians living in Ghana and Ghanaians living in Nigeria saying that the good relationship between the two nations "can never be allowed to be jeopardized by Xenophobic tendencies over such intents".