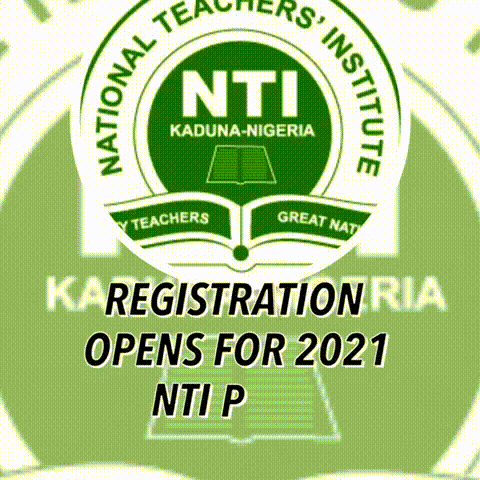 The Teachers' Registration Council of Nigeria (TRCN) has appealed to teachers to prioritise professionalism as they seek better welfarism.
Its Registrar and Chief Executive Officer, Professor Olusegun Ajiboye gave this advice against backdrop of calls for better welfare packages for teachers in Nigeria.
Ajiboye was speaking at a virtual commemorative lecture to mark the 2021 World Teachers' Day organised by EduCeleb and Edfort Consulting on Saturday.
The don who earlier challenged state governments to ensure that private schools approved meet the requirement of professionalism said teachers with right skills can negotiate better packages anywhere.
"If you are a professional teacher, you would be able to get negotiation for better wages wherever you go."
"Nigerian teachers are moving out in droves now. I know the number of letters of professional standing I am writing for Nigerians who are going to Canada alone."
"This is to tell you that Nigerian teachers are moving out. If you are professional teacher, the sky is your limit."
He therefore urged those yet to enrol with the TRCN in order to access the several opportunities ahead for them.
Value in teaching goes beyond money
He also shared a personal experience of the value teachers enjoy beyond money.
That was at a time members of his family wanted to pay him a visit abroad but got stranded at the Murtala Muhammed Airport, Lagos.
They also scaled through one of the immigration officers who was able to connect the surname with the fact that the don once taught him at the University of Ibadan.
"It is not just about what you gain in terms of Naira and Kobo. The prestige and honour that come with it as teachers [are there]."
He clarified that this does not mean that teachers would not be properly remunerated as the government had already committed to efforts making the profession attractive.
Agenda for second term
Ajiboye also revealed his plans for the second term in office.
Recall that the education professor was reappointed by President Muhammadu Buhari to serve another five year term in office last month but with effect from August.
While clarifying on ongoing efforts by the Nigerian government to incentivise the teaching profession, the don tasked teachers on dedication to the profession.
"I am going to pursue professionalism. I also going to pursue teacher welfare. I am also going to focus on promoting digital knowledge among the teachers."
Ultimately, all these would make the teaching profession attractive and help sustain those earned degrees in education within the sector.
EduCeleb.com earlier reported that the done used the medium to reveal that recently approved bursary packages for education students would be bound by stringent conditions.
See the video of the lecture below
For information on Press Releases, Photos, Promotional Events and Adverts, Please Call or Send a Text to 09052129258, 08124662170 or send an email to: info@educeleb.com