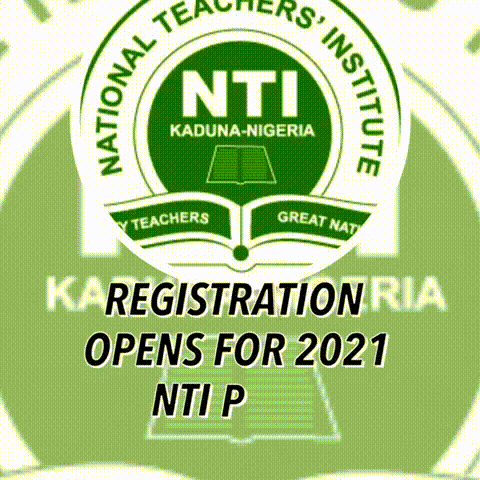 By Ibrahim Balogun
About two weeks ago, I published an article on why Nigerians need to pay attention to the events unraveling at the Lagos State University; particularly as they relate to the appointment of a new substantive vice-chancellor.
A few days after my publication went viral, the Lagos State Government announced the cancellation of the screening exercise that produced Muyiwa Odusanya (as 1st), Sena Bakre (as 2nd) and Kabir Akinyemi (as 3rd). To many discerning minds, this exercise was canceled because Ibiyemi Olatunji-Bello(the wife of a three-time commissioner of Lagos State) was not one of the 3 professors who were shortlisted for Governor Sanwo-Olu to appoint as LASU's 9th substantive vice-chancellor.
It will be naive to think otherwise – considering the circumstances that surrounded the decision. Think about it. Some days ago at the Federal University, Gashua, a screening exercise for the position of vice-chancellor was completed on the 16th of January, 2021 and the appointment of a substantive vice-chancellor was made on the 17th of January, 2021.
On the other hand, LASU's screening exercise was completed on the 21st of December, 2020, but the announcement of the cancellation was made on the 5th of January, 2021 (15 clear days after).
As seen during the EndSARS protest and now in the appointment of a 9th substantive vice chancellor for LASU, Governor Sanwo-Olu is beginning to show a steady track record of a politician who prefers to support personal selfish agenda over Institutional and public good.
Mr. Governor claimed that there was a petition. If this petition was by Ibiyemi Bello, what can be the grouse of a candidate who scored 68% against her superiors who scored 68.8%, 70% and 90%?
With the calibre of persons on the selection committee, will they not have their reasons for the decisions taken? Pray, Mr Governor, if petitions are written against many of your decisions, how many of them can stand the test of anything near perfection.
The assessment of your administration's performance is a subject for another day. As relevant to this discourse, Ibiyemi Bello fully participated in the process knowing all the "alleged flaws" later raised by her and her sponsored agent petitioners without complaint at the time.
Only for her to suddenly shout foul after the results were released. It is pertinent to note here that these petitions came from sponsored faceless groups who are masquerading themselves as concerned academics. These so-called petitioners claim to be members of the LASU Community. It will be nice to know what investigations Mr Governor conducted to ascertain that the names reflected as representing the concerned academics exist in the records of the university?
If this was not done by Mr Governor, then, what is his business dealing with sponsored anonymous petitions ? In any event, if Mr. Governor had treated the issue with despatch as he ought to after the screening result was sent to him last December, will LASU be in the unending dilemma of petitions?
Governor Sanwo-Olu should know that the whole world is watching. News have it that the Sanwo Olu-backed Ibiyemi Bello and her sponsored agent petitioners in their latest petitions are aggressively pushing for the removal of the Pro-Chancellor of the University; the disbandment of the Selection Committee; and the disqualification of the candidates who came 1st, 2nd and 3rd in the canceled exercise. Their whole charade is laughable! Let us ask ourselves this question: Why is this Sanwo Olu-backed Ibiyemi Olatunji-Bello running away from a healthy scholarly competition? This is a woman whose students complain has not taken her lectures in the last 5years! Her classes are always taken by Dr. Olumide at LASUCOM. Talk of porous leadership by example!!!
Mr. Governor sir, kindly do your anonymous interaction with students to confirm this dereliction of duty by your favored candidate. If Ibiyemi Bello, out of desperation; is crookedly and relentlessly throwing dirt at many prominent professors and the major organs of the same university she so desperately wants to be its vice-chancellor, how then can she effectively lead a volatile community like LASU and maintain the precious peace on that campus?
If Governor Sanwo-Olu should continue to toe this path of his preference for personal selfish agenda over public good, he has 2 options to fully achieve his goal: the first is to outrightly appoint Ibiyemi Bello as LASU's Acting VC for the next 5years (since LASU is now their family asset) or in the alternative: he should ask Ibiyemi Bello to guide him on who should be appointed as Pro-Chancellor and give him a list of those who will serve on the Selection Committee. This approach will allow for "healthy competition" – at least; by Ibiyemi Bello's standards.
Mr Governor sir, with very great respect, you are ridiculously bold. The world is watching you. It is time to put Institutional and public good over personal selfish interest!
---
Ibrahim Balogun, a consultant and a social commentator writes from Chevron Estate, Lekki
For information on Press Releases, Photos, Promotional Events and Adverts, Please Call or Send a Text to 09052129258, 08124662170 or send an email to: info@educeleb.com