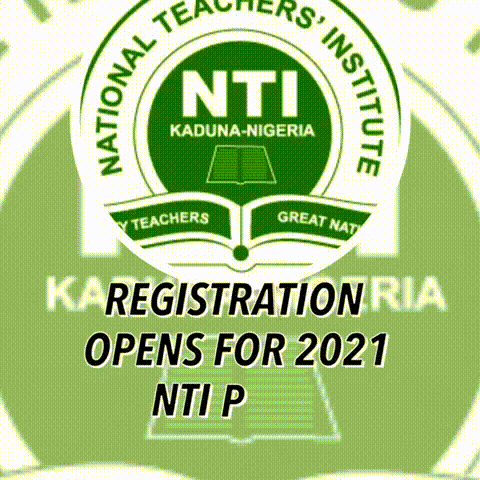 By Omar Muaz
Of now, the rate of ill-mannered students, more especially final year students of tertiary institutions, has reached an embarrassing stage. On 25th March, 2021, the Registrar of Adamawa State Polytechnic Yola [Adapoly], Mrs. Rebecca Kinjir, in a letter with the reference number ASP/AC/S-10/III, directed the closure of the polytechnic with immediate effect for security reasons, as final year students set buildings ablaze, and ordered the students to vacate hostel and the school premises immediately. This happened as a result of an attempt to stop them, the graduating students of Crime Prevention Management and Control, from signing-out by the SUG president, Saidu.
Adamawa State Polytechnic (Adapoly) is a tertiary educational institution in Adamawa State, Nigeria. It was established in 1991 through a merge of the College of Preliminary Studies Yola and the Staff Development Institute Numan. The new polytechnic provided National Diploma programs in Computer Science, Statistics, Accountancy, Business Studies and Secretarial Studies and lots. The polytechnic, run by the state, is accredited by the National Board for Technical Education.
Vices as examination malpractices, cultism, sexual abuse, extortion, assault of lecturers by students have become the order of the day in our tertiary institutions. And, today, the new phenom of "sign-out or signing-out" — the situation where students wear white t-shirts and sign their names as an indication that they are graduating as it's often done after a final examination in secondary schools, colleges as well as universities — or "graduation rally" as some do tag it, has become a threat to our esprit de corps and has negatively polluted the national objective of education which includes the inculcation of the type of values and attitudes for the survival of the individual and the Nigerian society; training of the mind in the understanding of the world around us and patriotism.
In consequence, educational management and ethics is introduced as a course to those who are studying education, and so there's a need to be introduced to all the departments as entrepreneurship and nationalism, a course on morality, in order to train students to be morally and ethically fit to differentiate between good and wrong. To sum up the paragraph, in the foregoing lines, a point has been made which has indirectly put to paper the relationship between education and morality. The relationship between education and ethics, or morality, cannot be overemphasized, because the former is crippled without the later. Yet, to correlate education to morality, it would depend on one's definition of both the terms — education and morality.
Education, according to Britannica, is the process of facilitating learning, or the acquisition of knowledge, skills, values, morals, beliefs, and habits. It's believed to be a gradual process which brings positive changes in human life and behavior. While morality, according to Collins English Dictionary, means a system of principles and values concerning people's behaviour, which is generally accepted by a society or by a particular group of people. As could be seen from the definition of the two terms given above, the word "morality" itself does exist in the definition of education. Meanwhile, they are inseparable. But why do our students act immorally despite the education they've acquired during their stay in the school?
I have, since then, been talking about morality. I know one might be curious to know the point I'm actually going to pinpoint. It is indubitable, sign-out or signing-out is an immoral way of celebrating one's graduation. Of course, it's good to jubilate, but it should be morally, so that one shouldn't look as though they were only taught skills without morality. It is never a new thing to see educated ones assaulting people and getting involve in the social vices as stealing and robbery (although, it is argued that poverty causes all this).
To explain the sign-out further, it's a situation where students wear white t-shirts and sign their names as an indication that they are graduating and it's often done after a final examination in secondary schools, colleges as well as universities. To explain better, it's a situation where both the genders (males and females) wear white t-shirts, irrespective of being a Muslim or Christan, people sign wherever they want (on a** or b) which has contradicted the norms and ethics of our national education. Moreover, Nigeria as a country with 53.5% Muslims, 45.9% Christians (10.6% Roman Catholic and 35.3% other Christian), and 0.6% as other, sign-out can't be justified because none among the above-mentioned religions gave no damn to it — to sign on a girl's a** or b.
Psychologically, sign-out or signing-out — as the terms can be used interchangeably — affects students' ability to recall what they have previously read badly during exams — memory. The thinking of the pro-event sign-out makes them loss all they've read and would end up having a spillover because it's assumed that memory can be disrupted or interfered with by what we have previously learned or by what we will learn in the future. This idea suggests that information in long term memory may become confused or combined with other information during encoding thus distorting or disrupting memories. Interference theory states that forgetting occurs because memories interfere with and disrupt one another, in other words forgetting occurs because of interference from other memories (Baddeley, 1999).
The attempt to put sign-out to halt in the Adapoly has come to stand as a result of the facts discussed earlier. Because it contradicts our morality — meaning education, since education without morality is crippled — and affects students' recalling ability during exams which I think it's a welcome idea of which every good student should never go against this plan.
Ibrahim Usman, a final year student from College of Continuing Education, who witnessed the whole scene narrated to me that the SUG president, Saidu, drove to the school when the final year students of Crime Prevention Management and Control were to start their graduation rally/signing-out. He, the president, tried so hard to stop them. He was mercilessly beaten and luckily enough, he escaped. That was the start of the violence. The president who has the support of the rector, Prof. Ibrahim Umar, called the police to ensure no student is injured or live is lost. It was a matter of minutes, the students started to vandalize buildings and beating innocent students who were yet to vacate the hostel as directed by the registrar, Mrs. Rebecca.
Conclusively, However, I do blame the planner for not establishing an anti-signout committee that would tirelessly work on enlightening the students of its side effects by initiating programs for awareness. Hitherto, students shouldn't have taken this as an excuse to vandalize the school that has moulded them in the span of two years. Such a stupidity shouldn't be forgiven and thus they ought to pay for all they've vandalized to serve as a lesson for the potential graduates.