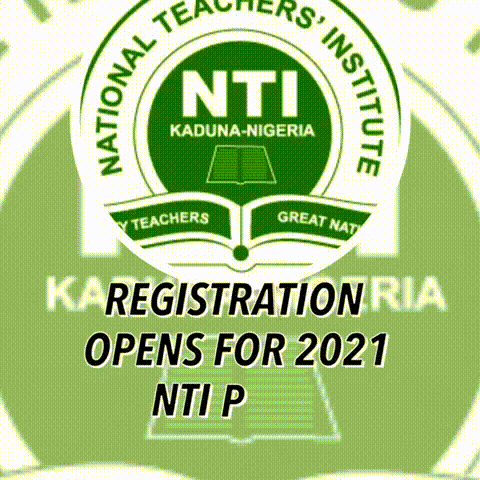 Following the death of a former lecturer in the Department of Mathematics at the University of Ibadan (UI), Aminu Zubairu, students he had taught over the years have been paying tributes to honour his memory.
They described the deceased as a brilliant, disciplined and dedicated genius.
According to them, this became necessary to preserve the memory of their late university teacher who was a specialist in Algebraic Topology for his children despite the controversial circumstances of his death.
EduCeleb.com had earlier reported about the death of the late Zubairu after his apartment caught fire on Monday, 1st April.
Some sources within the school claimed it was a result of long time depression as a result of both family and academic challenges leading to suicide but the university management had since dismissed that.
EduCeleb.com gathered that Mr Zubairu spent not less than 22 years on his PhD but never eventually got confirmed till his death.
At the same time, students who he taught at the undergraduate level had proceeded to senior positions in their academic and professional careers.
Ex-students pay tribute
Ex-students of Zubairu used the social media to express their sadness over the death of their departed teacher. Using various adjectives, they described his personality in glowing terms.
An educator, Ms Onyeka Ogunmola had this to say: "He was a very quiet man who readily avoided students' troubles and taught from the depth and wealth of knowledge. He always preferred group assessment method. He was such a great lecturer."
Another old student, Samuel Edet saluted Zubairu's brilliance and kindheartedness.
Mr Edet who is now a doctoral researcher at the IMT School for Advanced Studies Lucca wrote thus, "I knew Aminu Othman Zubairu, he was my algebraic topology lecturer. There is no question as to the depth of his understanding of his field.
"He was an astounding teacher, a good examiner, a good-hearted easy going man, and one you can reliably have a conversation with.
"I remember at some point during my undergraduate thesis, he was very supportive, always meeting during early hours of the day in his office to talk about possible areas of my thesis I could explore, despite not being my supervisor."
"I hope his children grow up with the understanding that their father was a genius."
Edet did not mince words in criticising the academic system that stagnated his late Teacher's career.
He described him further as "a genius with an unwavering principle, that could not be dwarfed by a shameful system, an inept institution and a culture of mediocrity."
Linda Odumesi who also graduated from the mathematics department said the impact Zubairu is felt by all even after his death.
"Not all lecturers are impactful. Zubairu was disciplined, principled and very impactful. It's so sad he is no more."
Norway based investment portfolio advisor, Mr Samuel Bodunrin had to say that the man who gave the title "doctor" laid the foundation for his confidence in mathematics.
"Dr Aminu Othman Zubairu taught me 'Algebraic Topology' as a Diploma student at the University of Ibadan in 2006. Despite my poor background in mathematics, his excellent and gentle way of teaching built up my confidence in mathematics.
"He was an asset to the Institution. His death, especially under the circumstances of fire outbreak read in the news is a great shock, disturbing and painful! May God strengthen his family and may his soul rest in peace."
Oladosu Oladepo who became a teacher after graduating from the department described Zubairu as "a well principled man."
"He was an excellent teacher and pays great attention to details."
"He had such an amazing mastery of algebra and he displays such a confidence that amazes me whenever he was teaching."
"Mathematics department UI has indeed lost a great genius. May God console and comfort the family he left behind."
The man Aminu Zubairu
Mr Aminu Othman Zubairu was born about five decades ago in his hometown, Zaria in Kaduna State.
He was in the Lecturer Grade II academic cadre as a lecturer at the University of Ibadan for several years.
For his secondary school education, he attended Rimi College, Kaduna and graduated in 1984.
He is also an alumnus of Ahmadu Bello University, Zaria where he did his Bachelor's degree in Mathematics finishing top of his class.
The late Zubairu proceeded to the University of Ibadan for his Masters degree and completed that in 1994.
He also holds a postgraduate diploma at the Abdus Salam International Centre for Theoretical Physics in Trieste, Italy. The Centre is an international research institute for physical and mathematical sciences that operates under a tripartite agreement between the Italian Government, United Nations Educational, Scientific and Cultural Organization (UNESCO), and International Atomic Energy Agency (IAEA).
An attempt on his part to complete his PhD at the UI, the same university that employed him, he faced some challenges some persons attribute to school politics for 22 years. He never eventually completed the programme till his death.
Sometimes in 2017, he resigned his position at the UI following a family dispute that led to some deduction in his salaries but was given respite to stay in his allocated quarters pending the conclusion of some documentation processes.
He is believed to have died in his sleep after suffocating in the smoke from the fire that gut his apartment last Monday.
Zubairu is survived by his enstranged wife, Fatima and three children.
For information on Press Releases, Photos, Promotional Events and Adverts, Please Call or Send a Text to 09052129258, 08124662170 or send an email to: info@educeleb.com