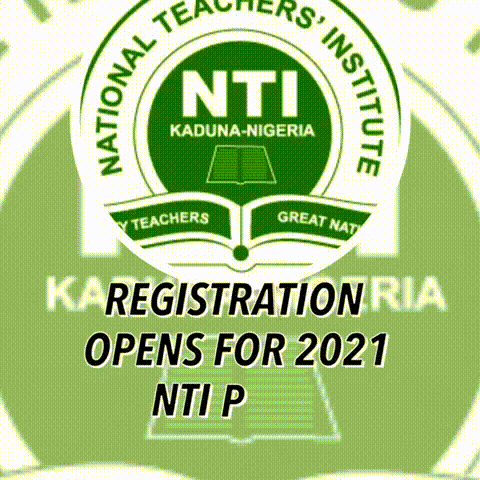 Some students enrolled in the National Teachers' Institute (NTI) for 2018 have decried the omission of some names on the Marks and Attendance Sheet produced by the headquarters for records across all centres in the country.
In separate interviews with EduCeleb.com, the students also disclosed that the situation had left them in a state of despair.
NTI commenced the First Semester Examinations across states in Nigeria last Friday, 27th July and it is expected to end three weeks after. Major affairs of the institute are coordinated by the headquarters in Kaduna.
When some students were to sign in the Marks and Attendance sheets, they discovered that their names were omitted despite registering.
Officials at the NTI offices in both Lagos and Abeokuta who confirmed the situation clarified to EduCeleb.com on Wednesday that the incident would not affect the chances of the affected students as they had the full list available from the headquarters contains all the missing name.
In the words of one of them who didn't want to be named, "It's unfortunate that this happened. We have been able to confirm that the affected students actually registered based on the list we received from Kaduna. The list was categorised by states making some students' names to appear in centres other than they registered."
This was corroborated by the Director of Examinations at the NTI headquarters, Bashir Mamman.
Mr Mamman who regretted that the issue was experienced by the students assured all the affected that the matter would be resolved before the conclusion of their exams. He said that the NTI was already working with all state coordinators to update lists with them while assuring that the students' records remain intact.
"Any student that was able to register as at the last day when the examination was to commence (last Friday) is to be allowed to write the exam. We have told the coordinators and all our staff that they should be allowed, even if they don't see their names on the Marks and Attendance Sheet. It would be resolved."
On why the affected were mainly those who registered earlier, he said that that had to do with manner of sorting the list.
"There was an issue with the portal where they registered. When they were trying to sort out names, they were categorised by states irrespective of the centre choices.
"In a process to now sort out the names, those in charge of that made some omissions. But the names are still in that portal. They are going to resolve that.
"The Portal Manager and our Academic Records Officers have been trying to sort out the names ever since that was reported and have completed that. In fact, we are sending the comprehensive list to all the state now (Wednesday afternoon). So, anybody that did not see his name before in the Marks and Attendance sheet would now see it."
For information on Press Releases, Photos, Promotional Events and Adverts, Please Call or Send a Text to 09052129258, 08124662170 or send an email to: info@educeleb.com