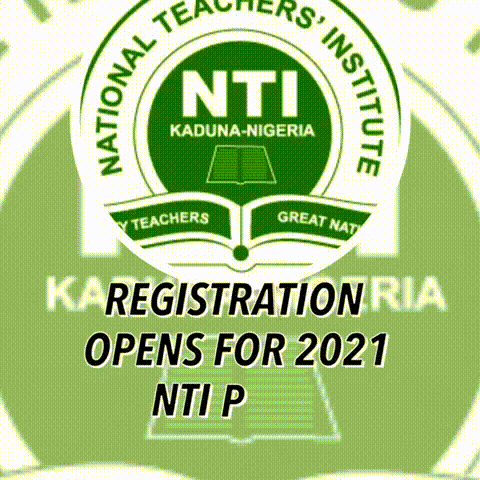 Colleges of Education are tertiary institutions that offer the minimum teaching qualification in Nigeria, the Nigeria Certificate in Education (NCE). Aside them are other NCE awarding institutions feeding the population of future teachers in the West African nation.
All NCE awarding institutions are regulated by the National Commission for Colleges of Education (NCCE), an agency of the Federal Ministry of Education.
In the list below, EduCeleb.com presents you the 177 NCE awarding institutions in Nigeria that are approved by the NCCE. In the event that you can't find an institution of that like on the list, it might either be new or was never approved by the agency.
There are 21 Federal Colleges of Education, 49 State Colleges of Education and 84 privately owned ones in Nigeria. We also have the National Teachers' Institute (NTI), 9 polytechnics and 13 other institutions that award the NCE certificate to teacher-trainees after a specified completion of course works.
The list here is accurate as at June 2019. Hence, anyone dealing with any institution not listed is doing so at his or her own risk.
Understanding that the list is in exhaustible, EduCeleb.com would be updating it as more colleges of education are approved by the NCCE.
List of Colleges of Education in Nigeria and their websites
Federal Colleges of Education
| | | | |
| --- | --- | --- | --- |
| S/No | Name of College | Address and Location | Websites |
| 1 | Federal College of Education, Zaria          | PMB 1041, Zaria, Kaduna State | http://fcezaria.edu.ng/ |
| 2 | Alvan Ikoku Federal College of Education, Owerri | PMB 1033, Owerri, Imo State | |
| 3 | Adeyemi College of Education, Ondo | PMB 520, Ondo, Ondo State | https://aceondo.edu.ng/ |
| 4 | Federal College of Education, Kano | PMB 3045, Kano, Kano State | |
| 5 | Federal College of Education (Technical), Akoka | PO Box 269, Yaba, Lagos State | https://nce.fcet-akoka.edu.ng/ |
| 6 | Federal College of Education, Okene | PMB 1026, Okene, Kogi State | |
| 7 | Federal College of Education, Pankshin | PMB 27, Pankshin, Plateau State | https://www.fcepankshin.edu.ng/ |
| 8 | Federal College of Education, Yola | PMB 2043, Yola, Adamawa State | |
| 9 | Federal College of Education, Abeokuta | PMB 2096, Ogun State | www.fce.abeokuta.edu.ng |
| 10 | Federal College of Education, Katsina | PMB 2041, Katsina, Katsina State | http://fcekatsina.edu.ng/ |
| 11 | Federal College of Education (Special), Oyo | PMB 1089, Oyo State | www.fceoyo.edu.ng |
| 12 | Federal College of Education, Eha-Amufu | PMB, 2001, Eha-Amufu, Enugu State |   |
| 13 | Federal College of Education (Technical), Gusau | PMB 1088, Gusau, Zamfara State | |
| 14 | Federal College of Education, Kontagora | PMB 39, Kontagora, Niger State | |
| 15 | Federal College of Education, Obudu | PMB  1038, Obudu, Cross Rivers State | |
| 16 | Federal College of Education (Technical), Omoku | PMB 11, Omoku, River State |  http://www.fcetomoku.edu.ng/ |
| 17 | Federal College of Education (Technical), Potiskum | PMB 1013, Potiskum Yobe State | College Dashboard |
| 18 | Federal College of Education (Technical), Umunze | PMB 189, Umunze, Anambra State | |
| 19 | Federal College of Education (Technical), Asaba | PMB, 1044, Asaba, Delta State | |
| 20 | Federal College of Education (Technical), Gombe | PMB 60, Gombe, Gombe State | |
| 21 | Federal College of Education (Technical), Bichi | PMB, 3473, Bichi, Kano State | |
State Colleges of Education
| | | | |
| --- | --- | --- | --- |
| S/No | Name of College | Address and Location | Website |
| 1 | Shehu Shagari College of Education | PMB 2029, Sokoto, Sokoto State | http://www.sscoe.edu.ng/ |
| 2 | Adeniran Ogunsanya College of Education | PMB 007, Oto-Ijanikin, Lagos State | |
| 3 | Kwara State College of Education, Ilorin | PMB 1375, Ilorin, Kwara State | |
| 4 | Aminu Sale College of Education, Azare | PMB 44, Azare Bauchi state | |
| 5 | College of Education, Ikere-Ekiti | PMB 250, Ikere, Ekiti State | |
| 6 | Osun State College of Education, Ilesa | PMB 5089, Ilesa Osun State | |
| 7 | Tai Solarin College of Education, Omu-Ijebu | Omu-Ijebu, Ogun State PMB 2128, Ijebu-Ode | |
| 8 | Nasarawa State College of Education, Akwanga | PMB 05, Akwanga, Nasarawa State | http://www.coeakwanga.edu.ng/ |
| 9 | Kaduna State College of Education, Gidan Waya | PMB 1024, Gidan Waya, Kaduna State | |
| 10 | College of Education, Zing | PMB 1021, Jalingo, Taraba State | Home |
| 11 | Kashim Ibrahim College of Education | PMB 1469, Maiduguri, Borno State | |
| 12 | Niger State College of Education, Minna | PMB 39, Minna Niger State | |
| 13 | Delta State College of Education, Agbor | PMB 2090, Agbor, Delta State | |
| 14 | College of Education, Katsina-Ala | PMB 2008, Katsina-Ala, Benue State | |
| 15 | College of Education, Gindiri | PMB 1000, Gindiri, Plateau State | |
| 16 | Emmanuel Alayande College of Education, Oyo | PMB 1010, Oyo, Oyo State | |
| 17 | Kogi State College of Education, Ankpa | PMB 1033, Ankpa, Kogi State | |
| 18 | Sa'adatu Rimi College of Education, Kumbotso | PMB 3218, Kumbotso, Kano State | |
| 19 | Nwafor Orizu College of Education, Nsugbe | PMB 1734, Nsugbe Anambra State | |
| 20 | Adamawa State College of Education, Hong | PMB 2237, Hong, Adamawa State | |
| 21 | College of Education, Oro | PMB 309, Oro, Kwara State | |
| 22 | College of Education, Waka-Biu | PMB 1502, Waka-Biu Borno State | – |
| 23 | Umar Ibn Ibrahim El-kanemi College of Education | PMB 16, Bama, Borno State | – |
| 24 | Jigawa State College of Education, Gumel | PMB 1002, Gumel, Jigawa State | |
| 25 | College of Education, Ekiadolor | PMB 1144, Benin, Edo State | |
| 26 | Umar Suleiman College of Education, Gashua | PMB 02, Gashua, Yobe State | |
| 27 | College of Education, Ila-Orangun | PMB 207, Ila-Orangun, Osun State | |
| 28 | College of Education, Warri | PMB 1251, Warri, Delta State | |
| 29 | Akwa Ibom College of Education, Afaha-Nsit | PMB 1019, Afaha-Nsit, Etinan, Akwa Ibom St. | – |
| 30 | Isa Kaita College of Education, Dutsin-Ma | PMB 49, Dutsin-Ma, Katsina State, | |
| 31 | College of Education, Oju | PMB 2035, Oju, Otukpo Benue State | |
| 32 | Adamu Augie College of Education, Argungu | PMB 1012, Argungu Kebbi State | |
| 33 | Abia State College of Education (Technical), Arochukwu | PMB 1000, Arochukwu, Abia State | http://asceta.edu.ng/ |
| 34 | Kwara State College of Education (Technical) Lafiagi | PMB 01,  Lafiagi, Kwara State | |
| 35 | Michael Otedola College of Primary Education | PMB 1028, MOCOPED Noforija-Epe Lagos St. | |
| 36 | FCT College of Education, Zuba | PMB 61, Garki-Abuja | |
| 37 | Zamfara State College of Education, Maru | PMB 1002, Maru, Zamfara State | |
| 38 | Ebonyi State College of Education (Technical), Ikwo | PMB 002, Ikwo Ebonyi State | |
| 39 | Delta State College of Physical Education, Mosogar | PMB 4088, Mosogar, Sapele Delta State | |
| 40 | Enugu State College of Education (Technical) | PMB 01793, Abakaliki Rd, Enugu | http://www.escet.edu.ng/ |
| 41 | Edo State College of Education, Igueben | PMB 003, Igueben, Edo State (Re-Established) | –                            |
| 42 | Cross River State College of Education, Akampa | PMB 1171 Calabar, (Re-established) | https://crs-coeakamkpa.edu.ng/ |
| 43 | Isaac Jasper Boro College of Education, Sagbama | PMB 74 Yenagoa, Bayelsa State | http://www.ijbcoeportal.com/ |
| 44 | Kogi State College of Education (Technical), Kabba | P.M.B 242, Kabba, Kogi State | |
| 45 | College of Education, Billiri | P.M. B. 011, Gombe State | |
| 46 | Kano State College of Education and Preliminary Studies | PMB 3145, Kano (Sani Abacha Way, Sabon Gari, Fagge Metropolitan LGA, Kano State). | |
| 47 | Adamu Tafawa Balewa College of Education, Kangere | P.M.B 0316, Kangere, Bauchi, Bauchi State | |
| 48 | The College of Education, Lanlate, Oyo State | PMB 001, Lanlate, Oyo State | https://www.coel.edu.ng/ |
| 49 | Imo State College of Education (Technical), Ihitte/Uboma | Ihitte/Uboma, PO Box 1690, Owerri, Imo State | – |
Privately Owned Colleges of Education
S/No

Name of College

Address and Location

Website

1

St. Augustine College of Education

PMB 1140, 2 Moronfolu Street, Akoka Lagos State

http://www.sacoed.edu.ng/

2

OSISA Tech. College of Education

PMB 1161, Enugu, Enugu State

3

Delar College of Education Ibadan

PMB 6379, Ibadan, Oyo State

4

Muftau Olanihun College of Education, Ibadan

PMB 2705, Agodi Gate, Ibadan, Oyo State

–

5

Havard Wilson College of Education, Aba

P.O.Box 5216, Aba, Abia State

–

6

City College of Education Mararaba

P.O.Box 3094, Garki – Abuja

7

Yewa Central College of Education

PMB 2014, Abeokuta, Ogun State

8

African Thinkers Community of Inquiry College of Education, Enugu.

PMB 15510, Enugu, Enugu State

9

Ansar-Ud-Deen College of Education, Isolo

6 Karimu Street, Isolo, P.O.Box Oshodi Lagos St.

–

10

Assanusiya College of Education, Odeomu, Osun

PMB 2002, Odeomu, Osun State

–

11

College of Education, Ilemona

PO Box 433, Osunte Rd, Offa Kwara State

12

Cornerstone College of Education, Ikeja

Odegbami Street, Off Adeniyi Jones Avenue, Ikeja, Lagos

–

13

All State College of Education, Ero, Akure

Ero, Akure, Ondo State, PO Box 31.

14

Calvin Foundation College of Education, Naka

Naka, Benue State

15

Best Legacy College of Education, Ogbomoso

Oke-Owode Ikirun Road, Ogbomoso, PO Box 1744

16

Al-Hikma College of Education, Ankpa

PO Box, 48, Ankpa, Kogi State

–

17

Muhyideen College of Education, Ilorin

13, Idiorombo Lane, PO Box 370, Ilorin

18

African Church College of Education, Ifako-Ijaiye

PMB 21112, Agege, Lagos State

–

19

Unity College of Education, Aukpa-Adoka

P.O.Box 1289, Otukpo Benue State

–

20

The College of Education, Nsukka

PMB 2003 Nsukka, Enugu State

–

21

Ebenezer College of Education, Amangwu

Edd, Afikpo South L.G.A., PO Box, 277, Abakaliki, Ebonyi State

–

22

Angel Crown College of Education, Gidan Daya

Gidan Daya FCT, Abuja

–

23

Elder Oyama Memorial College of Education, Ofat

PO Box 32, Ofat,Obubra, Cross River State

–

24

College of Education, Moro, Ife-North

PO Box 1964, Ile-Ife, Osun State

–

25

Kinsey College of Education, Ilorin

PO Box, 589, Ilorin, Kwara State

www.kinseycollege.edu.ng

26

Royal City College of Education, Iyesi-Ota

Iyesi, Ogun State

27

ONIT College of Education, Abagana

PO Box 677, Abagana, Anambra State

28

Nana Aishat Memorial College of Education, Ilorin

Obanisunwa, Ilorin, Kwara State

29

Top-Most College of Education, Ipaja-Agbado

Ipaja-Agbado, Lagos State

–

30

Apa College of Education, Aidogodo

Aidogodo, Benue State

–

31

Awori District College of Education, Sango-Otta

Sango-Otta, Ogun State

–

32

Hill College of Education, Gwanje, Akwanga

PO Box 2399, Gwanje, Akwanga, Nasarawa State

–

33

Murtadha College of Education, Olodo

PO Box 3346, Olodo, Ibadan, Oyo State

–

34

Arabic and Islamic College of Education, Potiskum

High Islamic Complex, Jos-Maiduguri Rd, Potiskum – Yobe State

–

35

Bayo Tijani College of Education

P.M.B 01, Ikotun, Alimojo, Lagos, Lagos State

–

36

Bethel College of Education, Ijare

Agbasa, Ijare, Ondo State

37

Steady Flow College of Education, Ikom

Akparabing Ikom, Cross River State

–

38

Lessel College of Education

PMB 02, Lessel, Ushongo, Benue State

–

39

Kwararafa College of Education

PMB 2162, Otukpo, Benue State

–

40

Royal College of Education, Ikeja, Lagos State

Iyesi Ota, Ogun State

41

Ipere College of Education, Agyaragu

Agyaragu, Nasarawa State

–

42

Baba Maiyaki College of Education

Ogbagbada-Aloma-Kogi State

–

43

Piaget College of Education

PO Box 193, Quarry Rd, Ibara, Abeokuta – Ogun St

–

44

Gboko College of Education

PMB 24, Gboko, Benue State.

–

45

Peaceland College of Education

PO Box 9172, Enugu, Enugu State

http://peaceland.edu.ng/

46

Global College of Education

No. 8 Dalyop Zang Street, Opposite COCIN, Bukuru Low-cost, Jos, South L.G.A, Plateau State.

–

47

MCF College of Education

Agbarha-Otor, PMB 100, Ughelli, Delta State

48

Corona College of Education, Lekki

Lekki, Lagos State

Home

49

Hope and Anchor College of Education

Bakin-Iku, Kaduna Rd, PMB 77 Suleja, Niger State.

50

FESTMED College of Education

Ajowa – Akoko, Ondo State

51

Biga College of Education

Arkilla Federal Low Cost, Nasarawa, Sokoto State

http://www.bigacoe.org/

52

Al-Ibadan College of Education

Darul Hikmah Campus, Muslim Odinjo Ibadan, PMB 006, Mapo, Ibadan

–

53

Al-Ansar College of Education, Kura

PO Box 14575, Kura LGA, Kano State

54

Emmanuel Ebije Ikwue College of Education

PMB 2040, Km2 Otukpo – Enugu Road, Otukpo, Benue State.

–

55

Upland College of Education

Ipesi-Ifira, Akoko, 46 Onilude Street, Iledudu, Sango Badagry, PO Box 26, Badagry, Ondo State

56

PAN African College of Education

Offa, Kwara State

57

Sunnah College of Education

JIBWIS Kofar Wambai P.O.Box 3978, Bauchi, Bau St.

–

58

Oswald Waller College of Education, Shendam

PO Box 39, Shendam, Plateau State

–

59

Imam Saidu College of Education, Funtua

PO Box 407, Katsina Road D/Reme Funtua, Katsina State

–

60

Diamond College of Education, Aba

Okpu Umuobo Rd, Osisioma LGC, Aba, Abia State

61

Bilyaminu Othman College of Education, Dass

PMB 001, Dass, Bauchi State

62

ECWA College of Education, Igbaja

PMB 510, Kwara State.

–

63

ECWA College of Education, Jos

PO Box 5398, Goodluck Ebele Jonathan Rd, Jos 930001 Plateau State

64

Elizabeth Memorial College of Education, Nsukka

No. 94, Ofulonu Road, Odenigbo, Nsukka, Enugu St.

–

65

Sinai College of Education & Entrepreneurial Studies

PMB 131, Gboko Hill Road, Gboko, Benue State

–

66

Ilori College of Education, Ede

PMB 218, Ede, Osun State

–

67

Sarkin Yama Community College of Education

Tilden Fulani, Toro LGA, Bauchi State

68

Umar Bin Khattab College of Education, Tudun Nupawa, Kaduna

UBK Avenue, PO Box 4703, Tudun Nupawa,

Kaduna State

–

69

Peacock College of Education, Jalingo

Along Medical Centre, Jalingo, Taraba State

https://www.peacockcoejalingo.edu.ng/

70

Adeshina College of Education, Share

Beside Ifelodun LGA Sec Oke Ode Rd, Share, Kwara State

http://www.adeshinacollege.edu.ng/

71

Crestfield College of Education, Erin

10, Chief Moses Faniyi Rd, Oke Awesin Area, Erin Osun, Osun State

https://coe.crestfieldcollege.edu.ng/

72

Peace College of Education, Ankpa

Enokpoli, Ankpa, Kogi State

–

73

Moje College of Education, Erin-Ile

Along Erin-Ile/Ajashe Ipo Road, Erin-Ile, Oyun Local Government Area, Kwara State

74

Uli College of Education, Uli

Uli, Ihiala Local Government of Anambra State

75

Lifegate College of Education, Asa

Km 6, along Laduba‐Afon road in Asa LGA of Kwara State

–

76

JIBWIS College of Education, Jama'are

JIBWIS, Jama'are, Bauchi State

 

77

Da'awa College of Education, Bauchi

Games Villages, Bauchi, Bauchi State.

 

78

Hamzainab College of Education, Oshogbo

Km7, Temidire Owode-Ilesha Road, Oshogbo, Osun State

79

College of Education, Darazo

Behind Local Government Secretariat, Darazo, Bauchi State

–

80

Abubakar Garba Zagada-Zagada College of Education, Bajoga

Funakaye LGA, Gombe, Gombe State

http://agzcoebajoga.edu.ng/

81

Imam Hamzat College of Education, Ilorin

PO Box 1390, Ilorin, Kwara State

82

Metro College of Education, Adogi-Lafia

PMB 152, Lafia, Nasarawa State

–

83

Bogoro College of Education

Beside T/Balewa-Bogoro Rd, Bogoro LGA, Bauchi

–

84

College of Sharia and Arabic Studies

Dutsen Tanshi, Bauchi, Bauchi State

–
National Teachers Institute
| | | | |
| --- | --- | --- | --- |
| S/No | Name of Institutions | Address and Location | Website |
| 1 | National Teachers Institute (NTI) | PMB 2191, Kaduna, Kaduna State | |
Other Institutions Offering NCE
2

Nigeria Army School of Education

PMB 1410, Ilorin Kwara State

–

3

Aminu Kano College of Islamic and Legal Studies

PO Box 8032, Kano, Kano State

4

Muhammad Goni College of Legal and Islamic Studies (MOGOLIS)

PMB 1526, Maiduguri, Borno State

–

5

A.D. Rufa'i College for Islamic and Legal Studies

PMB 004, Misau, Bauchi State

http://www.adrclism.edu.ng/

6

Yusuf Bala Usman College of Legal and General Studies, Daura

PMB 1047, Daura, Katsina State

7

Annur Institute for Islamic Education, Kano

PO Box 2708, Kwajalawa, Rangaza, Kano St.

–

8

Bauchi Institute for Arabic and  Islamic Studies

Bakari Dukku Primary School, PO Box 2031, Bauchi

–

9

JIBWIS College of Arabic and Islamic Education, Gombe

PO Box 875, Gombe, Gombe State

–

10

Institute of Ecumenical Education (Thinkers Corner)

PO Box 2001, Enugu, Enugu State

11

Jigawa State College of Legal and Islamic Studies, Ringim,

PMB 1009, Ringim, Jigawa State

e-mail: jscils92@gmail.com

12

Ameer Shehu Idris College of Advanced Studies, Zaria

Shafi'u Abdullahi Road, Gaskiya, Zaria.

Kaduna State.                       

13

Atiku Abubakar College of Legal and Islamic Studies, Nguru

PMB 21, Nguru, Yobe State

https://aacolisnguru.wordpress.com/
Polytechnics Offering NCE Programmes
| | | | |
| --- | --- | --- | --- |
| S/No | Name of Polytechnics | Address and Location | Website |
| 1 | Kaduna Polytechnic, Kaduna | PMB 2021, Kaduna, Kaduna State | |
| 2 | Hassan Usman Katsina Polytechnic, Katsina | PMB 2052, Katsina, Katsina State | |
| 3 | Plateau State Polytechnic Barkin Ladi | PMB 2023, Barkin Ladi Plateau State | |
| 4 | Waziri Umaru Federal Polytechnic, Birnin Kebbi | PMB 1034, Kebbi, Kebbi State | |
| 5 | Ramat Polytechnic, Maiduguri | PMB 1070, Maiduguri, Borno State | https://ramatpoly.edu.ng/ |
| 6 | Mohammed Abdullahi Wase Polytechnic, Kano | PMB 3080, Kano, Kano State | – |
| 7 | Abubakar Tatari Ali Polytechnic, Bauchi | PMB 0094, Bauchi, Bauch State | |
| 8 | Osun State Polytechnic Iree, Osun State | PMB 301, Iree, Osun State | http://ospolyiree.com/ |
| 9 | Nuhu Bamalli Polytechnic, Zaria, Kaduna | PMB 1061, Zaria | |
For information on Press Releases, Photos, Promotional Events and Adverts, Please Call or Send a Text to 09052129258, 08124662170 or send an email to: info@educeleb.com