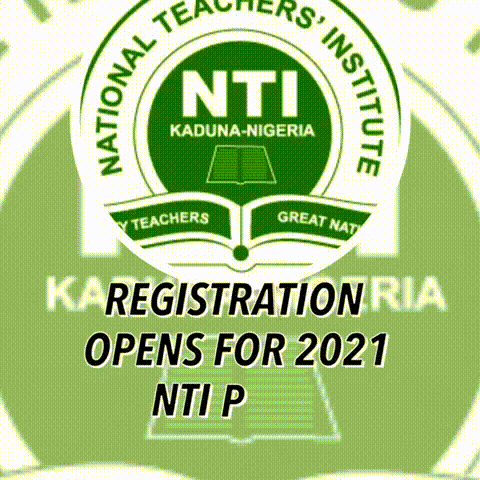 Every year, a lot of candidates go through admission rigours. Many are perhaps not familiar with alternatives to the Unified Tertiary Matriculation Examination (UTME). In this post, EduCeleb.com presents you all you need to know about IJMB and why you should consider taking it to ease university admission.
---
What is IJMB?
IJMB means Interim Joint Matriculation Board. This Board is an Advanced level programme coordinated and moderated by Ahmadu Bello University (ABU), Zaria.
Contents of this programme are approved by the Nigerian government. Upon completion, candidates can use the result to gain admission into 200 level in universities of their choice.
The IJMB has a coordinating body in various tertiary institutions as well as different study centres nationwide. So, it doesn't mean that all those who do IJMB are going to attend ABU. There are many universities where IJMB results are accepted for admission.
At inception, IJMB was designed to provide candidates with lesser chances of admission some opportunity to gain admission into regular degree programmes in Northern Universities. This is not entirely the case anymore as IJMB had gained acceptability across the country. Various candidates do miss out in the admission process every year due to different reasons. It is simply out to ease admission processing for such persons.
Eligibility Criteria for IJMB
To be accepted for the IJMB, candidates are expected to have their O'level results. This may be through the Senior School Certificate Examination (SSCE) organised by the West African Examination Council (WAEC) and/or the National Examinations Council (NECO). The O'level papers serve as the entry qualification into the programme. Also, candidates awaiting their results can also apply.
Why you should try IJMB
Government's approval
It is a legal route to university admission. You need not fear that you would be doing something illegal. IJMB is 100% legit. When you go through the JAMB brochure (item 2.2) to confirm its acceptability.
High success rate
Products of IJMB have higher chances of success for university admission into universities than those who don't. That is especially when they put their efforts to come off with flying colours during the programme. In fact, 80% of IJMB candidates score more than 6 points out of an aggregate of 15point criteria for crossing the hurdle into 200level. 70% of entrants through IJMB gain admission into their university and course of choice.
Wide acceptability
IJMB certificate is widely accepted in many Nigerian universities. There is no doubt that IJMB has attained wider acceptability over the years to over 80% of tertiary institutions in Nigeria. Notably, ABU and the University of Ilorin are popularly known for accepting IJMB to process university admission. There are however many other universities which do. Click here to view the full list of institutions that accept IJMB.
Certification
Upon completing an IJMB programme, a candidate would be issued a certificate. This certificate is the worth of an Advanced Level (A'level) and can position the holder for university admission into 200 level in universities of their choice.
Longer validity of results
Unlike UTME results that become invalid the same year, your IJMB results lasts for as many years as you need it. In this respect, you decide to pause for a while before commencing your university education after obtaining the IJMB results for a few years and still get to use the same IJMB results.
Content of IJMB
Prospective candidates are required to select any THREE (3) A/L IJMB Subject Combination identified with their preferred course of study in the university be it Science, Art or Social Science Course. In this sense, a candidate who intends to eventually study law would take Literature-in-English, Government and Religious Studies. Refer to the IJMB Brochure for details on subject combinations.
IJMB programme duration
The IJMB programme runs for a maximum period of one academic session(9-10month) divided in two(2) semesters.
At the end of about nine month attendance of classes at designated study centres, candidates would write exams in the three selected subjects. This usually spans between March and January after which candidates would write exams in February.
Upon success in the exam, the individual would be qualified to apply with the certificate issued by IJMB to apply for Direct Entry into universities of choice across Nigeria. This means that a successful candidate in the IJMB is to be admitted to 200 level without having to go through the UTME again.
How to process university admission through IJMB
To use your IJMB result to gain admission into 200 Level, you would register with JAMB but this time around, you're not to write the UTME.
Your IJMB suffices to qualify you for university admission. But since JAMB is the central body through which admission and matriculation are done, you would still register when next the Direct Entry form is out. This can be done by getting the ePIN and registering through accredited JAMB accredited registration centres across Nigeria.
Make sure you choose the IJMB as the medium when filling the form. Also, fill in the subject combinations used during the IJMB appropriately. You can make the first and second choice universities in the process. Remember that the IJMB result does not expire and can be used at any other time you need it if you're not ready immediately.
The window to participate in the IJMB for each year opens within the first three months of the year. EduCeleb.com can help connect you with reputable accredited IJMB centres ahead of the exams. Contact us on (+234) 09052129258 today.
For information on Press Releases, Photos, Promotional Events and Adverts, Please Call or Send a Text to 09052129258, 08124662170 or send an email to: info@educeleb.com