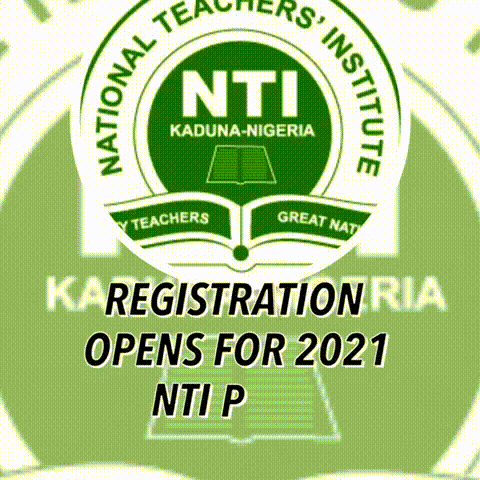 There are a few educational television and radio programmes for students in primary and secondary schools to follow during the nationwide school shutdown.
This movement restriction across Nigeria is meant to curtail the spread of the novel Coronavirus pandemic otherwise called COVID-19.
Recall that EduCeleb.com reported that the Lagos, Ogun, Oyo, Ondo and a few other state governments introduced alternative learning platforms through the mass media and the internet.
In this post, we present you the schedule of the educational television, radio and digital programmes.
These programmes provide alternative avenues to learn some school subjects for students. Covered are core subjects in every level of basic and secondary school education for parents to take advantage of to engage their children during this period.
For the benefit of students in states outside the signal coverage of media channels here, we also share the digital and cable channels for everyone to catch up with the programme schedules.
Please, note that these are mainly available throughout the period of shutdown of schools. We would update you in the event that such programme schedules are available thereafter.
Educational TV, radio programmes for students during school shutdown
| | | | | |
| --- | --- | --- | --- | --- |
| Audience | Programme | Time | Station | Cable channels |
| Primary school pupils | DigiClass | Monday to Friday 9am – 11am | Ogun State Television (OGTV) | DSTV channel 260, GOTV channel 100 StarTimes channel 113 |
| Secondary school students | DigiClass | Monday to Friday 11am – 12pm and 1pm – 2pm | Ogun State Television (OGTV) | DSTV channel 260, GOTV channel 100 StarTimes channel 113 |
| SS3 students | Educational broadcast | Monday to Saturday 7:30am – 8:00am, 8:30am – 9:00am, 9:30am – 10:30am | Ondo State Radiovision Corporation (OSRC TV) | |
| SS3 students | Educational broadcast | Monday to Saturday 10:00am – 11:00am | Orange 94.5 FM | Search on RadioGarden |
| Secondary school students | Educational broadcast | Monday, Wednesday and Friday 12:30pm – 1:00pm | Sunshine 96.5 FM Alalaye | Search on RadioGarden |
| SS3 students | Daily Lesson | Monday to Thursday 11am – 1pm | Wazobia FM 95.1, Lagos | Search on TuneIn and RadioGarden |
| SS3 students | Daily Lesson | Monday to Friday 2pm – 4pm | Wazobia Max TV | StarTimes channel 195 GoTV Channel 98 MyTV channel 17 |
| SS3 students | 'Call-in' tutorials | Friday 11am – 1pm | Wazobia FM 95.1, Lagos | Search on TuneIn and RadioGarden |
| SS3 students | Repeat broadcast | Saturday and Sunday 3pm – 4pm | Wazobia Max TV | StarTimes channel 195 GoTV Channel 98 MyTV channel 17 |
| Secondary school students | Enugu Radio School | Monday to Friday 5pm – 6pm | Radio Nigeria Enugu (Coal City FM) 92.9 FM | Available on www.coalcityfm.com and www.radionigeriaenugu.com |
| Primary school students | Enugu Radio School | Monday to Friday 11am – 12pm | Radio Nigeria Enugu (Coal City FM) 92.9 FM | Available on www.coalcityfm.com and www.radionigeriaenugu.com |
| SS3 students | Digital lessons | Monday to Friday 9am – 11:50am | Alheri Radio 97.7 FM DITV NTA Kaduna Radio Nigeria Kaduna | |
| SSS students | Daily SSCE Preparation Program | Monday to Saturday 10am – 12 noon | Dala FM Kano, Muryar Zamani 88.5 FM | www.dalafmkano.com |
| SS3 | Teaching on Radio and Television | Monday to Friday | Ebonyi State Radio and Television (EB-RTV) | |
| Junior Secondary School (JSS) students | Radio Teacher | Monday to Saturday 9:00am – 11:00am | Kogi Radio Confluence FM 94.1 | |
| SS3 students | Radio Teacher | Monday to Saturday 9:00am – 11:00am | Kogi Radio Confluence FM 94.1 | |
| SS3 students | Learn at Home Programme | Monday to Friday | NTA Maiduguri Borno Radio/Television Dandal Kura Radio Peace FM 102.5 Maiduguri | Available to local audience |
| Primary and Secondary school students | School on air | Monday to Friday | Orisun Television OSBC radio 104.5 FM Orisun 89.5 FM | www.osun.csm.ng |
| Primary school students | School on air | Monday to Friday 3:10pm – 4:00am | Ekiti 91.5 FM | |
| SS3 students | Lessons | Monday to Sunday 12 noon – 1pm | Edo Broadcasting Service (EBS) TV | Available at airlivesolutions.com |
| SS3 students | School-on-air | Monday 12:30pm – 1:30pm Tuesday 9:00am – 9:30am, 4:00pm – 4:30pm Wednesday 9:00am – 9:30am, 1:30pm – 2:00pm Thursday 9:00am – 9:30am, 2:30pm – 3:00pm Friday 9:00am – 9:30am, 4:30pm – 5pm | Broadcasting Corporation of Oyo State (BCOS) | |
| SS3 students | School-on-air | Monday 10:30am – 11:30am, 2:30pm – 3:00pm Tuesday, Thursday and Friday 10:30am – 11:00am, 2:30pm – 3:00pm Wednesday 11:30am – 12:00pm, 2:30pm – 3:00pm | Oke Ogun 96.3 FM | Available only to local listeners |
| SS3 students | School-on-air | Monday to Friday 9:15am – 9:45am, 1:30pm – 2:00pm | Oluyole 98.5 FM | Available on MyTuner-radio |
| SS3 students | School-on-air | Monday 9:30am – 10:00am, 4:00pm – 4:30pm Tuesday 9:30am – 10:00am, 2:30pm – 3:00pm Wednesday, Thursday and Friday 11:30am – 12:00pm,4:00pm – 4:30pm | Ajilete 92.1 FM | Available only to local listeners |
| Primary 1 and 2 pupils | Ko-ko-ka Labe igi orombo | Monday to Thursday 9:00am – 11:55am | Radio Lagos 107.5 FM | Search on TuneIn and RadioGarden |
| Primary 3, 4, 5 and 6 | Animal Garden Learning is fun Let's go learning Auntie Bola's Workshop | Monday and Wednesday 10:30am – 1pm Tuesday 12:05pm – 1:05pm Thursday 11am – 12pm | Eko FM 89.7 | Search on TuneIn and RadioGarden |
| Junior Secondary School students | Radio teaching programme | Monday to Friday 12 noon – 1pm | Naija 102.7 FM | Search on RadioGarden |
For information on Press Releases, Photos, Promotional Events and Adverts, Please Call or Send a Text to 09052129258, 08124662170 or send an email to: info@educeleb.com