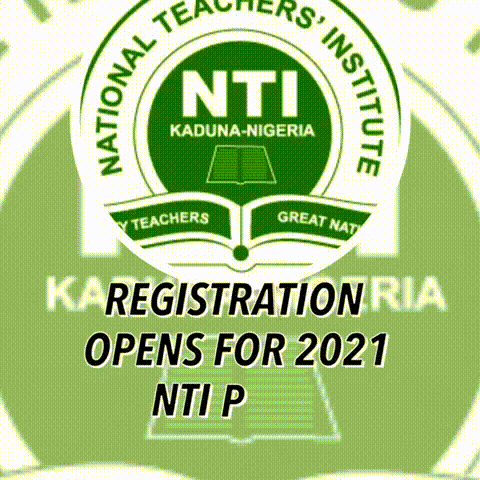 By Isa Mohammed
Education is a right of every Nigerian. Unionism or trade union activities in whatever institution or organization is legally permissible. The Nigerian Association of University Teachers (NAUT) formed in 1965 fought for the welfare of universities academic staffs then.
Subsequently, the Academic Staff Union of Universities (ASUU) was created in 1978 to continue the struggle earlier led by NAUT. In Nigeria, no labour union that is incorruptible like ASUU. It has remain united, active, vibrant and pro-poor. Most labour union have been co-opted, cowed, bribed and divided by government at different levels in Nigeria.
I decided to write this short piece in response to the National Association of Nigerian Students (NANS) Communique and ultimatum given to Federal Government and ASUU to resolve their differences and open universities or face mass protests and court action.
The position of NANS is long overdue on the lingering strike. The problem is when last does NANS challenge policies of government in education, economy, electricity or the political process that influence a desired outcome?
There is no students voices nowadays on campus issues, national matters in Nigeria. What we always listen to are factions, awards to top government functionaries, University Management and politicians. Student movements have lost focus and ideology on critical national problems. I could remember student union in the University where I worked supported school fees increment. Who will fight for students in Nigeria? Gone are the days of GREAT NIGERIAN STUDENTS!
In retrospect, during my sojourn at the university, I was privileged to be involved in campus politics at the local and national level. Hence, the appendage of "Comrade" to my name by my contemporaries. In this context, experience guides my assertions and sentiments on ASUU strike and the voiceless students' unions in Nigeria.
During that period, I was opportune to held different positions and had participated in peaceful protests, demonstrations, conferences, conventions, negotiations and engagements with school and government representatives.
The objective of this write up is to answer three questions. First, is the ASUU struggle for quality education in Nigeria right and altruistic? Second, does the students' Union understands and support ASUU's struggle? Is there a disconnect between ASUU and students' Unions in Nigeria?
Since 1978, ASUU has been fighting for quality education and better society for Nigerians through demanding for good governance from the different governments.
On several occasions, ASUU was proscribed and banned by Gen. IBB military regime in 1988 and 1992. ASUU leaders were detained, jailed, intimidated and victimised by government and University management in the popular struggle for affordable and quality education.
From 1999 to 2020 ASUU has embarked on not less than fifteen industrial actions in Nigeria to press home it's demands. ASUU has been asking critical questions on education; funding, needs assessment, salaries, pensions, earned academic allowance, among others.
No successive governments in Nigeria met the UNICEF benchmark of 26 percent budgetary allocations to education sector. The situation is going from bad to worse in Nigeria today. Education receives less attention from the government.
The government use media, bride Students' Union, and University Management to harass ASUU leadership and members to capitulate. This is a sad situation in our country today. The strategy though dictatorial is fast becoming a norm.
Students' Union at the national level has been polarized by the struggle for power and government endorsement of preferred candidates for leadership of student unions. The students are dociled, polarized and engages in constant struggle for power among themselves.
Historically, the West African Students Union (WASU) has played a critical role in the struggle for independence in West Africa.
The WASU formed in 1925 had impacted more than any social movement on decolonization struggle and politics. The National Union of Nigerian Students was formed in 1956 later renamed NANS in 1981.
From 1949 to 1979 there were twenty students protest in Nigeria. This period students movement was ideologically grounded and face government head-on. During this period the student movements was pro-Nigeria, pro-Africa and pro-poor.
One of the conditions for you to be a student leader is to be informed on global and national issues. However, nowadays students are not conscious and concern about even common issues like education that affects them directly. ASUU that suppose to be a partner in the struggle becomes enemy just because it doesn't have money to give students except ideology and education that guarantees freedom and opportunities.
The common enemy or obstacle to quality and affordable education is the government supported by Universities management in Nigeria. The public; media, parents, civil society and students should study the struggle of ASUU which fought the system at the expense of the welfare of it's members. ASUU deserves commendation not condemnation.
For a collective students mobilization and engagement with government and management, there is the need for synergy between ASUU, NLC, TUC and NANS, not ultimatum that doesn't solve but complicate the situation. We hope the students' union can realize their meekness and indifference in this struggle.
Nigerian students have a history of carrying out mass protests against bad policies in the past. The Anglo-Defence Agreement of 1960, the commercialization of education in 1978, the ANGO must Go, the SAP protest, the annulled June 12, 1993 elections and finally IBB must go.
Today Nigerian students have lost their voices on popular policies on education sector reforms. Politicians and University Management have disconnect them from ASUU.
Unless the students realize this earlier and ASUU think of how to use the students in the struggle, the government will continue to be playing divide and rule tactics. The message is students have been disconnected form their teachers. The common objective of achieving quality and affordable education is scuttled by governments deliberate violent tactics on ASUU and education in Nigeria.
It is through collective bargaining and dialogue that the industrial harmony between ASUU and Federal Government and University Managements will be resolve not threat or divide rule tactics. The earlier government understands this the better.
It is a common saying in the struggle if you do not organize, you agonize. Students' union must organize with ASUU to bring the needed social change especially in education in Nigeria. The student movements needs ASUU mentorship and partnership in this struggle against neo-liberal imported policies.
Aluta Continua, Victoria Acerta!!
For information on Press Releases, Photos, Promotional Events and Adverts, Please Call or Send a Text to 09052129258, 08124662170 or send an email to: info@educeleb.com