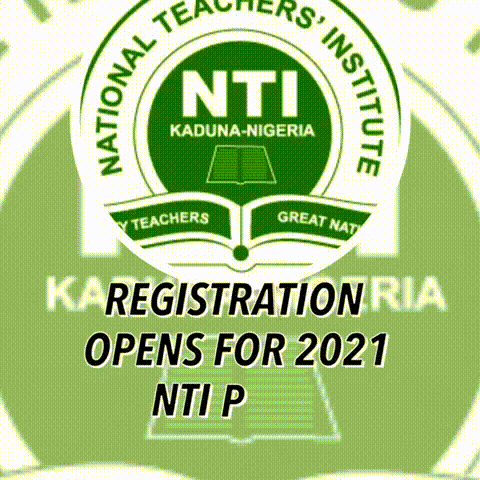 Kaduna State governor, Nasir El-Rufai on Monday shared pictures of his son, Abubakar resuming at a state-owned Kaduna Capital School.
This is said to be in fulfilment of a promise he made years back in that regard.
This act had generated thousands of reactions from Nigerians. While some found the act commendable, others saw some ulterior motives to it.
The Kaduna education reforms
Kaduna State is noted to be embarking on a series of reforms in the education sector since El-Rufai assumed office in 2015.
The government particularly identified this in its tweet on the subject.
Reforming the Education sector in Kaduna is a continuing struggle against decades of neglect. But the @elrufai govt has a strong commitment to fix public education and raise the standard of public schools so that private education will become only a luxury. pic.twitter.com/mkKPKAjZZI— Governor Kaduna (@GovKaduna) September 23, 2019
Commendation
A number of Nigerians commended the governor for making such a move, which they believe would help restore confidence in public schools.
When @elrufai promised to enrol his children in public schools in February 2015, l thought it was a mere political gimmick to win election.

Today, Abubakar Sadiq @elrufai, his son was enrolled in Kaduna Capital School. Again, l apologize to you sir. #PromiseMadePromiseKept pic.twitter.com/Iv4NTkcGlE— Ahmed Maiyaki (@ahmedmaiyaki) September 23, 2019
Politics and sentiments aside.. The man @elrufai has done what many have not done and will not do by enrolling his own kid into public school! I hope our leaders will learn and emulate!— Aliyu Atiku (@AliyuAtiku) September 23, 2019
About 20 years ago by this time, we were stepping out of Kaduna Capital School fully equipped to compete with our peers in any higher institution of learning.

This move by @elrufai means a lot to the revival of public education in Kaduna. 👌 pic.twitter.com/985ciIpTc5— Adamu Hayatu™ (@AHayatu) September 23, 2019
Wish my dad could spend #195 million on renovating the schools I went to just as @elrufai did.
I commend him for this and urge others to do the same.
"little drops of rain makes an ocean". Imagine 145 schools getting renovated for 145 senators'(109) and governors'(36) kids(145). pic.twitter.com/da2NsBi452— Faunah (@IdyilS) September 23, 2019
If @Kwankwaso and co. have invested more in education some of the Kano institutions would have become first class (standard).
However, enrolling political figures children into public schools is what each and every gov & his cabinet supposed to be doing. Thank you @elrufai— Mazter (@IbnSuleh) September 24, 2019
Whether Elrufai renovated it before putting his kid there or not, I'm happy he kept his word and by renovating it, other kids benefit. Isn't that what we want? I personally want public schools to have a good if not better standard than private schools. On this, he gets kudos.— N. (@PUREHAIRE) September 23, 2019
They said El-Rufai has enrolled his son in a public school, you claim he renovated the school before the enrollment. Let's not be stupid. The point of having public servants enroll their kids is exactly that: that they pay extra attention to the school's one way or another!— JJ. Omojuwa (@Omojuwa) September 23, 2019
Unbelievable
I don't think that's his biological son.— #WhineForTheBa (@Williamsspike01) September 23, 2019
Kwankwaso is sending 300 youths to India you said is politics

Elrufai fulfilled his promise and take his kid to public school you said it's politics

I wish your adored Demigods will do politics like this, Nigeria could have been better— Ibrahim Modibbo sanusi 🔴 (@ModibboSanusi) September 23, 2019
Kaduna State renovates 457 schools – Daily Trust | Oh, that's 457 El-Rufai children enrolled then! https://t.co/3IBGqoJEGm— JJ. Omojuwa (@Omojuwa) September 23, 2019
Nothing new
Some Nigerians averred that what the governor did was not new as other political leaders had done the same in the past.
Instances of former Sokoto State Governor Attahiru Bafarawa and the Governor of neighbouring Katsina State, Aminu Masari allude to this. They wondered why the governor had to go around with cameras to publicise what should be normal.
But before @elrufai, here in Sokoto, Gov. Bafarawa's children all attended public school. The only difference between the two is that Bafarawa did NOT make any noise. He was accompanied NOT by any camera. #KudosBafarawa????— Uncle Anass?? (@UncleAnass) September 23, 2019
What Gov. El Rufa'i did is good sending your kid to public school is a good example. But d way he publicized it changes d rationale behind it. Since 2015 Gov @GovernorMasari's children have been in public school and I taught them during my NYSC there. Man did it without publicity— Boss Alkali (@Boss_alkali) September 23, 2019
The reason @GovKaduna publicized it is because back in 2015 he promise to enroll his child into a public school. And people start criticizing him that he didn't fulfill his promise. That is why he make it known to the public so that they can testify he is a man of his word— Auwal Ashiru Aliyu (@aa_maikatako) September 23, 2019
Dangerous
A Nigerian believes that move was dangerous. He cautioned against the security implications of sharing the boy's pictures online.
Nice one your Excellency. My only concern is the security implications. From a professional angle it would have been best if the photos of the young Elrufai was not posted on social media. It does more harm than good. Please take extra precautions to keep him safe.— Timothy O. Avele (@ArmourcopSec) September 23, 2019
Mischievous
Some other Nigerians read mischief to the move by El-Rufai. Some felt it was unnecessarily dramatic as others wondered why the renovation of Capital School had not been extended to their schools.
The son of @elrufai writes & other kids are looking. This is Hollywood height soap opera. pic.twitter.com/vgsxHmIjxa— John Danfulani (@john_danfulani) September 23, 2019
As @elrufai fraudulently spent 198million to renovate Kaduna Capital School for the sole aimed of enrolling his son in other to score a baseless political point ahead of his 2023 Presidential ambition;

Here's the situation at LEA Primary School Ajunwa in the heart of KAD City. pic.twitter.com/3zctzUtFZD— PDP Vanguard (@PDPVanguard) September 23, 2019
Lol. But Kaduna Capital School in Kaduna is just like Sultan Maccido Institute in Sokoto oo. It's standard is very standard.

We expected @elrufai to take him to any LEA within vicinity. Still yet, half a bread is better than none. #ElrufaiScam😂— Uncle Anass💕 (@UncleAnass) September 23, 2019
On coming to power, Masari renovated to "standard" a public school and enrolled his 'children' but nothing has changed in the public education of the state. So I was not moved by Elrufai's action.— Baba-Bala Katsina (@BabaBalaKatsina) September 23, 2019
But some others pointed out that even in the supposed mischief, the goal of getting public schools fixed is achieved.
Oga mi, el-Rufai could've chosen to not renovate the school. He could've even chosen to steal the money earmarked for the project. And nothing will happen. Whether it's a publicity stunt or not, what matters is, it's invested in a beneficial public project that will outlive him. https://t.co/nc3U1fY8HB— Gimba Kakanda (@gimbakakanda) September 23, 2019
They said El-Rufai has enrolled his son in a public school, you claim he renovated the school before the enrollment. Let's not be stupid. The point of having public servants enroll their kids is exactly that: that they pay extra attention to the school's one way or another!— JJ. Omojuwa (@Omojuwa) September 23, 2019
Fix other schools
Good Day Sir, on behalf of Maganda, this is our major problem, UBE MAGANDA PRIMARY SCHOOL ZARIA LG. We have enough and competent teachers but NO classes. You are trying and we are seeing your efforts. Please help our children too.@elrufai @Kaduna_MoE pic.twitter.com/HlkskILa7s— JIbril Alfaa (@jibrilAlfae) September 19, 2019
Institutionalising it
A civil rights group posed the question of making a law mandating all public officials to enrol their children in public schools. Do you agree with that?
@elrufai enrolling his son in a public school today has made the headlines.

Should @nassnigeria pass a national legislation to compel senior public officials to enrol their children in public schools & to abolish private schools in Nigeria?

Retweet if Yes & Like if No— SERAP (@SERAPNigeria) September 23, 2019