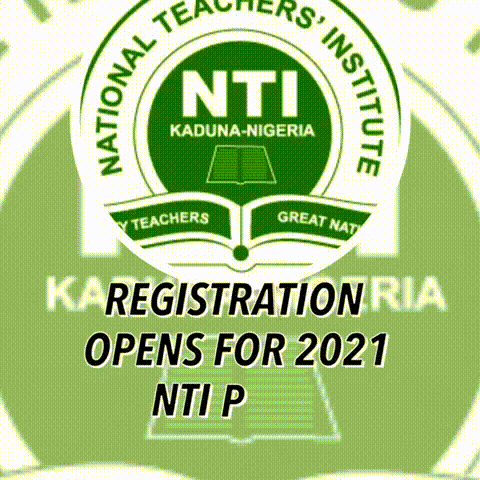 A graduate of the University of Lagos, Stephen Urueye was stabbed to death on Thursday, 4th March, a day after being celebrated at the
university's convocation ceremonies
. Mr Urueye, who studied Medicine and Surgery at the University was reportedly robbed and, in the process, stabbed at the Lagos University Teaching Hospital (LUTH), Idi Araba where he works. Several efforts were made to ensure his survival but all ended up futile as the young doctor gave up the ghost in the early hours of Friday. No arrests have been reportedly made in connection to the incident as at press time. When
EduCeleb.com
spoke with the Nigeria Police later about the incident, the police spokesperson in the Lagos State command, Mr Bala Elkana said
two suspects had since been arrested
in connection to it. This incident occurred less than a week after a young football fan, Kolade Johnson was killed by policemen.
Social media reacts
Meanwhile, social media users have taken to the cyberspace to react to the unfortunate incident using the hashtag
#JusticeForStephen
. One wondered why such a crime could be prepetrated in a hospital environment.
A hospital in an environment of high crime rate. Yet the govt has done nothing to tighten security

Now in one night a young promising Dr, only son, who just convocated on Wednesday, stabbed to death by 9pm AT LUTH GATE + Male and Female hostels robbed! God🤦🏽‍♀️😰#JusticeForStephen pic.twitter.com/G8a3m21UTh — Dr Chioma Nwakanma; The Zobo Sipper (@DrZobo) April 5, 2019
Others shared the same concern.
LUTH (LAGOS UNIVERSITY TEACHING HOSPITAL) SECURITY NEEDS TO DO A LOT BETTER. IT IS BASICALLY NONEXISTENT THIS IS SO SAD!!!#StudentsLivesMatter#JusticeForStephen #BlackFriday #RIPDrStephen pic.twitter.com/ITNWRMPM9w — Pharm. STARBOY (@FierceJersey) April 5, 2019
He dedicated his life to saving the lives of others. Only to have his snatched by a bunch of miscreants. How can we save lives when we are not even safe??? This is madness! #JusticeForStephen pic.twitter.com/2Q6y5xt5y1

— 'Mide M.D (@thequeenayo) April 5, 2019
Nigeria yet loses another star! How many lives have to go before we get it right? A young medical doctor, murdered around the hospital environs! I did not know him personally but he represents everyone of us who faces these challenges in the line of duty. #JusticeForStephen pic.twitter.com/639lDmwb6y — Funa Chukwuma (M.D) (@Friskyfuna) April 5, 2019
Some also paid tributes to the late medical doctor.
R.I.P To This Young Medic Who Just Convocated On Wednesday, And Was Stabbed On Thursday By Some Hoodlums #JusticeForStephen pic.twitter.com/BHiCgyD91R

— D® EFFA™ (@effalixumab) April 5, 2019
It's a shocker that he used to stay on my floor two years ago , it's really a big shock 😪😪 Condolences to everyone that knew and loved him and I wish his family comfort and peace #RIPDrStephen#JusticeforStephen pic.twitter.com/xb0sDpUvrc — Deji (@dna_xo) April 5, 2019
I pray for comfort for his family, they lost a son I pray for comfort for his close friend, they lost a friend I pray for comfort for LUTH, they lost a Doctor I pray 4 comfort for the nation, they lost a world changer

RIP DR STEPHEN You're in a better place#JusticeForStephen pic.twitter.com/9kRSI6qcqx — 3 Chainz 👑 (@ojuokoisaac) April 5, 2019
To think I am finding out the nickname you were hiding from me like this is terribly painful. Just this short period of meeting and knowing you was amazing and now the wicked people of Idiaraba have unjustly taken my friend away. Let's fight for Stephen #JusticeForStephen pic.twitter.com/NGp03BKeLJ — efficacyyinka (@efficacyyinka) April 5, 2019
He did not lose his life, his life was stolen from him… Think about it, they're 2 different things It could have been anyone😓#JusticeforStephen

— Bimsss (@abimbolaa_) April 5, 2019
Where do we get tears to cry 4 you How do we mourn ur death A wicked hand struck life out of you And walk round in peace Will the nation mourn you? Will the justice lift its gavel? Will you come & die again? Tomorrow, another Hero will be gone.#JusticeForStephen @aproko_doctor pic.twitter.com/fJPDvEDyyy — DENG DENG🌐 (@UtchayMillion) April 5, 2019
Stephen is a promising young Doctor, had his Convocation in UNILAG yesterday, robbed & stabbed yesterday right in front of where he works.

Is this the reward for all the years? No where is safe anymore, so much pains & grief everywhere. N I G E R I A #JusticeForStephen 😢 😭 pic.twitter.com/5xMJHJsIO0 — Gbemi Dennis™ (@GbemiDennis) April 5, 2019
For information on Press Releases, Photos, Promotional Events and Adverts, Please Call or Send a Text to 09052129258, 08124662170 or send an email to: info@educeleb.com