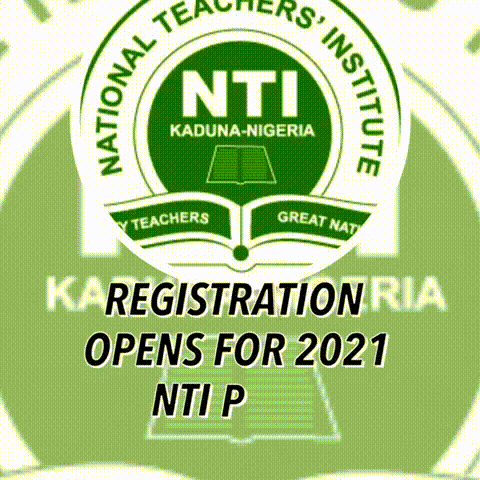 Some school teachers under auspices of the Academic Staff Union of Secondary Schools (ASUSS) in Ogun State have threatened to boycott the marking of scripts of the concluding West African Senior School Certificate Examination (WASSCE) Second Series.
They alleged that the West African Examinations Council (WAEC), which conducts the exam was not taking care of their welfare as some experiences so far constituted "an embarrassment to the teaching profession."
Ogun State Chairman of ASUSS, Mr Akeem Lasisi said the instances of "inhuman treatments" melted out to various supervisors at different examination centres across Ogun State constituted "injustice and dehumanisation."
The union leader also demanded that teachers were cherished and respected being major stakeholders in the education industry.
He also mentioned the National Examination Council (NECO), which like WAEC also allegedly treated teachers in a similar manner.
EduCeleb.com reports that the 2019 WASSCE second series which began on earlier in April and would end on 3rd June.
WAEC showed no concern when supervisor fell ill and died
He gave the instance of a teacher who reportedly died shortly after supervising the WASSCE a week ago to buttress his point.
"A teacher named Mrs Abosede Funmilayo Obiyomi-Akinleye from Sango Ota High School (Senior) slumped while on call duty of WAEC as a supervisor at a centre, The Crescent International School in Ota on Monday 13th May, 2019."
"She was immediately rushed to a private hospital where she spent two days after which she was referred to the Federal Medical Centre, Abeokuta on Wednesday 15th May, 2019 where, after defying all medical interventions, eventually died on Saturday May 18th, 2019."
"Although she did not die at the venue of the examination, her death was obviously a cumulative effect of the stress and trauma of the tedious examination supervision."
Lasisi added that WAEC officials showed no concern to the family of the deceased or her school in the process.
"Surprisingly, the WAEC officials neither show any sign of sympathy nor concern with the family of the deceased or the school by calling or deeming it fit to visit, but rather, she was immediately replaced by another supervisor right at the custodian point (Ota 3)."
"It took the fellow supervisors to contribute money which they used to rush her to the nearest hospital."
"This attitude of the WAEC spoke volume of the reputation of the body and of their staff.
"It simply shows that the body (WAEC) has no regard for lives but values their examination more than the teachers assisting them in doing the job as supervisors."
"This is not only wicked but inhuman on their part."
WAEC allegedly abandons teacher with police over leaked questions
Lasisi also revealed that another teacher, Mr Wasiu Gbolahan from Egba Owode Grammar School (Senior), who was allegedly locked up between Friday, 17th and Monday, 20th May, 2019 due to the leakage of questions screenshot by one of the candidates in the examination hall, which was also posted online.
"Rather than conducting a proper investigation on how the students brought handset into the examination hall or interrogating the candidate and the school invigilators, the said teacher was arrested and abandoned at a Police Station."
"If not for the efforts of the Ogun State Ministry of Education, Teaching Service Commission, Principals in the zone and Union officials who rose up to the challenge, the teacher would not have regained his freedom up till now for an offence he did not commit."
He commended the Obafemi/Owode Zonal Principals, Zonal Education Officer and Zonal Secretary, Teaching Service Commission who "made frantic efforts in ensuring the teacher was granted bail."
While the teacher was incarcerated, Lasisi said the erring candidate and the invigilators "were left alone as free persons."
WAEC only cares about its materials
Lasisi spoke of another case where a teacher from Ibafo Community Senior High School, Mrs Abosede Olubunmi Adelaja was involved in a fatal accident on her way to administer the second paper at a Centre on Monday, 20th May, 2019.
According to him, WAEC did not immediately show concern about her plight but the examination body was more concerned about the safety of its examination materials.
"The woman was rescued by the Ibafo police officers and other public spirited Nigerians."
"She was initially moved to a private hospital in Ibafo and later taken to General Hospital Ikeja.
"In their usual manner, the WAEC's sympathy was towards their green packs, rather than the health of the supervisor."
"She was left in a critical condition at the hospital unattended to by the WAEC."
"It was after the social media alert on the issue by the Union that the examination body through the State Branch Controller visited the woman in question and gave her a token."
"While we appreciate the visit, we observed that the response was not prompt enough and was only done because there was dust raising from some quarters."
"It further goes to confirm that the examination body was not interested in the safety of the life of the supervisor but in their question papers alone."
"We make bold to say that teachers are not second class citizens. They are men and women of integrity that must be accorded respect. It must be mentioned that majority of those who are engaged to do these jobs are senior teachers in their respective schools."
Threatens boycott over poor pay, welfarism
The secondary school teachers' group leader also drew attention to the poor payment aside the issues of welfarism while calling for a boycott of WAEC marking and coordination if things don't improve.
He compared the "dehumanising" treatment of teachers involved in examination supervision, coordination and marking with that of staff of examination bodies who are "well treated".
"They are well paid with mouth-watering sums for their inconveniences. They are always lodged in good hotels during the periods the exercises last, yet examiners and supervisors are poorly paid and treated with disdain because of the notion that teachers are participating in supervision and marking of scripts not because of what they want to get as remunerations but for the passion they have for teaching as teachers and educationists."
"It has now come to the point where serious appeal is sounded to our colleagues to stop risking their lives through unnecessary agitation/lobbying/scheming for an opportunity to be appointed as WAEC/NECO supervisors and examiners during marking exercise."
"It is shocking and disgusting to see teachers struggling to gatecrash as examiners at marking centres or lobbying officials to be appointed as supervisors despite the poor pay they receive when compared to the stress involved."
"Of what importance is the money paid for the work done that fails to measure up with the rigours and untold hardship suffered in the course of discharging the duties?"
"Most of our colleagues often breakdown after the exercise. Some suffer health challenges because of sleepless night. It is the value we place on ourselves and profession that these examination bodies will place on us."
"No wonder why they now see us as individuals who cannot survive without their stipend and this makes them treat us without any regard.
"It is high time the personnel of these examination bodies were left to handle their examinations by themselves.
"It is disturbing to see a supervisor being paid less than twenty thousand naira after running up and down for a month in spite of all the hazards or a graduate of Chemistry of over twenty years, who stands as Assistant Examiner being paid ten thousand naira for marking over 300 scripts, when their own personnels are always handsomely rewarded."
"It is worse if you as an examiner is found to have lost a script. That day, you will be treated as a common criminal. This is an eyesore. It is the greatest level of injustice and inhuman treatment."
"To all examination bodies, if we do not see reasonable improvement in remunerations and welfare packages for our colleagues, we shall be forced to direct all our teachers to boycott both supervision of exams and marking of scripts in Ogun State and even begin a nationwide campaign, enlightenment and advocacy against such undignified duties."
The union said it had called for the review of remunerations for supervisors and examiners but it had yielded no results.
"The bodies (WAEC and NECO) continue to rake in trillions of naira annually by way of examination fees from candidates but they continue to pay paltry sums to examiners and supervisors who are ad hoc staff under the pretext that they are not after gratification, knowing full well that they are not entitled to any benefit under their organisation and the job is not an employment opportunity that can be quoted in the curriculum vitae as a working experience."
"This dehumanisation must stop as we cannot fold our hands and allow our teachers to be treated unjustly again. Our teachers' lives matter to us more than anything else."
WAEC is yet to respond to the allegations made by ASUSS as it's spokesperson, Mr Demainus Ojijoegu promised getting back to EduCeleb.com later.