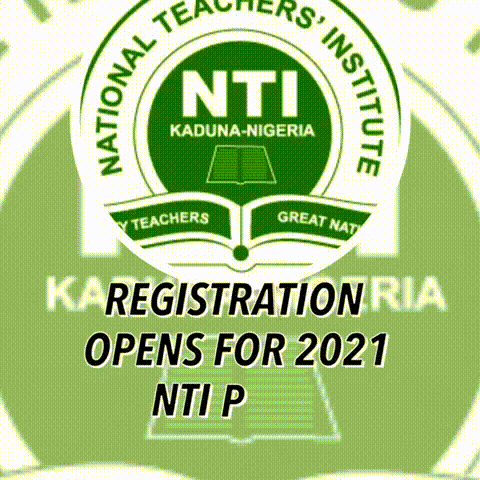 From December 2009, the Nigerian Federal Government under President Goodluck Jonathan began the building of Model Tsangaya/Almajiri schools across Nigeria as an integral part of the Almajiri Education Programme. This was with a view to helping mainstream the Almajiri system in basic education. In this post, EduCeleb.com presents you the list of the schools constructed by the government while giving a background to their existence too.
Background
"Almajiri" is a Hausa word derived from the Arabic word "Almuhajirun", meaning migrants. In Northern Nigeria, it refers to persons who travel far from home in search of Islamic knowledge. Tsangaya, on the other hand, refers to "open learning centre" from Hausa. Both words are alternatively used today in various circles to mean the latter.
The Almajiri are predominantly found in Northern Nigeria with a considerable population in the Southwest of the country too. Almajiri schools are also called Makarantun Allo (slate school), Tsangaya (Learning centre) and Ile-kewu (Arabic school in Yoruba) depending on the context of the usage. They are also in forms of Islamiyyah and Tahfeez (Qur'anic memorisation) schools today.
The Tsangaya/Almajiri system of education is as old as Islam in Nigeria dating back to over a millennium ago, according scholars. Prominent education professor, Babatunde Fafunwa even wrote in his book, "History of Education in Nigeria" that when the British colonialists arrived in the country, they met over 25,000 Islamic schools in Northern Nigeria.
Back then, Arabic language and literacy, which is rendered with the Ajami script facilitated literacy in many of Africa's languages such as Hausa, Swahili, and Kanuri. Relics of the Ajami script is found on some of Nigeria's higher denominations till today. Students could thus read and write using that script before the introduction on Western education.
In the precolonial times, the Almajiri and their teachers (called Mallams) benefitted from both governmental and communal support as the teaching and learning took place. While the Emirs would give grants to Tsangaya schools, communities would welcome and host the Almajiri from time to time.
But this would later change with the British invasion of Northern Nigeria. The Tsangaya schools stopped enjoying government support just as students in them were not regarded as educated. The system was totally downgraded as graduates from it could not use their qualifications to seek government jobs even as skill acquisition was an integral part of the Tsangaya schooling system. Without government support, the students turned to begging and doing menial jobs to survive.
Several efforts had gone on in the post-colonial era towards according the Almajiri some sort of regard especially by communities and state governments. Among such were the establishment of the Northern Board of Arabic and Islamic Studies (NBAIS) in the sixties, the establishment of Islamiyyah schools where Islamic and Qur'anic knowledge were taught from the eighties to the recognition, and the equalization of certificates earned through Tsangaya school system with that of university graduates.
Even after all these, products of the traditional Tsangaya schools did not get recognized as educated in their own rights at the national level. This is evident in the categorization of students produced through the system as "illiterates" continues today.
The Federal government regards the over 9 million Almajiris in Nigeria as out-of-school-children since many of them had acquired little or no Western education up to completing primary school education. Thus, it put up measures to ensure that products of the system were given Western education. This led to the construction of Tsangaya/Almajiri Model schools in various parts of the country as part of attaining the purpose of Universal Basic Education.
The Compulsory, Free Universal Basic Education Act of 2004 is the legal framework for basic education in Nigeria. This law, which sought to make basic education free and compulsory for Nigerians, defines basic education as the six years of primary school and three years of junior secondary school education. States and local governments were to be the ones in control of basic education while the federal government provide intervention in terms of counterpart grants and funding.
Through the Act, agencies were also established to play the roles on behalf of the governments. The Universal Basic Education Commission (UBEC) is the federal agency providing the intervention while each of the states and local governments have the State Universal Basic Education Board (SUBEB) and the Local Government Education Authority (LGEA) respectively.
After the construction of the schools through UBEC, the Federal Government handed them over to their host states through the SUBEBs. A list of the schools EduCeleb.com got from UBEC shows that there are 157 Almajiri Model Schools altogether with most concentrated mainly in the Northeast and the Northwest of the country. The government had three models of its construction of the schools, which are discussed below.
Models of Tsangaya (Almajiri) Model Schools and their facilities
The Federal Government considered three models of its construction and equipment of the Almajiri schools, namely Model I, Model II and Model III. Each model of the Almajiri Education Programme has varying degree of support and interventions. They are the Model I, Model II and Model III.
Model I schools involve the integration of traditional Qur'anic school within its original location. There are 101 Model I schools in the country. Statutory facilities provided are a block of two classrooms and furniture, an administrative block including Office, Store and Toilets, and a hostel block with pupils' lockers. Others are a recitation hall with store and furniture/mats, VIP Toilets, a borehole with overhead-tank, a gate house, and external works and fencing.
Model II schools are quite larger than Model I schools and were meant to accommodate more pupils. The 18 Model II schools spread across Nigeria were built to serve a group of Qur'anic schools within their respective states. In addition to them, there are 36 others funded through the (Tertiary) Education Trust Fund. Statutory facilities in such schools are two blocks of 6 classrooms, an admin block including 5 offices, a library, toilets, a computer room, 2 laboratories and 2 workshops.
Others are a staff quarters to accommodate up to 10 members of staff, a hostel block, toilets and laundry, a recitation hall, one Mallam's residence, a hand-pump borehole, and a motorised borehole with overhead tank. Others a VIP toilet, kitchen and dining, external works and fencing and a gate house.
Model III schools are pre-existing Islamiyyah and Ma'ahad schools supported in terms of rehabilitation and provision of additional infrastructure. Documents from the UBEC and the Federal Ministry of Education did not explicitly state details of such supports unlike they did for the two other models. One of the documents merely gave the number of Model III schools supported by the FG as 138. These are not included in the list below.
Both Model I and Model II schools were also provided with Beds and Beddings with 50 in each Model I school and 100 each in each Model II school. Other infrastructure such as classroom pupils' furniture, teachers' furniture were also provided in each of the school.
List of Tsangaya (Almajiri) Model Schools in Nigeria
As earlier stated, this list includes only the Tsangaya/Almajiri Model Schools built by, or supported with additional buildings by the Federal Government. There are others built by state governments, communities and individuals not stated here. You may come across those ones on your own as you transverse Nigeria. We must emphasise that not all the listed ones below were newly built by the government but there were definitely structures and facilities added to the available ones in such cases.
| | | |
| --- | --- | --- |
| S/NO | STATE | NAME OF SCHOOL AND LOCATION |
| 1 | ADAMAWA | Almajiri Model School, Mubi North LGA |
| 2 | ADAMAWA | Almajiri Model School, Song LGA |
| 3 | ADAMAWA | Abdulmalik Sani Bukar Tsangaya Almajiri School Hausari, Michika Ward I, Michika LGA |
| 4 | ADAMAWA | Model Almajiri School, Mayo Balwa LGA |
| 5 | ADAMAWA | Almajiri Model School Jimeta, Kofare, Yola, Yola North LGA |
| 6 | ADAMAWA | Model Day Primary School, Maiha LGA |
| 7 | ADAMAWA | Model Boarding Primary School, Yolde Pate, Yola South LGA |
| 8 | ADAMAWA | Model Tsangaya School, Fufore LGA (UBE) |
| 9 | BAUCHI | Tsangaya Magayaki Gwaram, Alkaleri LGA |
| 10 | BAUCHI | Tsangaya Alaramma Gundumar Kaafin Lemu, Ningi LGA |
| 11 | BAUCHI | Tsangaya Alaramma Badamasi, Unguwar Kudu, Gamawa LGA (Model 1) |
| 12 | BAUCHI | Model Almajiri School, Darazo LGA (Model 2) |
| 13 | BAUCHI | Model Boarding Primary School, Azare, Katagum LGA. (Boarding ETF) |
| 14 | BAUCHI | Model Boarding Primary School, Buzaye, Bauchi LGA (Boarding ETF) |
| 15 | BAUCHI | Sheikh Dahiru Usman Bauchi Inkil,  Gombe Road, Bauchi LGA (Model 2) |
| 16 | BAUCHI | Tsangaya Alaramma Abdullahi Gaba, Ragwam, Katagum LGA |
| 17 | BAUCHI | Tsangaya Malam Mato Gumau, Toro LGA |
| 18 | BORNO | Mashari Goni Idris Tafizul Qur'an, Mashari Ward, Jere LGA ( Model 1) |
| 19 | BORNO | Goni Suleiman Tsangaya School, Shehuri North Maiduguri, Jere LGA |
| 20 | BORNO | Damboa Tsangaya Kura, Shuwari Damboa LGA |
| 21 | BORNO | Model Boarding Primary School, Dikwa, Dikwa LGA (Boarding ETF) |
| 22 | BORNO | Model Day Primary School, Munguno LGA (Day ETF) |
| 23 | BORNO | Model Day Primary School, Gwoza, Gwoza LGA (Day ETF) |
| 24 | BORNO | Ali-Shiwur Tsangaya School, Damasak Mobbar LGA (Model 1) |
| 25 | BORNO | Former College of Education site Magumeri Road Axis Maiduguri, Konduga LGA |
| 26 | BORNO | Gajiram Ajari Tsangaya, Ajari North Gajiram Nganzai LGA |
| 27 | TARABA | Almajiri Model Education Centre, Jalingo town, Jalingo LGA |
| 28 | TARABA | Model Day Primary School, Ibbi, Ibbi LGA (DAY ETF) |
| 29 | TARABA | Makarantar Almajiri Mutum Biyu Town, Gossol LGA (Model 1) |
| 30 | YOBE | Buniyadi Tsangaya School, Gujiba LGA. (Model 1) |
| 31 | YOBE | Model Day Primary School, Gashua, Gashua LGA (DAY ETF) |
| 32 | YOBE | Model Day Primary School, Geidam, Geidam LGA (DAY ETF) |
| 33 | YOBE | Almajiri Model School, KL 3 Machina Road, Nguru, LGA |
| 34 | YOBE | Almajiri Model School Damagum Town, Fune LGA |
| 35 | YOBE | Model Almajiri School Damturu Town, Damaturu LGA |
| 36 | GOMBE | Model Day Primary School, Nafada, Nafada LGA (Day ETF) |
| 37 | GOMBE | Model Day Primary School, Wuro Lande, Yamaltu Deba (Day ETF) |
| 38 | GOMBE | Sabon Sara Almajiri School Kwami, Kwami LGA |
| 39 | GOMBE | Mal. Hamza Tsangaya Shediya, Funkaye LGA |
| 40 | GOMBE | Malam Muhammadu Basakkwace, Malam Inna, Gombe, Gombe LGA |
| 41 | JIGAWA | Tsangaya Alaramma Jafaru, Dangwani, Sule Tankarkar LGA (Model 1) |
| 42 | JIGAWA | Muhammad Lawan Mai-inji Tsangaya, Mai Aduwa Village, Gagarawa LGA(Model 1) |
| 43 | JIGAWA | Alaramma Mallam Gidan Ruwa Turabu , Kirkasama LGA (Model 1) |
| 44 | JIGAWA | Model Day Tsangaya Primary School, Birniwa, Birniwa LGA (Day ETF) |
| 45 | JIGAWA | Model Boarding Tsangaya Primary School, Gantsa, Buji LGA (Boarding ETF |
| 46 | JIGAWA | Model Almajiri School, Gwiwa, Gwiwa LGA (Model 2) |
| 47 | JIGAWA | Tsangaya School of Alaramma M. Yakubu, Zango Dan Barama Town, Jahun LGA |
| 48 | KADUNA | Makarantar Mal Yusuf Labar at Igabi LGA (Model 1) |
| 49 | KADUNA | Alaramma Mohammad Lawal Islamiyya School, Soba Town, Soba LGA (Model 1) |
| 50 | KADUNA | Makarantar Nurul Islam Jagindi Suke, Jema,a LGA |
| 51 | KADUNA | Makarantar Dan Alhaji Town, Lere LGA (Model 1) |
| 52 | KADUNA | Model Boarding Tsangaya Primary School, Birnin Gwari, B/Gwari LGA |
| 53 | KADUNA | Model Day Tsangaya Primary School, Jere, Kagara LGA (Day ETF) |
| 54 | KADUNA | Model Almajiri School Hunkuyi, Kudan LGA (Day ETF) |
| 55 | KADUNA | Almajiri School at Kubau Town Kubau LGA |
| 56 | KADUNA | Izalatul Bid ah Was Iqamatus Sunnah Unguwar Sobawa (MDGs), Igabi LGA |
| 57 | KADUNA | Model Tsangaya School Unguwar Sobawa (MDGs), Igabi LGA |
| 58 | KADUNA | Model Tsangaya School (UBE), Igabi LGA |
| 59 | KANO | Warawa Tsangaya Islamiyya Model Primary School, Warawa LGA |
| 60 | KANO | Almajiri School, Kwachiri, Albasau LGA |
| 61 | KANO | Kofar Kudu Almajiri Model School, Angawaran-Kwammi Tarai-saya Road, Kibiya LGA |
| 62 | KANO | Model Day Tsangaya Primary School, Bichi, Bichi LGA (Day ETF) |
| 63 | KANO | Model Day Tsangaya Primary School, Gaya, Gaya LGA (Day ETF) |
| 64 | KANO | Model Boarding Tsangaya Primary School, Tsakuwa, Dawakin LGA (Boarding ETF) |
| 65 | KANO | Hayyatudeen Islamiyya Primary School, Kofar Fada, Doguwa LGA (Model 1) |
| 66 | KANO | Almajiri Model School Ganduje Town, Dawakin Tofa LGA (Model 1) |
| 67 | KANO | Makarantar Malan Ibrahim Hamza Tudun Mai Zabi Garo Town, Kabo LGA (Model 1) |
| 68 | KANO | Harbau Almajiri Model School, Tsanyawa LGA |
| 69 | KANO | Makarantar Mal Dahiru Abdullahi Gidan Sherifai Kanwa, Madobi LGA |
| 70 | KANO | Madunatul andab Qur'anic and Islamic School, Dandushe Daibah, Dala LGA |
| 71 | KATSINA | Madarisatu Hadikatul Qur'an Liman Quarters, Funtua LGA (Model 1) |
| 72 | KATSINA | Madrasatu Abibakarih Nissidiq Ulumul Islamiyyah Kwarawan School, Daura, Daura LGA (Model 1) |
| 73 | KATSINA | Madrasatul Islamiyyah Al-Mubarakah, Sabon Gari Danmusa LGA (Model 1) |
| 74 | KATSINA | Model Tsangaya Primary School, Batsari LGA (Day ETF) |
| 75 | KATSINA | Model Boarding Tsangaya Primary School, Jibia LGA (Boarding ETF) |
| 76 | KATSINA | Model Almajiri School Dutsin-Ma LGA. (Model 2 ) |
| 77 | KATSINA | Ma'ahad Uthman Bin Affan, Barhin Quarters, Along Mani Road, Batagarawu LGA |
| 78 | KATSINA | Almajiri School, Mahuta, Kafar LGA |
| 79 | KATSINA | Almajiri School, Kankara Town, Kankara LGA |
| 80 | KATSINA | Almajiri School Babban Mutum, Baura LGA |
| 81 | KEBBI | Abubakar Sadiq Model Almajiri School, Koko, Koko Besse LGA |
| 82 | KEBBI | Ma'ahad Malam Rabakaya Islamiyyah, Permanent Site, Beside J. I. Umar Model Primary School, NEPA Road, GRA, Birnin Kebbi LGA (Model 1) |
| 83 | KEBBI | Model Day Primary School, Gwadangwaji, Birnin Kebbi, Argungu LGA (Day ETF) |
| 84 | KEBBI | Tsangaya Model Day Primary School, Argungu, Kebbi (Day ETF) |
| 85 | KEBBI | Model Almajiri School, Baadariyya, Birnin Kebbi LGA (Model 2) |
| 86 | KEBBI | Mallam Kwaire Qur'anic School, Dakingari, Suru LGA |
| 87 | SOKOTO | Mal. Haruna T-wada Qur'anic School, Sabon Birni LGA (Model 1) |
| 88 | SOKOTO | Mal. Buda Badau Qur'anic School, Bodinga LGA (Model 1) |
| 89 | SOKOTO | Mal. Lawal Qur'anic School, Tambuwal LGA (Model 1) |
| 90 | SOKOTO | Alh. Ibrahim Cindo Kebbe Qur'anic School, Kebbe LGA(Model 1) |
| 91 | SOKOTO | Model Boarding Tsangaya Primary School, Gagi Sokoto LGA (ETF) |
| 92 | SOKOTO | Model Day Primary School, Tambuwal LGA |
| 93 | SOKOTO | Model Almajiri School, Tureta LGA, Sokoto (Model 2) |
| 94 | SOKOTO | Limamin kalambaina Qur'anic School, Kalambaina, Wamakko LGA |
| 95 | SOKOTO | Mal. Muhammad Dan Dare Kaurar Taba Dagawa, Yabo LGA |
| 96 | SOKOTO | Model Tsangaya School, Plot 253 Old Airport Layout, Phase 1, Sokoto South LGA |
| 97 | ZAMFARA | Madrasatu Tanbihul Islamiyya, Danmarke, Bungudu, Bungudu LGA |
| 98 | ZAMFARA | Liman Dara Qur'anic School, Kanwuri, Gusau, LGA (Model 1) |
| 99 | ZAMFARA | Mallam Mahe Kambarawa Qur'anic School, Kauran Namoda LGA (Model 1) |
| 100 | ZAMFARA | Sheikh Balarabe Zawiyya  Qur'anic School, Gusau LGA (Model 1) |
| 101 | ZAMFARA | Model Day Primary School, Gusau, Gusau LGA (Day ETF) |
| 102 | ZAMFARA | Model Day Primary School, Gummi, Gummi LGA (Day ETF) |
| 103 | ZAMFARA | Mallam Bashir Qur'anic School, Yelwa Area, Talata Marafa LGA (Model 2) |
| 104 | ZAMFARA | Mallam Abubakar Umar Qur'anic School at Dankurmi of Dansadau Emirate, Maru LGA |
| 105 | ZAMFARA | Mallam Bawa Umar School for Qur'anic and Sunah, Jangbe, Talata Mafara LGA (Model 1) |
| 106 | ZAMFARA | Mallam Faruqu Naliman Qur'anic School, Maradun LGA |
| 107 | ZAMFARA | Liman Habibu Qur'anic School Tsafe LGA |
| 108 | ZAMFARA | Mallam Abubakar Sarkin Malammai Islamiyya School, Bakura LGA |
| 109 | BENUE | Model Primary School, Katsina Ala Benue |
| 110 | KOGI | Model Day Primary School, Lokoja, Kogi |
| 111 | KOGI | The School of Chief Imam Imane, Olamaboro LGA, Kogi State. (Model 1) |
| 112 | KOGI | The School of Chief Imam of Ankpa, Along College of Education Road, Owelle Ankpa, Ankpa LGA. (Model 1) |
| 113 | KOGI | School of Chief Imam of Anyigba Behind Anyigba Central Mosque, Anyigba Town, Dekina LGA. (Model 1) |
| 114 | KOGI | The School of Chief Imam Gbede, Ijumu LGA, Kogi State. (Model 1) (MDGs) |
| 115 | KWARA | Mallam Abubakar Qur'anic School, Shinawu, Baruten LGA (Model 1) |
| 116 | KWARA | Markaz Ta'alim Arabic Al-Islamiy, Ero-Omo, Ilorin South LGA. (Model 1) |
| 117 | KWARA | Markaz Darul Hikmatil Islamiyyah, Olaoti, Ilorin East LGA. (Model 1) |
| 118 | KWARA | Madrasatul Siratal Mustaqim, Patigi LGA (Model 1) |
| 119 | KWARA | Tsangaya Model Day Primary School, Isale Baani, Ilorin, Kwara (Day ETF) |
| 120 | KWARA | Model Day Primary School, Kaiama LGA. (Day ETF) |
| 121 | KWARA | Ibrahim Islamic Centre, Tepatan, Moro LGA |
| 122 | NASARAWA | Naibin Limamin Akwanga Traditional Qur'anic School, Unguwar Zaria, Akwanga LGA (Model 1) |
| 123 | NASARAWA | Masallachin Imam Almajiri Model School, Unguwar Salami Awei in Awei LGA (MODEL 1) |
| 124 | NASARAWA | Malam Abun Kofa Traditional Qur'anic School, Opposite Science School, Nasarawa LGA |
| 125 | NASARAWA | Model Almajiri School Shabu, Lafia North LGA (Model 2) |
| 126 | NASARAWA | Model Day Primary School, Laminga, Laminga LGA (Day ETF) |
| 127 | NASARAWA | Model Almajiri School Toto, Toto LGA (Model 2) |
| 128 | PLATEAU | Sabon Gidon Kanar Almajiri School, Jos South |
| 129 | NIGER | Darul Qur'anic School, Toshon Garin Gulbin Boka, Mariga LGA (Model 1) |
| 130 | NIGER | Ibadur Rahman Schools, Sheikh Abdullahi Road T-Wada, Tunga, Minna, Chanchaga LGA (Model 1) |
| 131 | NIGER | Aliyu Yerima Islamic Model School, Bida, Bida LGA (Model 2) |
| 132 | NIGER | Model Almajiri School Konayi in Paggo, Paikoro LGA (Model 2) |
| 133 | NIGER | Model Boarding Primary School, Kontagora, Kontagora LGA (Boarding ETF) |
| 134 | NIGER | Model Day Primary School, Minna, Chanchagi LGA (Day ETF) |
| 135 | NIGER | Tanbilhul Islam Sheikh Jibril Memorial Nursery and Primary School, Mokwa, Jebba Road, Mokwa LGA (Model 1) |
| 136 | NIGER | Madrasatul Nurul Islam, Bida Road Kpakungu, Minna Chanchangi LGA |
| 137 | FCT | Model Day Primary School, Gwagwalada FCT |
| 138 | FCT | Al-ilmu Nursery and Primary School Kubwa |
| 139 | LAGOS | Lutful-lah Arabic Almajiri School, Orofin, Ibeju Lekki LGA, Lagos (Model 1) |
| 140 | OGUN | Alasalatu College, Oke-Effon, Abeokuta North LGA (Model 1) |
| 141 | OGUN | Almajiri Model School Owode town, Owode LGA, Ogun State |
| 142 | OGUN | Zulihat Abiola Memorial Comprehensive High School, Osiele, Abeokuta, Odeda LGA |
| 143 | ONDO | Imam Muhammad Arabic and Islamic Institute, Ikare, Akoko LGA, Ondo State. (Model 1) |
| 144 | ONDO | Almajiri's School Building, along Ijare road, Akure South LGA |
| 145 | EKITI | Islamic Modern School, Esun Ikole, Ekiti, Ikole LGA (Model 1) |
| 146 | OSUN | Raodatul Dirasatul Islamiyya and Arabic School, Ikirun, Ifelodun LGA (Model 1) |
| 147 | OSUN | Zumratul Mumin Al-Adabiyah Qur'anic and Arabic School, Osogbo, Osogbo LGA (Model 1) |
| 148 | OSUN | A-Haramain Institute of Arabic and Islamic Studies, Oke-Sunna, Ededimeji, Ede, Ede South LGA. |
| 149 | OSUN | Umar Bin Khatab School for Arabic and Islamic, Olukotun Area, Oke Bode, Iwo, P.O. Box 612, Iwo, Iwo LGA. |
| 150 | OYO | Markaz Nafiu Arabic Training Institute, Iseyin, Iseyin LGA (Model 1) |
| 151 | OYO | College of Arabic Studies and Islamic Education Oyo Central, Atiba LGA (Model 1) |
| 152 | OYO | Markaz AL- Mahmoun Study Centre, Apata, Iddo LGA (Model 1) |
| 153 | OYO | Olore Islamic and Rehabilitation Center, Geeru Town, Near Ajibade, Akinyele LGA, (Model 1) |
| 154 | OYO | Nasiruddeen Islamic Institute, Fofo Area, Ilesha Ibariba Road, Saki, Saki West LGA |
| 155 | RIVERS | Model Almajiri School, Omerelu, Ikwere LGA (Model 2) |
| 156 | EDO | Hira Comprehensive School, Iyakpi, Etsako West LGA (Model 1) |
| 157 | EDO | Model Day Primary School, Auchi, Etsako West |