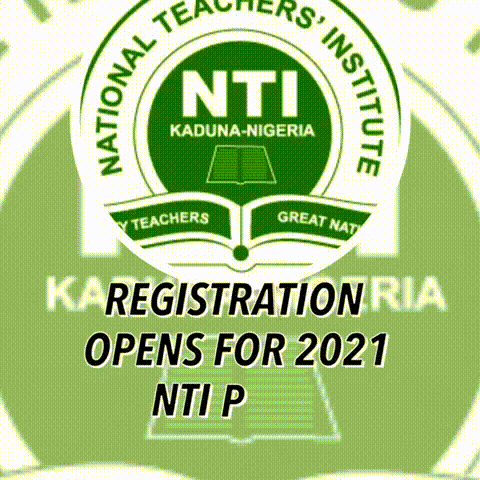 The Ogun State government has introduced a new internship scheme in place of its earlier conducted recruitment exercise of teachers into public schools.
Recall that the Ogun State Universal Basic Education Board (SUBEB) conducted the recruitment of 1,500 teachers in the last quarter of 2019 and qualified applicants were later shortlisted for interviews.
However, the COVID-19 pandemic, which brought about the closure of schools for almost six months, stalled the exercise.
Rather than employing such teachers over the past months since reopening schools, the government did something else.
Earlier this week, the Ministry of Education, Science and Technology announced what it tagged the Ogun State Teaching Experience Acquisition Channel (Ogun TEACh).
It described this as "a special intervention scheme designed to fill the existing vacancies in the Public Primary/Secondary Schools and Technical Colleges in the State."
This development has raised concerns among the applicants who protested what they suspected to be a cancellation of their recruitment.
The applicants protested at the Governor's Office, carrying placards with various inscriptions begging Governor Dapo Abiodun to release their appointment letters.
But the state government announced fresh process of recruiting some teachers who would serve as interns for a period of two years.
The candidates expressed fears that the government had subtly cancelled their recruitment and opted for new approach.
An applicant from Abeokuta South, who spoke on behalf of the protesters, Yemi Oyeleye, appealed to the governor to consider them for the job, having waited for many months. He said they were shocked to see another statement from the Education Commissioner announcing the recruitment of teachers as interns.
According to him, some of them were sacked by their employers after the state government announced that their appointment letters were ready.
In his reaction, the State Chairman of SUBEB, Dr. Femi Majekodunmi, denied cancellation of the process, but blamed the delay on paucity of funds.
He said: "The board did not cancel the appointment. This is a kind of let's say interim thing. It is a contract for two years. We have not cancelled their recruitment; it is still there.
"But, if they want to partake in this new recruitment, they are free to take part.
"Government did not forget them, it is the situation of things and paucity of funds. But, the interim recruitment is available for them to partake."
This claim of funds paucity comes amidst the state government's refusal to access the Universal Basic Education Commission (UBEC) grants since 2019 when the Dapo Abiodun administration came to power.
Meanwhile, the Commissioner for Education, Professor Abayomi Arigbabu said applicants interested in the Ogun TEACH should apply/register through the Ogun State Job Portal by logging into www.teach.ogunstate.gov.ng.
The period of Online Registration is between Wednesday 31st March and Tuesday, 13th April, 2021.
Successful applicants to be known as TEACh interns would thereafter be deployed to Local Government Areas in dire need of their services and will be given a stipend on monthly basis for a period of Two (2) years, after which they would be assessed on parameters ranging from expertise, commitment to duty, punctuality, respect for constituted authority and willingness to work wherever they are posted to, among others.
"Outstanding Teach Interns may be considered for full employment if and when such opportunity arises after the expiration of their internship," he added.
For information on Press Releases, Photos, Promotional Events and Adverts, Please Call or Send a Text to 09052129258, 08124662170 or send an email to: info@educeleb.com