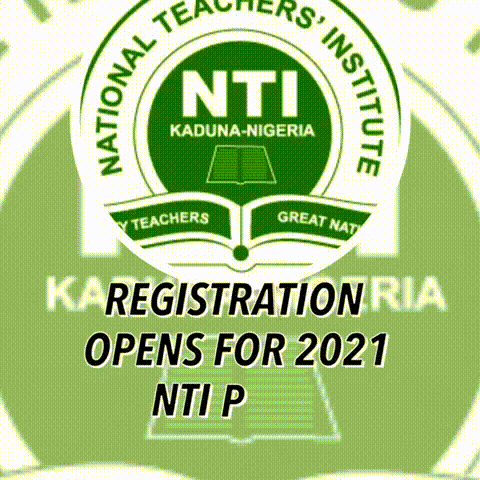 This post contains data on the cases of examination malpractices during the 2020 Unified Tertiary Matriculation Examination (UTME).
Imo State topped in the numbers of detected incidences of such malpractices in the main qualifying exam for tertiary education in Nigeria.
With 28 listed cases, the state had the highest of the total 195 malpractices recorded nationwide during the examinations.
Data EduCeleb.com obtained from the Joint Admissions and Matriculation Board (JAMB) showed that Imo is closely followed by Anambra with 16 cases.
Each of Enugu, Kaduna and Kano states recorded 15 cases.
Among states with the least recorded cases of examination malpractices with one each are Yobe, Sokoto, Gombe and Adamawa.
The infographics below gives a breakdown of how each state fared.
Note that six states recorded no case of examination malpractices, according to the JAMB data.
The board noted that prima facie cases of examination misconduct have been made against all these candidates.
Also, the activities at nine Computer Based Test (CBT) centres got rejected by JAMB.
The centres cutting across Abia, Enugu, Kogi, Kwara, Lagos Nassarawa, Ogun, Oyo and Kano states were affected by what it called "technical deficiency and alleged connivance with candidates to cheat."
EduCeleb.com recalls that over 1.9 million candidates wrote the UTME in March, 2020. That is the highest number of candidates recorded at a sitting in the over four decades history of the examining body.
The data identified that 89 candidates were caught for examination by proxy, 32 candidates for smuggling mobile phones and devices into the examination hall, 26 candidates were caught for convenience to cheat, 24 candidates for attempting to cheat.
Also, nine candidates were listed for unruly behavior, seven candidates were found to have carried out double registrations, four candidates tampered with their examination document, three candidates were caught for forceful entrance while one candidate was found to have faked vital documents.
As the infographics above shows, when compared with that of recent years, the incidence of examination malpractices by UTME candidates was on the decline.
In 2019, a staggering number of 16,586 cases of malpractices were identified while in 2018, it was 280.
The cases were 2,508 in 2017 and even higher at 3,462 in 2016.
However, the number of exam malpractices recorded in 2015 was 2,581.
EduCeleb.com observed that from the data breakdown that what counted as malpractices varied across years. Particularly, cases of "lateness to examination hall" were counted among offences in earlier years.
Below is the list of such other malpractices and the identities and offences of the culprits for the 2020 UTME.
List of examination malpractices cases in 2020 UTME
| | | | |
| --- | --- | --- | --- |
| S/N | NAME | STATE | TYPE OF MISCONDUCT |
| 1 | Njoku Chinwendu Uloma | ABIA | Examination by Proxy |
| 2 | Ukaukwu Chineyenwa Victoria | ABIA | Smuggled mobile phone into the Exam Hall |
| 3 | Uche Michael Emeka | ABIA | Smuggled mobile phone into the Exam Hall |
| 4 | Prince Chidera Orji | ABIA | Connivance to Cheat |
| 5 | Ukoha Precious Amarachi | ABIA | Connivance to Cheat |
| 6 | Ukeachu Ginika Pamela | ABIA | Connivance to Cheat |
| 7 | Ukeagbu Godspower Desmond | ABIA | Attempt to cheat |
| 8 | Asogwara Chinonyerem Fabian | ABIA | Attempt to cheat |
| 9 | Omwuka Eunice Okwukwe | ABIA | Examination by Proxy |
| 10 | Abraham Danladi | ADAMAWA | Examination by Proxy |
| 11 | Ebei Stephen Otei | AKWA-IBOM | Attempt to cheat |
| 12 | Nworie Anayo Elijah | AKWA-IBOM | Examination by Proxy |
| 13 | Stephen Emmanuel Anthony | AKWA-IBOM | Examination by Proxy |
| 14 | Israel Michael Bassey | AKWA-IBOM | Examination by Proxy |
| 15 | Edward Emmanuel Bassey | AKWA-IBOM | Smuggled Mobile Phone into the Exam hall |
| 16 | Nza Ogaji Paul | AKWA-IBOM | Examination by Proxy |
| 17 | Iwuchukwu Chidera Jessica | ANAMBRA | Connivance to Cheat |
| 18 | Okeke Somtochuckwu Christian | ANAMBRA | Examination by Proxy |
| 19 | Ike Macillinus Chinonso | ANAMBRA | Examination by Proxy |
| 20 | Precious Chiazor Akazie | ANAMBRA | Connivance to Cheat |
| 21 | Nnadi Chison Bethelomen | ANAMBRA | Connivance to Cheat |
| 22 | Okoroafor Promise Chukwuemerie | ANAMBRA | Attempt to cheat |
| 23 | Anachuna Vincent Izuchukwu | ANAMBRA | Examination by Proxy |
| 24 | Ejike Kelechi Kingsley | ANAMBRA | Examination by Proxy |
| 25 | Umeh Chisom Prisca | ANAMBRA | Examination by Proxy |
| 26 | Uche Chinerherem Precious | ANAMBRA | Examination by Proxy |
| 27 | Akaolisa Goodness Chinazaekpere | ANAMBRA | Examination by Proxy |
| 28 | Echeta Anthony Chisom | ANAMBRA | Examination by Proxy |
| 29 | Umeonyagu Ozioma Victoria | ANAMBRA | Examination by Proxy |
| 30 | Okeke Chizoba | ANAMBRA | Examination by Proxy |
| 31 | Okoro O. Precious | ANAMBRA | Examination by Proxy |
| 32 | Okafor Charity Adaku | ANAMBRA | Examination by Proxy |
| 33 | Ibrahim Umar Ibrahim | BAUCHI | Smuggled mobile phone into the Exam Hall |
| 34 | Usman Bilal | BAUCHI | Examination by Proxy |
| 35 | Abdulmalik Sa'ad Muhammed | BAUCHI | Smuggled mobile phone into the Exam Hall |
| 36 | Otokpa Margaret Ene | BENUE | Smuggled mobile phone into the Exam Hall |
| 37 | Nyiyongu Jonathan Tersoo | BENUE | Smuggled mobile phone into the Exam Hall |
| 38 | Fahad Sadiq | BORNO | Forceful Entrance |
| 39 | Ibrahim Musa Idaya | BORNO | Smuggled mobile phone into the Exam Hall |
| 40 | Ibrahim Mohammed | BORNO | Connivance to Cheat |
| 41 | Bessong Francis Bessong | CROSS RIVER | Examination by Proxy |
| 42 | Ncha Precious Akie | CROSS RIVER | Connivance to Cheat |
| 43 | Abejeshi Michael Favour | CROSS RIVER | Connivance to Cheat |
| 44 | Ishaje Joseph Igbaji | CROSS RIVER | Examination by Proxy |
| 45 | Ogar Joseph | CROSS RIVER | Examination by Proxy |
| 46 | Chikwendu Nwando Ogechukwu | DELTA | Smuggled mobile phone into the Exam Hall |
| 47 | Edeh Emeka Miracle | DELTA | Smuggled Electronic Device into the Exam hall |
| 48 | Eze, Levi Chinaecherem | EBONYI | Smuggled mobile phone into the Exam Hall |
| 49 | Isiama Ngele Ogonna | EBONYI | Double Registration |
| 50 | Nwani John | EBONYI | Examination by Proxy |
| 51 | Nsofor Amaoge Maureen | EDO | Examination by Proxy |
| 52 | Afolabi Aminebue Emmanuel | EDO | Smuggled mobile phone into the Exam Hall |
| 53 | Omofuma Osemekhian | EDO | Examination by Proxy |
| 54 | Joy Osamemoh | EDO | Examination by Proxy |
| 55 | John Femi Emmanuel | EKITI | Attempt to cheat |
| 56 | Obaalele Siver Ohio | EKITI | Attempt to cheat |
| 57 | Adeleye Ismaila Oluwafemi | EKITI | Smuggled mobile phone into the Exam Hall |
| 58 | Adeyeye Emmanuel Peculiar | EKITI | Attempt to cheat |
| 59 | Nnamani Anthony Chimaobi | ENUGU | Connivance to Cheat |
| 60 | Odobuchi Emmanuel Ifeanyi | ENUGU | Connivance to Cheat |
| 61 | Nnamani Oge Augustina | ENUGU | Examination by Proxy |
| 62 | Igbonekwu Ifesinachi Lilian | ENUGU | Examination by Proxy |
| 63 | Ladipo Anita Oluwakemi | ENUGU | Unruly Behaviour |
| 64 | Akpanowo Peace E. | ENUGU | Attempt to cheat |
| 65 | Kama Paul | ENUGU | Attempt to cheat |
| 66 | Kalu Chinecherem Nnenna | ENUGU | Attempt to cheat |
| 67 | Ufele Henry Chinecherem | ENUGU | Examination by Proxy |
| 68 | Igbonekwu Ifesinachi Lilian | ENUGU | Examination by Proxy |
| 69 | Nweke Chioma Faith | ENUGU | Examination by Proxy |
| 70 | Ike Miracle Ebubechukwu | ENUGU | Examination by Proxy |
| 71 | Chukwu Amarachi Anastecia | ENUGU | Attempt to cheat |
| 72 | Nweke Chinecherem Esther | ENUGU | Attempt to cheat |
| 73 | Adeyoyin Michael | ENUGU | Examination by Proxy |
| 74 | Ngbede Augustine | FCT | Smuggled mobile phone into the Exam Hall |
| 75 | Abdullahi Kpada Yusuf | FCT | Smuggled mobile phone into the Exam Hall |
| 76 | Adamu Sadiq | FCT | Attempt to cheat |
| 77 | Muhammed Auwal Abdullah | GOMBE | Examination by Proxy |
| 78 | Ugwa Chibuike Peter | IMO | Attempt to cheat |
| 79 | Ibeto Emmanuel Chibueze | IMO | Examination by Proxy |
| 80 | Obasi Michael Chukwukadibia | IMO | Tampering with Exam documents |
| 81 | Iyo Homa Esther | IMO | Tampering with Exam documents |
| 82 | Ovuoh Habib Ebuka | IMO | Tampering with Exam documents |
| 83 | Elechi Ruth | IMO | Tampering with Exam documents |
| 84 | Harry Happiness | IMO | Attempt to cheat |
| 85 | Ahamefulla Chijindu Maryrose | IMO | Examination by Proxy |
| 86 | Osuji Chisom John | IMO | Unruly Behaviour |
| 87 | Ben-Orji Wisdom Chukwuebuka | IMO | Examination by Proxy |
| 88 | Augustine Rosemary | IMO | Forceful Entrance |
| 89 | Ugochi Theodarate Akubuokwu | IMO | Unruly Behaviour |
| 90 | Dating Jonathan | IMO | Attempt to cheat |
| 91 | Obi Precious Ada | IMO | Examination by Proxy |
| 92 | Ukasoanya Victor Chigozie | IMO | Examination by Proxy |
| 93 | Nwankwo Assumpta Amarachi | IMO | Examination by Proxy |
| 94 | Chukwu Precious Olileanya | IMO | Examination by Proxy |
| 95 | Onuorah Victor Chijioke | IMO | Examination by Proxy |
| 96 | Mbata Cherechi Enzo | IMO | Examination by Proxy |
| 97 | Agala Glory Enruchi | IMO | Examination by Proxy |
| 98 | Amuneke Precious Onyekachi | IMO | Unruly Behaviour |
| 99 | Ngorka Chisom Cosmas | IMO | Examination by Proxy |
| 100 | Oluigbo Chinaemerem Henry | IMO | Smuggled mobile phone into the Exam Hall |
| 101 | Okafor Chiamaka Maryqueendalene | IMO | Examination by Proxy |
| 102 | Ibe Ye Justin Uzochukwu | IMO | Unruly Behaviour |
| 103 | Nneji Justine Ifechukwu | IMO | Examination by Proxy |
| 104 | Amaechi Christian | IMO | Examination by Proxy |
| 105 | Remigius Obidique | IMO | Examination by Proxy |
| 106 | Sàlisu Sani | JIGAWA | Smuggled mobile phone into the Exam Hall |
| 107 | Muhammad Muhammad Shiroma | JIGAWA | Smuggled mobile phone into the Exam Hall |
| 108 | Adamu Sabo Alhaji | JIGAWA | Smuggled mobile phone into the Exam Hall |
| 109 | Rabiu Abdulwasiu | JIGAWA | Smuggled mobile phone into the Exam Hall |
| 110 | Ya'u Khadija Sani | JIGAWA | Smuggled mobile phone into the Exam Hall |
| 111 | Idris Yusuf Isah | KADUNA | Examination by Proxy |
| 112 | Murtala Aisha | KADUNA | Attempt to cheat |
| 113 | Mohammed Abba | KADUNA | Examination by Proxy |
| 114 | Kindness A Isah | KADUNA | Attempt to cheat |
| 115 | Dauda Suleiman Muhammad | KADUNA | Examination by Proxy |
| 116 | Shuaibu Hamza | KADUNA | Examination by Proxy |
| 117 | Ugbe Philomena Adornimye | KADUNA | Examination by Proxy |
| 118 | Anas Ibn Jafaru | KADUNA | Examination by Proxy |
| 119 | Shitu Yahaya | KADUNA | Smuggled electronic device into examination Hall |
| 120 | Asmau, Hassan Sabo | KADUNA | Smuggled electronic device into examination Hall |
| 121 | Moses Naomi | KADUNA | Double Registration |
| 122 | Clifford Mercy | KADUNA | Double Registration |
| 123 | Tahil Abubakar | KADUNA | Examination by Proxy |
| 124 | Musa Anas | KADUNA | Examination by Proxy |
| 125 | Mohammed Sani Aisha | KADUNA | Examination by Proxy |
| 126 | Hashimu Aliyu Harazumi | KANO | Examination by Proxy |
| 127 | Lawan Salihu Dantanko | KANO | Examination by Proxy |
| 128 | Taofeeq Abdulhakeem | KANO | Examination by Proxy |
| 129 | Abdullahi Usman Haruna | KANO | Examination by Proxy |
| 130 | Mohammed Ahmad Ubah | KANO | Smuggled mobile phone into the Exam Hall |
| 131 | Mohammed Abdullahi Sani | KANO | Connivance to Cheat |
| 132 | Zanna Ahmad Muhammad | KANO | Examination by Proxy |
| 133 | Martin's Marshal Ikenna | KANO | Examination by Proxy |
| 134 | Garba Haruna | KANO | Examination by Proxy |
| 135 | Muhammed Sabiu Sani | KANO | Examination by Proxy |
| 136 | Uba Bashir Ibrahim | KANO | Examination by Proxy |
| 137 | Ibrahim Jafar Bello | KANO | Examination by Proxy |
| 138 | Aliyu Abba Abubakar | KANO | Examination by Proxy |
| 139 | Abdullahi Kamilu Saleh | KANO | Examination by Proxy |
| 140 | Ibrahim Abba | KANO | Examination by Proxy |
| 141 | Moses Unekwu | KOGI | Examination by Proxy |
| 142 | Hussaini Usman | KOGI | Examination by Proxy |
| 143 | Yekini Sikiru Ayinde | KWARA | Attempt to cheat |
| 144 | Ibrahim Ahmed | KWARA | Connivance to Cheat |
| 145 | Ogunmola Oluwadamilola | KWARA | Connivance to Cheat |
| 146 | Ashiegbu Chukwuka Anthony | KWARA | Unruly Behaviour |
| 147 | Jimoh Faruq Umar | KWARA | Attempt to cheat |
| 148 | Ogoke Favour Victor | LAGOS | Connivance to Cheat |
| 149 | Kalu Divine Favour | LAGOS | Connivance to Cheat |
| 150 | Jubril Olamide Ahmed | LAGOS | Connivance to Cheat |
| 151 | Yahya Sulaiman Abdulrahman | LAGOS | Connivance to Cheat |
| 152 | Kareem Mueez Omogbolahan | LAGOS | Examination by Proxy |
| 153 | Olabinjo Risikat Wuraola | LAGOS | Connivance to Cheat |
| 154 | Nollah Olamide Simon | LAGOS | Double Registration |
| 155 | Olaiya Damilola Jamiu | LAGOS | Connivance to Cheat |
| 156 | Fabunmi Mofopefoluwa | LAGOS | Connivance to Cheat |
| 157 | Agaba James Waseni | NASARAWA | Examination by Proxy |
| 158 | Jacob Jonathana Odeh | NASARAWA | Examination by Proxy |
| 159 | Adamu Danjuma | NASARAWA | Attempt to cheat |
| 160 | Adewunmi Oluwaseun Michael | NASARAWA | Unruly Behaviour |
| 161 | Success Adams | NASARAWA | Smuggled Mobile Phone into the Exam hall |
| 162 | Ogbu Kelechi David | OGUN | Connivance to Cheat |
| 163 | Olatunji Ibukun Oluwaseyi | OGUN | Connivance to Cheat |
| 164 | Adesanjo Muize Oladimeji | OGUN | Smuggled mobile phone into the Exam Hall |
| 165 | Oluwadare Ayoola Emmanuel | ONDO | Unruly Behaviour |
| 166 | Omomo Samson Oluwasunkanmi | ONDO | Connivance to Cheat |
| 167 | Melodi Aanu Bunmi | ONDO | Connivance to Cheat |
| 168 | Akande Abiodun Quadri | OSUN | Smuggled mobile phone into the Exam Hall |
| 169 | Oluwagbemiga | OSUN | Examination by Proxy |
| 170 | Adesina Aishat Odunola | OSUN | Forceful Entrance |
| 171 | Shobade Victory | OSUN | Examination by Proxy |
| 172 | Adeleke Anuoluwapo | OYO | Attempt to cheat |
| 173 | Ugwu Chioma Vivian | OYO | Examination by Proxy |
| 174 | Olayinka Omotola Joshua | OYO | Examination by Proxy |
| 175 | Bitrus Dorathy Vwaman | PLATEAU | Smuggled electronic device into examination Hall |
| 176 | Zwalkur Vongjen Nimze | PLATEAU | Examination by Proxy |
| 177 | Hosea Kingsley Mangaji | PLATEAU | Examination by Proxy |
| 178 | Kingsley Dalyop | PLATEAU | Examination by Proxy |
| 179 | Yahaya Ture Maryam | PLATEAU | Smuggled mobile phone into the Exam Hall |
| 180 | Aliyu Suleiman Musa | PLATEAU | Examination by Proxy |
| 181 | Paul Kwales Usman | PLATEAU | Double Registration |
| 182 | Amos Ultimate Enock | PLATEAU | Double Registration |
| 183 | Umar Musa Bilyaminu | PLATEAU | Examination by Proxy |
| 184 | Babani Aminu Hussain | PLATEAU | Examination by Proxy |
| 185 | Othniel Cornelius Nelson | PLATEAU | Unruly Behaviour |
| 186 | Solomon Blessing | PLATEAU | Smuggled Electronic Device into the Exam hall |
| 187 | Muhammed H. Hassan | PLATEAU | Examination by Proxy |
| 188 | Dagogo Daniel Omiete | RIVERS | Attempt to cheat |
| 189 | Jackson Emmanuel | RIVERS | Faking of vital document |
| 190 | Azundah Chidinma | RIVERS | Smuggled electronic device into examination Hall |
| 191 | Konglyet Lohdep | RIVERS | Examination by Proxy |
| 192 | Bessong Francis Bessong | RIVERS | Examination by Proxy |
| 193 | Viola Omelukor | RIVERS | Attempt to Cheat |
| 194 | Sahabi Bello Shamsudeen | SOKOTO | Smuggled electronic device into examination Hall |
| 195 | Muhammad Ashami | YOBE | Double Registration |
For information on Press Releases, Photos, Promotional Events and Adverts, Please Call or Send a Text to 09052129258, 08124662170 or send an email to: info@educeleb.com