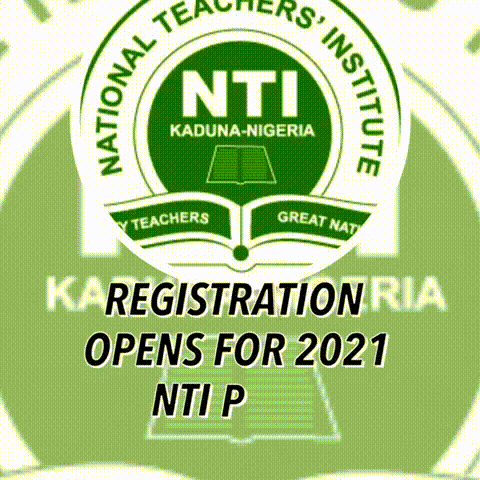 By Ahmad Muhammad Danyaro
Giants strides made by man are usually relieved with pomp and pageantry. Some roll out the milestone amidst glass clinging. Some play the breakthrough low but all in praises and in anticipation of better future ahead.
In this momentous instance, the success story always overshadows the nauseating hurdles and barricades accompanying such feats. Naturally some people excel in various ways of life, they standout in anything they venture into, they are shining light, they shape their environment and their world.
However, despite the society convulsion threatening the survival of the contemporary society one can still boast of great men as few as they are who stand tall in the society.
Men who write their names in gold while others write in charcoal in the heart of thousands of people, they can never be forgotten the name and good deeds of such men will always shine stars. Such individuals of unique poise are celebrated everywhere, an action which encourages them to reach their peak. Thereby, serving as an impetus to younger generation.
How else can one describe the a super-academic and administrator of no mean repute, Professor Abdallah Uba Adamu, Vice Chancellor of National Open University of Nigeria as he clocks the age of 64?
All he ever wanted as a child to do in life was to make a difference in other people's lives. As a child, he thought the only way to accomplish this was to engage in a vocation where his impact would be most felt. Some decades later, Professor Uba is doing what he always wanted to do – impart knowledge.
Abdallah is an extra ordinary academic who has overcome all manner of obstacles ranged on his path. People have criticized his guts and sometimes daring academic stubbornness, but he has the knack for succeeding in virtually all scholarly enterprises he has embarked upon in life.
In his success story, few people erroneously tend to view it as if he employed underhand tactics to achieve them and in the process underestimate his midas touch. The fact remains that he attained his present height through dint of hard work and unparalleled exhibition of moral discipline.In the lives of many, birthdays are usually periods for sober reflections.
The period for stocktaking. Numerous personalities with eyes on the verdict of history use such occasions to reflect on their contributions to the betterment or otherwise of their societies.
For the NOUN Boss, he would have wished that the occasion of his 64th Birthday anniversary be on 25th April, 2020 be observed silently in strict compliance with his natural humility and simplicity and the sover mood of the world amidst Coronavirus scare.
But the man is not an ordinary man today as he is seating atop the largest university in Africa with marvelous unprecedented achievement to display.
Adamu was born in Daneji, Kano city, Kano State, on 25 April 1956. He received his undergraduate B.Sc (Education) degree in Education, Biology and Physiology in 1979 at Ahmadu Bello University.
He did his National Service at a high school in Umoarkrika, Imo State, before he proceeded to Chelsea College, University of London where he earned Master of Arts in science education in 1983. He earned his doctorate at the University of Sussex in 1988 under the sponsorship of the Commonwealth Scholarship Commission.
Adamu began his academic career in 1980 when he was employed as Graduate Assistant in Bayero University. He rose through ranks to become professor of Science Education and Curriculum Studies in 1997.
In 2004, he presented in his Professorial Inaugural Lecture, "Sunset at Dawn, Darkness at Noon: Reconstructing the Mechanisms of Literacy in Indigenous".
Communities in which he explored the use of Arabic alphabet as Hausa language literary devices in Ajami writings. He proposed what he called 'Ajamization of Knowledge' as an alternative educational strategy for millions of Qur'anic school pupils to acquire contemporary education in a literary script they know, rather than Latin alphabet.
Adamu was Fulbright African Senior Research Scholar at the Center for Studies in Higher Education, University of California from 1991 to 1992.
While there, he wrote a monograph, Reform and Adaptation in Nigerian University Curricula, published by The Edwin Mellen Press, New York, in 1994, which explores the transfer of educational influence and structures from the United States to Nigeria, and the substitution of British educational system in Nigeria in the process.
Adamu has given commissioned lectures at Rutgers State University of New Jersey, New Brunswick (2015), University of Warsaw Poland (2012), Institute of Mediterranean and Oriental Cultures, Polish Academy of Sciences, Warsaw, Poland (2012), University of Florida (2010), University of Basel, Switzerland (2009), Barnard College,Columbia University, New York (2007), School of African and Oriental Studies, University of London (2006), and Institute für Afrinkanishe, University of Koln, Germany (2004).
The story of this task master is that of triumph of the human vicissitude. His life is a proof that with strong will to succeed in life and divine nod to one's actions, one can turn all obstacles to blessings.
He is quintessence of humility, apostle of change, a revolutionary and core disciplinarian adept at the evolution of continuity between the past, diligently reshaping today for brighter tomorrow.
The Super Vice-Chancellor's undisputable wits and oratory power is legendary. He is a bastion of stability, he has brought progress and global attention to the National Open University of Nigeria. He has propelled the citadel of learning forward in an unprecedented manner through his visitionary leadership.
He has also demonstrated high sense of integrity, courage, confidence, doggedness, honesty and sincerity of purpose in his task of leading the largest university to greater heights since his appointment three years ago.
The relocation of the University to its permanent head quarters in Jabi Abuja, the assenting by President Buhari of amended NOUN Act passed by the national assembly, the massive constructions at the headquarters and the 78 study centres are some of the few monumental achievement by the Media and Cultural studies Professor.
His appointment as the NOUN Vice-Chancellor back in 2016 by President Muhammadu Buhari, was the turning point for the university otherwise unknown in most parts of the north.
And without wasting time, the dual professor hit the gas from the off by taking some hard, yet necessary decisions aimed at upgrading the status of the university.
For instance, the ending of a long-term regime of out-sourcing the university's portal development and maintenance and replaced by the in-house directorate proved to everyone that Adamu meant business. However, that was just the starting point for a number of precedented things to come.
Ever since his arrival as the VC, there has been consistent approval of the university's programs by the NUC. In other words, the accreditation of every single program the university offers was painstakingly accorded the needed attention and therefore the needed results were recorded at the end.
Suffice it to say that the new university headquarters equally witness transformations in a level never witnessed before. This is because for Adamu, a university is both sound in its programs and magnificent in strictures.
The final leg of the relocation of the headquarters from Lagos to Abuja was also dispassionately carried out earlier in the year.
This has completed the total movement to Abuja, where a spacious, conducive working environment has been provided to all relocating staff.
Coupled with other development structures, the headquarters now boasts of a befitting 5-storey library, one that can only be matched by no other among the Nigerian universities except for the likes of ABUs.
There was another indelible mark curved in the history of the university by the vice-chancellor when the university's proposal was among the few adjudged good enough by the World Bank for its flagship Africa Centre of Excellence on Technology Enhanced Learning (ACETEL), funded by the World Bank, and the only one in Nigeria.
The flurry of some departments commencing their PhD programs, since the successful completion of the former president, Olusegun Obasanjo, is also a pointer to how supportive the Vice-Chancellor has been to the departments and faculties.
A number of prominent Nigerians are now PhD candidates in the university. By any benchmark one deploys to assess him, and in whatever clime in our firmament of the planet earth, Professor Abdallah Uba Adamu, is a stunning success, a unique gift to academic world at this its critical moment in history and he deserve to be celebrated by all and sundry within the Nigerian geography as he turned 64 years.
Happy Birthday to a Father, Teacher and Role Model.