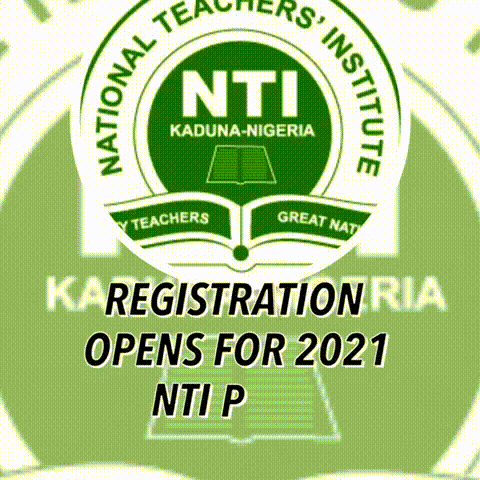 A recently sacked lecturer at the University of Calabar (UNICAL), Joseph Odok has accused the Cross River State governor, Ben Ayade of politically motivated persecution.
In a lengthy statement released in Thursday, the embattled academic also disclosed that his wife had also been demoted and sacked following series of attempts to get at him.
He added that the Vice-Chancellor of UNICAL, Zana Akpagu was a willing collaborator in putting him in the ordeal.
Read the statement below
Tales Of My 117 Days In Incarceration, Attempted Murder, Sack From University of Calabar, Forceful Resignation Of My Wife And Continuous Persecution By CRS Government, Its Agents And The University of Calabar
By Joseph Odok PhD Esq
My persecution began on October 21st 2016 when my car was confiscated by the order of Cross River State Mobile court. The state government was using the Federal Road Safety, Cross River State command to extort unsuspecting and vulnerable road through the Mobile Court's set everywhere within the metropolis in order to generate money for the Governor Ayade's led government. On that fateful day, I had my complete documents and Police extract of an affidavit of loss of my driver's license including my up to date vehicle particulars. But the mobile court violated my rights by ordering that my car be impounded. I quietly resorted for a legal action and was later called for an out of court settlement through the instrumentality of Martin Orim – the Chief of Staff to governor Ayade. This was actually facilitated by one Goddy Akpama who Martin Orim gave two fifty thousand naira for an out of court settlement and promised me more benefits if I decamped to PDP and work for Ayade. I refused to decamp but opted for the out of Court settlement to stop the legal battle for the illegal impoundment of my car. It was there and then my problem began.
On April 2017 surprisingly, I received two quarries from the University of Calabar which I replied immediately and handed acknowledged copies of same to Mr Moses Abang who was the then Registrar of University of Calabar by hand. Shockingly, not long, I received another letter of suspending me from the University on the ground t that I failed to reply the quarries. I quickly wrote back to the University furnishings them with copies of the acknowledgement of my replies of the queries, yet the University refused to set aside the unwarranted suspension.
Shortly after my assassination attacked, I was recalled back on September 2017 with strict warning that I should be placed on half salary still.
Eventually, my appointment was later terminated on 12th November 2019. The grounds for the termination of my appointment as contained in the letter from the University was for not coming for a Disciplinary Committee. This was after I had furnished the University over a police report advicing me not to come to Calabar.
Earlier, I wrote to the university furnishing her with the said police report and advice. I even wrote a conditional resignation as an alternative instead risking my life due to insecurity and threats to my life.
On May 20th 2017, Prof Zana Akpagu the Vice Chancellor framed allegations of me inciting the public against the university and acquiring arms and ammunitions to bomb University of Calabar. The Deputy Security Officer University of Calabar invited me on a particular day to the waiting hands of men from the Nigerian Police Headquarters, Diamond Hill, Calabar, Cross River State Command. I was given a notice of search warrant and taken to my house straight for a search. As God will have it, No incriminating weapon was found. But then, the Police playing the card of government and the university management detained me unlawfully for good two days.
On the 4th of September 2017, an assassination attack was carried out against me. The Director General, Cross River State Homeland Security by name Raphael Odu and one of his girlfriends by name Patience Odey were caught up at the scene of crime and were arrested by the men of DSS Cross River Command. Preliminary investigations were carried out and the suspects handed over to the CRS Police Command. The CRS Police Command compromised and killed the case and released the suspects without further investigation or prosecution. Through Barr Victor Okangbe, I petitioned the CRS Police Command and called for the transfer of the case to Abuja. The Inspector of Police graciously granted my request and the suspects and case file were transferred to Abuja. Though investigations by the Police have been annoyingly slow, a warrant of arrest have been issued to Martin Orim the Chief of Staff to CRS Government, Barr Joe Abang CRS Former CRS Attorney General and Commissioner for Justice, Prof Zana Akpagu the Vice Chancellor University of Calabar and one Chris Abang. The SSG Barr Tina Banku Agbor and Jude Ngaji the Former State Security Advicer to CRS have reported to the Force Headquarters and given statement. All suspects that were arrested were later granted bail by the police.
Sometime in September 2019 my wife and my eleven months son then were arrested by men from the Nigerian Police Force, Iddo Police Station Abuja. The arrest was orchestrated by a complain from my wife office spearheaded by the Chairman National Association of Academics Technology Mr Sulieman. I went to the police to rescue my wife and the baby, but I was arrested too. My wife and the baby were arrested about 9am and we were all bailed at night at about 9pm. We were told to come back and I was taken to the court on the next visit day on allegations of inciting public disturbance. Immediately I saw the charge I suspected the hands of the CRS Government and the Vice Chancellor University of Calabar. I was granted bail by the court but the police never gave me opportunity to perfect my bail and the bail was perfected the next day. While in Calabar prison, the Senior Intelligence Prison officer informed me that arrangements were in process to transfer me from Abuja Prison to Calabar prison but not for my wife's swiftness to perfect my bail.
The National Association of Academic Technology had conducted a productivity test and demoted my wife from Admin Officer to a Clerical Staff.
This did not go well with me because according to my wife's employment letter appointment she was deemed to have been confirmed after spending 6 years in service.
Besides, she was interviewed before employment there was no need for demotion since interviews were carried out before employment. Also her appointment letter specified that confirmation of her appointment was to take effect after two years. I had written to inform the NAAT that I will take a legal and media step if their decision to demote my wife was not reversed in a private text. It was my text that informed my first arrest and incarceration on frivolous charge of inciting public disturbance. While in Calabar prison NAAT continued to issue quarries to my wife and I was forced to asked my wife to resigned her employment with NAAT for her security.
On the 26th of September 2019 my wife went for work and was arrested again by men from Iddo Police command. My wife called and told me and I went to rescue her to the waiting hands men from the CRS Police Command. I was given a warrant for my arrest on charges of Terrorism, Treason and Treasonable Felony. I was taken to SARS office and suffered inhuman treatment were I slept in the same cell with the suspected kidnapper Wadume from Taraba State. The next morning I was driven by road to Calabar.
While in the Anti Kidnaping/Cultism Unit CRS Police Command, responded to petitions bothering on allegations of Terrorism, Treason and Treasonable Felony, Rape, Cultism and attempt to topple the CRS Government. Shockingly, the complainant in the petition was Martin Orim, the Chief of Staff to the Governor of Cross River State.
A killer cultists General Iron who enjoys amnesty from the CRS Government had walleyed one Mathias Bankong alongside some women of my Ogep Osokom Community in Boki LGA CRS. He demanded for four heads Ogep Osikom youths or a five days ultimatum for full blown war with my community. There was great pandemonium in my community with many fleeing the village. I wrote an article and posted on my Facebook page calling on the Chief of Staff to call his PDP cult brother General Iron to order. My article on Facebook became the basis for my charge on Terrorism, my posting it on Facebook became the reason for the allegations on cybercrime that made me spend 117 days in both police station and prison custody.
While in Police custody Prof Zana the Vice Chancellor University of Calabar issued the Calabar Prison a production warrant and I was taken twice to Court in a bid to commit me to prison for contempt of court.
During the period of him trying to intimidate me, I have petitioned him to several relevant agencies and published same on my Facebook page. He got desperate to shut me down that he got a Court order barring me from writing anything about him. His desperation made him to issue a publication for substituted service on national dailies without serving me the order.
No one beats a child unjustly and expect him/her to cry. I am eager to meet all suspects to my assassination in court and pay the price of a failed democracy were Federal institutions are compromised to intimidate the poor.
Joseph Odok PhD Esq