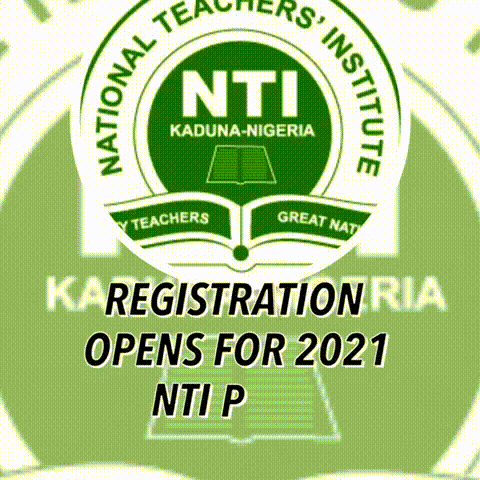 By Adesola Yaqub
"The whole essence of politics and leadership is in itself defeated, if the people do not have references to point at, as dividends" – Dr. Abdul-Jelil Amoloye.
The late Dr. Abdul-Jelil Adebayo Amoloye hailed from the Ona-Onibode royal family of Amoloye, in the ancient Oyo kingdom town of Igboho, the Headquarters of the present day Oorelope Local Government of Oyo State.
Born on the 22nd day of May, 1950, he had his childhood and early life in Ibadan; he attended Beyerunka Primary School, Ibadan, and early education in Arabic and Islamic studies under his father who was a cleric. He took series of trainings round neighboring towns like Iwo, Ede and Ilorin, in order to quench his thirst for knowledge.
He took interest in western education and he enrolled for the General Certificate of Education (GCE), he did well and was admitted into the prestigious University of Ibadan in 1970. He obtained his Bachelor of Arts (B.A) degree in Arabic and Islamic Studies in 1974.
All through these years, he was the Amir/Imam of the Muslim Students Society (MSS) in the University. He obtained his Master's degree in 1982 and his Doctor of Philosophy (Ph.D) in Arabic and Islamic Studies, from the University of Ibadan in 1992. Amoloye was a man of many virtues.
He was a teacher, a cleric, a philosopher, a father, a politician and most importantly, a servant-leader.
The Amoloye political philosophy is hinged on simplicity as inspired by his training in Quranic ideology. His greatest desire was to render service to his people with high sense of humility, commitment, diligence and selflessness, with no expectation in return, in any form of personal gain.
We take pride in his effort to put in place, a system and a social force whose machinery works day and night, to liberate his people from poverty, illiteracy and economic dungeon.
Amoloye was one leader who would not partake in sharing a proceed or dividend of a struggle he might have led, unless the last of his followers had gotten. He strived for a just and free society where freedom, equity and justice become the code of ethics.
With all the daunting challenges he faced while championing this course, he held firmly onto his philosophy till he took his last breath.
Dr Amoloye lived his entire life rendering services to his people in particular, and humanity in general, whether in or out of public office, he availed himself to high and mighty, the downtrodden and the most commoner on the street.
He never segregated and he was never found wanting in financial mismanagement or any other form of abuse of office. He was a friend to all, irrespective of their religion or political belief.
As a member of the Constituent Assembly in 1988, he was instrumental to the creation of Oorelope Local Government by the Military administration of General Ibrahim Babangida.
He made very immense contributions in the creation of additional Local Governments in the Oke-Ogun region of Oyo State. He was a strong pillar in the movement for the actualization of Oke-Ogun State.
Dr. Amoloye won and lost elections during his adventure in politics, but with an unprecedented kind of support he enjoyed as a leader and a voice of his people, he held public offices, a few of which were :
– Member, Constituent Assembly, 1988
– Member, Constitutional Conference, 1995
– Chairman, National Republican Convention (NRC) 1992/93
– National Treasurer, Congress for National Consensus (CNC), under the leadership of Chief Gabriel Gemade. He later became the gubernatorial aspirant of the party for the governorship of Oyo State.
– Federal Commissioner, National Population Commission (NPC)
– Honourable Commissioner for Education, Science and Technology, under the administration of former governor Rashidi Adewolu Ladoja. A position he held till he took his last breath on the 18th day of July, 2006.
His biggest achievement in public service was his ability to invest in the minds of his people, a sense of self-worth, a sense of self- discovery as individuals and discovering their destiny as a people, through education and quality leadership.
His tenure as the Education Commissioner was prided with reformation of the public school system, by building more secondary schools, the policy of 30-pupils-per-class and restructure of the tertiary institutions in the state.
Because he believed strongly in the public school system, none of his children attended a private University. As recorded and recalled, Dr. Amoloye was said to have single-handedly, been responsible for influencing about 30,000 indigents from obtaining tertiary education, be it at the College of Education, Polytechnic or a University degree.
Amoloye realized early that education is the strongest weapon in the struggle for emancipation and political liberation, and that was where he gave his best.
Amoloye was an instrument of change, he was lucky to have been chosen by posterity to initiate a process of change, but he was very fortunate that he did not chicken out in this very difficult assignment of history. All of us today are happy that he accomplished.
He had successfully established a political institution that will never smell extinction till the end of time.
He has pioneered a social machinery whose engine would only always require being re-loaded, re-newed and re-lubricated. By this we do not mean his immediate family only, by this we refer to a very strong, vibrant, and very willing multitude of followers. A followership that keeps swelling by the day, even after his death.
In Amoloye's political castle resides an interesting crop of lieutenants, some older than him, some, very much younger. Everybody working assiduously to make sure the fire of his struggle keeps glowing.
The foundation of this house is so strong such that generations yet unborn will take pride in having a waiting heritage bequeathed them.
As we take solace in the fact that his legacy leaves on, we pray that Allah grants him eternal rest.
---
Comrade Adesola Yaqub can be reached via sholayaq@gmail.com