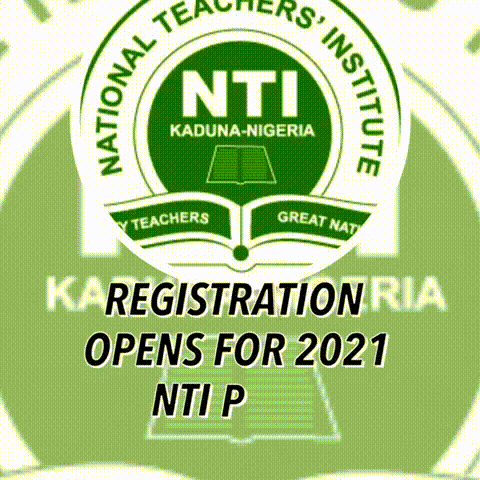 By Wahab Ọlálékan
No, not entirely guilty!
"The best way to hide something from a black is to put it in a book!"—a popular saying.
No, not at the very least guilty! While I appreciate the openness of this topic to reflection and counter suggestions, I still, however, have to maintain the other side of the argumentative divide.
First, grammar, by definition, is a 'system of rules and principles for speaking and writing a language' or to be put more aptly as described by Merriam Webster dictionary, "it is the speech or writing evaluated according to its conformity to grammatical rules". But sincerely, I do not think it's the grammar we should be talking about here but the vocab. Yes, the vocabulary! It's interesting to know that the same cited resource gave vocabulary to be: "the body of words used in a particular language". So, that already exemplifies our subject of discuss.
As much as lexical structure and construction is concerned, as a language, the need to bring out the beauty of the several semantics embedded in the field of literature (English) becomes rather imperative.
Take for instance, the theme coined on the occasion of the 1441AH Sisters Circle programme of the Muslim Students' Society of Nigeria, University of Ibadan branch tagged, "The Brobdingnagian Blooper". Thing is, as an ardent adherent of knowledge, you should appreciate everything that makes you become ever inquisitive. Take to research, learn to furnish, improve and upgrade your vocabulary bank. In fact, if you're a logophile—i.e. a lover of words, you'll appreciate English as a language. Could you believe if I tell you that those three words above simply means: "The Big Error; The Big Blunder; The Enormous Faux Pas or The Huge Mistake"?
Delving a bit into the grammar clinic, "Brobdingnagian" is an adjectival word which qualifies the informal noun "Blooper". In simpler terms, Brobdingnagian (derived from the root word 'Brobdingnag') means 'huge', 'large', 'big', 'giant' or something far bigger than it's customarily supposed to be. While Blooper, on the other hand, means 'error', 'faux pas', 'fluff', 'mistake', 'lapse', 'boo-boo', 'slip', etc.
Whilst the use of vocabularies is not meant to cause furore, confusion, flexing of the literary muscle or creating unnecessary 'eye service', the original intent and importance shouldn't however be defeated neither should it be treated with wanton disdain.
Interestingly, the beauty and essence of communication is understanding, no doubt, and so drifting off to what people would easily fathom and relate with once read or sighted should be given top priority—especially in the context of theme-picking for supposedly slated programmes and events;
Nonetheless, it is a no-brainer if we don't consider that there are different echelons to knowledge. Verily, some are adjudged walking encyclopaedia while others are, on the daily, looking forward to seeing and hearing newer things—of which this can only be possible if you captivate their hearts and minds at first glance.
Secondly, according to the American Psychological Association, it is maintained that 'cognitive psychology explores our mental processes which includes our first sights' (www.apa.org). In addition to this, the human mind is wired to get fascinated to the things it sees or hears and he either fancies or dislikes them within the first few seconds the brain processes them.
Many a times, the strategic way at which words are coined speaks more about the reason big and exemplary grammars should be made use of in themes because it brings interesting art that twists the tongue and make your heart pause for a moment taking a quantum leap to grasp what the subject topic depicts. The onus only now lies on the prospective analysis, lectures—and what have you—that have been scheduled to take place for further expatiation.
To part with, I think we should just try to use our lexicons when we hear these words. They're one of the many ways to improve our written and spoken English, especially that we're learned members of the Muslim community from whom the society expects nothing but top-notch deliveries. 
---
Wahab AR Ọlálékan is a 400 Level Student of Physics Electronics from the prestigious Federal University of Technology, Akure. He can be reached via wahabolamilekan94@gmail.com
For information on Press Releases, Photos, Promotional Events and Adverts, Please Call or Send a Text to 09052129258, 08124662170 or send an email to: info@educeleb.com