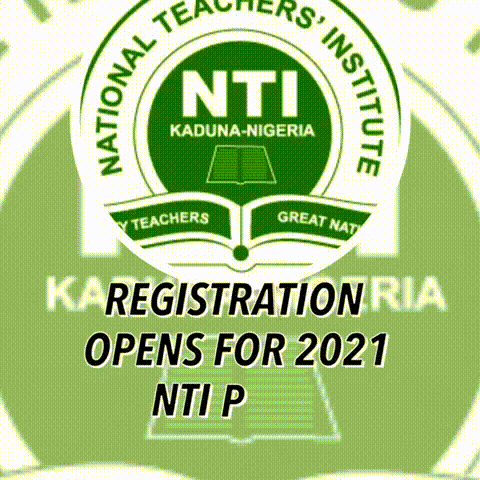 The National Association of Nigerian Students (NANS) has declared Governor Rotimi Akeredolu of Ondo State as the "worst performing governor in educational development in Nigeria".
In a statement signed by its national president, Danielson Bamidele, the national students' body said its evaluation of his leadership led to such a conclusion.
Mr Bamidele flayed "commercialisation of education" under Akeredolu in apparent reference to the hike in the school fees of students enrolled in Ondo State-owned tertiary institutions.
Read the full statement below.
Governor Rotimi Akeredolu, The Worst Performing Governor in Educational Development in Nigeria.
It has become imperative for the leadership of the National Association of Nigerian Students (NANS) to examine and analyse critically certain political leaders whose actions in recent times have made life unbearable for the citizens under their watch.
It is no longer news that the government of Ondo State under Governor Rotimi Akeredolu, a supposed Senior Advocate of Nigeria is today championing an agenda that takes education out of the reach of the poor.
Without any dubiety, before his emergence as the Executive Governor of Ondo State, education since 1999 under Governor Adebayo Adefarati through Olusegun Agagu and Olusegun Mimiko was free from primary to secondary level.
However, a governor who claimed to have fought alongside others during his days at Obafemi Awolowo University, Ile-Ife against the reversal of the great benefit of the Awolowo education policy is today making education, an exclusive right of the rich, thereby creating class differentials amongst the people he governed over.
Education in Ondo State is now fully commercialised
Secondary school Students who hitherto enjoyed payment of WAEC/NECO fees under the past admistrations now have additional burdens placed on their parents by the insensitive Akeredolu anti-education government that have scraped the payment of WAEC/NECO fees for SS3 students. This deliberate policy by past democratic administrations have now been abolished and the hopes of many families dashed.
Let it be known to the entire public that undergraduates of state owned Tertiary Institutions in Ondo State are daily dropping out of school due to increase in their various school fees which their parents certainly cannot afford.
How can we explain that a supposed progressive government, increased arbitrarily, fees of Adekunle Ajasin University, Akungba Akoko from 33,000 to 150,000? Students of Rufus Giwa Polytechnic, Owo has their fees increased from 63,000 to 108, 000 while those in Ondo State University of Science and Technology has their fees inceased to 200, 000 from 70, 000.
Lest we say that the Akeredolu government did not only defraud students at the School of Nursing but breached their trust by deceiving them into paying higher fees in exchange for Nursing degrees awarded by the University of Medical Sciences established by the immediate past administration of Olusegun Mimiko. We know as a matter of fact, that since the increment, the students from the school of nursing have been made to understand that their certificate will remain the same despite the agreement reached with the government to award them degree certificate from the University of Medical Sciences haven paid the new tuition fees forced on them for that purpose.
Today, Governor Akeredolu is globally junketing with tax payers money in order to create awareness for legalisation of hard drugs and narcotic use. What a confused Chief executive! For once, we should be worried that it takes someone who purchases, uses and is addicted to hard drugs to know it's economic prospects without caring about lives and its negative impact on the society.
For a governor who has refused to make education a top priority to now lead an advocacy for legalisation of banned drugs that distorts thoughts and stability reveals his level of denigration of governance.
Isn't it a pity that in a state where education is more or less an industry and a pride, Governor Akeredolu has proven that he is on seat to retard the progress of the youths by encouraging the plantation of cannabis(Indian Hemp) against the pursuit of knowledge? This obviously is the height of his incompetence and insensitivity to the needs of the youths.
We condemn in totality the managements of the state owned institutions who joined the governor in this inglorious journey, for example, the Vice-Chancelor of Adekunle Ajasin University who implemented a policy of no school fees, no test about two weeks ago which was vehemently resisted by the students that lead to the closure of the Institution. To this end, NANS will resist any form of intimidation, oppression or threat to the life of any of our member who are resolute in pursuing their rights and privileges.
We also use this medium to call on UNESCO, other national and international agencies including progressive minded and well meaning individuals to prevail on Governor Akeredolu who have threatened kill and maim our members who will come out and protest against his obnoxious education policies cum commercialization of education in Ondo State.
Let it be known that NANS is relentless in her pursuit of total reversal of all fees increased by the cannabis indulging governor of Ondo State.
We refuse to buy into this life threatening advocacy of addiction and retardation through promotion of hard drugs. We demand that Governor Akeredolu subject himself to a clinical drug test to determine his mental state.
While appreciating the support and endurance of Ondo Students in peacefully demanding for reversal of the obnoxious and satanic increment in their fees, we wish to as a matter of honour, in respect of on-going final rites for the revered Olowo of Owo kingdom who passed on, put on hold our proposed mass protest against the increments until immediately after the traditional rights scheduled for this week. This unjust education policy will surely be challenged and we shall do so upon the completion of late Olowo's passage rights.
We challenge Governor Akeredolu to a public debate with NANS where he can lay bare his educational policies for Ondo people. We are constantly embarrassed by his seeming threat to wipe off Ondo students for daring to speak out against his anti- educational policy. We view his threat as a test of our resolve to once again lay an irrefutable claim to our heroic struggle for the enthronement of the democratic rule he's today diminishing without his active participation. We would have reported him to his professional colleagues who side by side fought with us and defended many of our victimized leaders under the military but understanding that he's now a suspended member of the highest bar gathering in Nigeria. Another option would have been to report him to his political party, the All Progressive Congress, under whose platform he governs the state but we are also reliably informed that he has been suspended for various offenses, therefore we are left with no other option than to face the unrepentant oppressor of the students.
Signed:
Comr. Danielson Bamidele Akpan, GCNS.
President.
For information on Press Releases, Photos, Promotional Events and Adverts, Please Call or Send a Text to 09052129258, 08124662170 or send an email to: info@educeleb.com