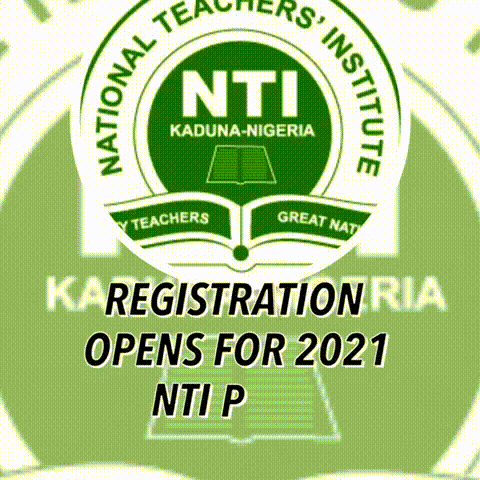 Leaked nude photos of a Nigerian professor and former Vice Chancellor has stirred up a fresh sex scandal controversy. The professor who teaches in the Department of English at the University of Lagos (UNILAG) has been identified as Victor Olusegun Awonusi.
This is coming a day after the Nigerian Senate made a new move against sexual harassment in tertiary institutions, particularly based on the Obafemi Awolowo University, Ile-Ife sex for marks scandal involving Professor Richard Akindele and a postgraduate student, Monica Osagie.
An unnamed female student who made the pictures of the UNILAG professor undressed to his underpants available to Linda Ikeji's Blog (LIB) alleged that Awonusi was of the habit of sexually harassing students.
He has since denied the allegations claiming that it was a result of a failed attempt to blackmail him after he refused to help the lady upgrade her Cumulative Grade Point Average (CGPA) using his influence.
EduCeleb.com reports that Awonusi who is a former Commissioner for Education in Ogun State was the first Vice Chancellor of Tai Solarin University of Education, Ijagun. He is a widely respected scholar of international repute.
The lady, who Awonusi named as Joy Uwana had reportedly said that she got the pictures after one the 'encounters' with the embattled senior academic. She noted that she had to do that after failing several tests he conducted.
But the professor of English Phonetics claimed that the former student who graduated about three years ago stole his phone from which she transferred the pictures. He added that she did not fail his course when she obtained the pictures back in 2015.
The UNILAG management had thereafter promised to investigate the controversial pictures while assuring members of the public of its zero tolerance to sexual harassment.
Student's account of sexual exploitation
The allegation by the said female student indicated that Awonusi had made "molestation a part of him" and believed he should be stopped.
In her words, "I am not his first victim. He does this all the time to students. I have completely given up when it comes to academics he has failed me on tests before. When I talked to him concerning it he told me I should know what to do I am an adult. I feel so dirty for even allowing such an old man touch me. But he doesn't even care. As long as you satisfy his wants (sic).
"I'm tired of everything. He should be stopped before he ruins the lives of other innocent girls in that English department. When he touches me I am always in tears but it doesn't stop him.
"He is destroying the mental state of girls in UNILAG. I just want him stopped. I reached out because I don't want him to continue molesting girls.
She alleged that the professor was not alone in the act as some other lecturers in the Department of English form a "cult" in sexually exploiting vulnerable female students.
"The English department is like a cult. The lecturers have information amongst themselves. They talk about the girls they have slept with and the ones they plan to sleep with. It has been going on for years," she said.
When EduCeleb.com sought the reaction of the UNILAG Head of the Department of English, Professor Hope Eghagha on the allegation of perpetual sexual exploitation against his members of staff, he declined comments about that.
"The university is handling it," he said.
'She stole my pictures to blackmail me'
Professor Awonusi admitted that he was the one in the pictures in circulation online but stated that it was a product of a failed blackmail.
When EduCeleb.com had a phone interview with him about it, he said, "I'm aware of it. It is an instrument of blackmail."
He also recounted how the pictures got into the hands of the female student since 2015.
"There was a time in 2015 I lost my phone. I was using it to take selfies and all of that only to find out later that the girl must have stolen it. It was from my phone that she extracted some of my personal pictures," he said.
According to him, the lady was a third class candidate in the Department of English. He said she approached him with the pictures with which she was using as a bait for him to influence her CGPA upgrade to either a Second Class Lower or a Second Class Upper. He was angered by such a demand.
"She now said, 'Look sir, I have to pass 2:2 or 2:1.' She is in Third Class. I said, 'What has that got to do with me?' I was really angry about that," he said.
Awonusi revealed that the said student did not fail any of the "two or three courses" he taught back then. He said that she had a B in his Advanced Phonology course, which she took back then.
"She now sent this thing (the nude pictures) to me that if you don't do so, so and so, she would send those photographs she had to bloggers and all of that."
Professor Awonusi told this EduCeleb reporter of the step he took following the incidence. He said that he reported to the then Dean of Students Affairs, Professor Ademola Adeleke who called the student to order.
"I reported to the then Dean of Students who called her and warned her. She said she was sorry," he said.
This claim could not be immediately verified as calls through Adeleke's phone number did not go through.
Awonusi added that the lady later visited him in his office where she explained that she carried out the threat to 'have control' over him.
"As part of this, she came to my office and said, 'Why are you doing this?' She said that it was because I didn't help her tell one lecturer to pass her. And I said, 'What is my business with a lecturer to tell him to pass you?' She said she did it so that she can have control over me."
The former Head of the Department of English at UNILAG revealed that he had an audio evidence of their conversation during the lady's visit as backup.
Professor provides evidence of blackmail
While alleging that the pictures were a product of blackmail, the professor shared with EduCeleb.com one of the supposed evidences of such.
He used a threat email said to have been sent by the ex-student under a pseudonym, Mary Michael dated 15th May, 2018 to substantiate his claim.
In the said email, the sender talked about an agreement which Awonusi did not fulfil while threatening to damage his reputation if he did not pay the sum of N400, 000 as "compensation".
"Only two weeks ago, that is three years after the incident, she sent a mail to me that since we didn't finish that deal that time, I should send 400,000 naira to her," he said.
The text of the email sent by 'Mary Michael' reads in part, "To avoid your pictures posted on every social media, you will send the sum of 400k to my account. It must not exceed this week. If it exceeds this week I'm sorry for you… In your best interest and for your reputation you do as I say."
He said he was aware of the plans by the lady to blackmail him and had already rebuffed it a couple of times.
"It is blackmail! (She said) that if I don't send 400,000 naira to her, she is going to send it to the whole world, this and that.
"Thereafter, she called me twice and I said, 'Look, I don't deal with blackmail.' She said, 'Okay! Wait and see.' And that's exactly what she did," he said.
Awonusi told EduCeleb.com that the audio recordings of the conversations with the lady where she blackmailed him could not be immediately provided it as it was in Lagos.
He promised to make it available once he returned to Lagos after his current assignment out of town.
Occupational hazard?
Awonusi described the nude pictures scandal as "one of the professional hazards on this job" as he expressed his pains about it.
"I feel terribly pained because as an elder in the Department, I am one of those even if people don't do well in my course, I say 'Give everybody additional ten marks. Make everybody happy and all of that'".
"Sometimes, people think I'm too generous with marks," he said.
He also revelled on other aspects of his humanitarianism while looking on to God to clear him off the allegations.
"There is God. I know God will help me. God would protect innocent people who people set out to destroy," he said.
Current and former students react
This controversy has elicited reactions from both current and former students in divergent tunes, with some suggesting that the allegations might be true while others finding the lady blameworthy.
One of them who preferred to be anonymous accused Awonusi of impregnating a lady almost two decades ago.
"I know of a lady who graduated in the English department some years ago. She got pregnant for Awonusi and she ended up aborting the pregnancy. Till today after 12years of marriage, she is still looking for the fruit of the womb," he said.
A lady who also graduated from the Department corroborated the notion with a similar allegation that involved a married woman. She accused lecturers of perpetual silence.
"A lot of lecturers in that department know this but would never speak up because of the politics in that department. That man messed with few ladies I knew in my department," she said.
But another graduate who blamed the lady said she could have saved herself from being sexually molested by studying harder.
"The girl should stop playing games and acting like she's a victim. I graduated from UNILAG and this sort of things happened. Any serious student will never have a lecturer molest her.
"What time was she at this man's office? Why didn't she report this case ahead of their agreed meeting? She obviously went to see him to get marks and it wasn't her first time meeting with him. She knew what she was going in for.
"Why now playing victim after he definitely slept with you and gave you marks? How many times did you go to see him? What were you discussing before you both agreed on this shameful act.
"Why did you not run out of his office or bang the door before he fully undressed and why go to see a lecturer when the faculty was deserted if it wasn't mutual?
"I don't justify the lecturer because he definitely must be punished but I think this lady deserves a suspension for some semesters as well. When they ask them to read, they won't."
A student identified as Taiwo in the Department of Creative Arts accused lecturers in the Department of English of randomly failing students.
"Have you ever seen English result? They fail at random and they can't be questioned because it's English. We, in other departments, don't even borrow from English department," he said.
However, upon getting the pictures, another student expressed her disbelief that that was the Professor Awonusi she held in high esteem.
"Sincerely, Prof Awonusi would be the last on my guess list if pictures weren't shown," she said.
Also, a female graduate who didn't want to be named alleged that Awonusi had a co-conspirator in the perpetual sexual harassment of female students. She recounted how the duo nearly frustrated her studentship when she didn't give in to their overtures over a decade ago.
"This is true of the said Professor Awonusi and Professor Daramola of UNILAG. I also graduated from this department and the monster brother to this wicked father is Dr Daramola, AKA grammatically. He also tried all he could because I am one of his wishes being a busty lady.
"But God gives wisdom to protect his own with hard work and constant revisions I believe my 2:1 was just about right. Maybe, I could have been better had there been no beefs," she said.
She alluded to her hardworking and prayer, which made her not fail any course to fall into the "trap" as a saving grace. She also expressed faith in the UNILAG Senate in investigating complaints surrounding students' failure.
"These people can't fail you and escape, especially if you challenge it the right way. The UNILAG Senate definitely has a strong record of investigating and addressing such. I will be very happy if these bad eggs keep getting all exposed," she said.
UNILAG management reacts
Meanwhile, the management of the University of Lagos has promised to take necessary actions to investigate the allegations against Awonusi whom it simply described as "an alleged lecturer".
A statement sent to EduCeleb.com from the university's Communication Unit, Corporate Affairs Directorate emphasised that sexual exploitation was against the policy of the Fifty-five year old institution.
The statement reads thus, "The attention of the University Management has been drawn to a news report trending on social media in respect of an alleged sexual harassment involving an alleged lecturer in the University of Lagos.
"The Management has a zero tolerance for allegations pertaining to sexual impropriety, and has a well-established policy against such practices.
"We wish to reassure all our stakeholders, students, parents, members of staff and the general public that Management will not treat this matter with levity. Management will tackle the allegation with every sense of responsibility and seriousness that the matter deserves. The issue would be thoroughly investigated with transparency.
"Management respectfully solicits information from members of the University community and pledges confidentiality and protection."